---
MEGGLE returns to CPhI China in Shanghai
---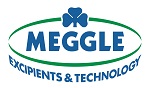 Press Release | MEGGLE Excipients & Technology
JUNE 05, 2018
Wasserburg, Germany: – Pharmaceutical lactose specialist MEGGLE Excipients &Technology (MEGGLE) will return as an exhibitor to the huge CPhI China expo in Shanghai to showcase its innovative range of lactose-based pharmaceutical excipients to it's expanding Asian markets.
MEGGLE will again be exhibiting at Booth W5B02 at Shanghai's huge SNIEC Center.
"Once again, this great event gives us a fabulous platform from which to bring MEGGLE's brand values and our leading role in the pharmaceutical industry to a Chinese and South East Asian audience," commented MEGGLE.
Director Rep. Office Shanghai, Dr. Yi Kang, who will lead the MEGGLE presence at CPhI China.
Lactose products and excipients
Dr. Kang will be assisted by Sophia Yao, technical manager and Fisher Yu in showcasing a wide range of their lactose-based products and co-processed excipients.
These will include milled lactose grades like GranuLac® 70, GranuLac 140, GranuLac 200, GranuLac 230, SorbLac® 400, as well as sieved lactose (PrismaLac® 40, CapsuLac® 60, SacheLac® 80, SpheroLac® 100), direct compression lactose and agglomerated lactose (Tablettose® 70, Tablettose 80, Tablettose 100).
MEGGLE will also display spray-dried lactose (FlowLac® 90, FlowLac 100) anhydrous DuraLac® and co-processed excipients such as Cellactose® 80, MicroceLac® 100, CombiLac® and RetaLac®.
Inhalation grade
It will also feature its inhalation grade lactoses such as sieved InhaLac® 70, InhaLac ® 120,InhaLac® 230, InhaLac® 251, along with milled InhaLac® 400, the recently developed micronized InhaLac® 500 and Lactose Monohydrate Low Endotoxin.
Web-based configuration
MEGGLE will also use its stand display to introduce end-users to the Chinese language version of its recently developed Product Configurator on its website that allows customers to identify the correct product by basic applications and characteristics. (See link below).
"We will be able to show that MEGGLE is an important partner for many manufacturers in the rapidly expanding and increasingly sophisticated Chinese market," said Sophia Yao.
About MEGGLE Wasserburg
Bavarian-based MEGGLE Wasserburg is one of the world's experts in lactose based excipients and powder technology.
From its roots as a dairy operation in the late 1880s, MEGGLE has become one of the world's leading manufacturers of pharmaceutical lactose, supplying the pharma market segment with a broad-based and unique lactose product portfolio.
MEGGLE Excipients & Technology has harnessed outstanding product quality and intelligent innovation to become a global leader in the manufacture of lactose-based excipients, focusing on products for direct tableting and dry powder inhalation.
A multidisciplinary team of committed and highly qualified people allows MEGGLE clients to benefit from pioneering experience and innovative drive in industrial milk and whey processing. The company constantly strives to develop high-tech, functional products for solid dosage form applications, where they can deliver maximum performance.
The company has introduced several pioneering products, notably Tablettose®, the world's first agglomerated lactose for direct tableting, Cellactose® 80, a pioneering co-processed excipient based on cellulose-lactose for outstanding compression and flow properties and RetaLac®, the first direct compression co-processed excipient using a hypromellose-lactose base for modified sustained release and controlled release formulations.
About CPhI China 2018
Since Y2000, CPhI China has established itself as the leading pharma industry business and sourcing event for Eastern Asia, reflecting the huge growth of the Chinese pharma market.
Staged by global B2B events organizer and publisher, UBM Live, CPhI China 2018 is a three-day event opening June 20 at the Shanghai New International Exhibition Center (SNIEC).
CPhI China is co-located with five other pharma industry events, P-Mec for machinery and equipment, ICSE for outsourcing solutions BioPh for biotech solution, InnoPack for Drug Packaging and Delivery Technology and LABWorld for laboratory equipment. Together, the shows bring together more than 2,800 suppliers and are likely to attract some 40,000 visitors from more than 100 countries.
CPhI & P-MEC China also part of the wider China Pharma Week, spanning five working days from June 19 that features some 14 events focusing on Business, Knowledge, Leadership, Innovation, Recognition and Networking in the field of Pharma.
More information at: http://www.cphi-china.cn/en.
Media Contact
Margit Bonnetsmüller, Project Manager Marketing, MEGGLE Excipients & Technology Business Group
Tel: +49 8071 73 476
Email: Margit.Bonnetsmueller@meggle.de
OR
Sophie Yao, Technical Manager, MEGGLE Shanghai
Tel: +86 21 33932457
Email: lactose@meggle-china.com
Resources
Click on MEGGLE returns to CPhI China for more information.
Click on MEGGLE to contact the company directly.
Click on MEGGLE – Experts in excipients for CPhI China profile.
Click on MEGGLE Stand for exhibitor info.
Click on Product Configurator to see filtering tool.
Click on MEGGLE on LinkedIn for latest updates.
---
Supplier Information
Supplier: MEGGLE Excipients & Technology
Address: Megglestrasse 6-12, 83512 Wasserburg, Germany
Tel: +49 8071 73-476
Fax: +49 8071 73-320
Website: https://www.meggle-pharma.com/
---