---
MEGGLE co-launches InspireMe expert DPI workshop
---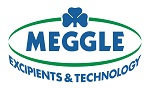 Press Release | MEGGLE Excipients & Technology
MAY 22, 2019
Wasserburg, Germany: – Pharmaceutical lactose specialist MEGGLE Excipients &Technology (MEGGLE) will be a leading presence at the upcoming InspireMe specialist dry powder inhalation (DPI) training workshop in San Francisco.
MEGGLE, with its specialist expertise in lactose-based excipients for oral and nasal DPI delivery, is a co-creator and sponsor of the event, has joined forces with seven other prominent players in the fields of DPI research, development, processing, delivery, packaging and testing to host the event, which offers free registration.
Dry powder inhalation insights
MEGGLE will contribute key content to the workshop, presenting a session on Day One devoted to excipients for DPI applications, including in-depth insights on its purpose-formulated fine-milled and micronized InhaLac® grades. The session will be hosted by Dr. Mirjam Kobler, Head of R&D for MEGGLE BG Excipients & Technology, an acknowledged expert in the field of dry powder inhalation.
"I am greatly looking forward to this valuable event that promises to promote really useful exchanges of knowledge," said Dr. Kobler.
Concept development
InspireMe will offer first-hand knowledge related to DPI technology along the complete process chain, with MEGGLE contributing tips and insights on concept development, testing, filling and commercial product launch relevant to R&D professionals working with Active Pharmaceutical Ingredients (APIs), cannabinoids and other compounds for delivery to the lungs.
"We would urge anyone in the industry who needs to stay up to date with respiratory pharmaceutical and technological developments to attend this seminar to find out what's coming next and meet key players in the field," said MEGGLE Head of Marketing, Christoph Adler.
"Of course, as experts in excipients for Dry Powder Inhalation, MEGGLE is one of those key players and we will be sharing our expertise and experience in the field, including abilities to customize lactose according to the customer needs," Mr. Adler added.
About MEGGLE Wasserburg
Bavarian-based MEGGLE Wasserburg is one of the world's experts in lactose-based excipients and powder technology.
From its roots as a dairy operation in the late 1880s, MEGGLE has become one of the world's leading manufacturers of pharmaceutical lactose, supplying the pharma market segment with a broad-based and unique lactose product portfolio.
MEGGLE Excipients & Technology has harnessed outstanding product quality and intelligent innovation to become a global leader in the manufacture of lactose-based excipients, focusing on products for direct tableting and dry powder inhalation.
A multidisciplinary team of committed and highly qualified people allows MEGGLE clients to benefit from pioneering experience and innovative drive in industrial milk and whey processing. The company constantly strives to develop high-tech, functional products for solid dosage form applications, where they can deliver maximum performance.
The company has introduced several pioneering products, notably Tablettose®, the world's first agglomerated lactose for direct tableting, Cellactose® 80, a pioneering co-processed excipient based on cellulose-lactose for outstanding compression and flow properties and RetaLac®, the first direct compression co-processed excipient using a hypromellose-lactose base for modified sustained release and controlled release formulations.
About InspireMe
InspireMe is an all-new training event created for the dry powder and Soft Mist inhaler drug delivery sectors. It is aimed at industry professionals who need insights on latest trends, technologies and processes in respiratory pharmaceutical delivery from key players in the industry.
InspireMe is a two-day event opening June 4 at the AC Hotel San Francisco Airport and Oyster Point in South San Francisco, at the heart of the city's biotech hub. Here, thought leaders, trailblazers and influential voices will share ideas on dry powder and soft mist inhalers. Day One will focus on DPI technology, while Day Two is devoted to Soft Mist Technology.
The workshop is the result of collaboration between eight leading names in inhalation:
Meggle Wasserburg:– leading manufacturer of lactose based and co-processed excipients, many of them formulated for DPI applications
Merxin: – designer, developer and supplier of generic and customized drug delivery and medical device platforms
Harro Höfliger Verpackungsmaschinen: – Production and packaging specialist
Proveris Scientific:– Delivering innovative technologies, services, and expertise in orally inhaled and nasal drug products (OINDPs) to pharmaceutical companies, device manufacturers, CDO/CRO/CMO's, and regulatory agencies worldwide
Lonza:– Integrated solutions provider across the healthcare continuum® through its Pharma Biotech & Nutrition and Specialty Ingredients businesses
medHF: – Expert provider of expert medical human factor services specializing evaluating use-related safety, effectiveness and usability of medical products
Malvern Panalytical:– World-renowned provider of state-of-the art scientific instrumentation for measurement of elemental concentrations, crystallographic structure, molecular structure, remote sensing, rheology, particle size, particle shape, particle concentrations, etc.
Nanopharm: – World's leading provider of orally inhaled and nasal drug product design and development services, who are also organizing the event. Further information at https://inspireme.education/.
Media Contact
Margit Bonnetsmüller, Project Manager Marketing, MEGGLE Excipients &Technology
Tel: +49 8071 73 476
Email: Margit.Bonnetsmueller@meggle.de
Resources
Click on MEGGLE co-sponsors InspireMe for more information.
Click on MEGGLE to contact the company directly.
Click on InspireMe to register for the event.
Click on MEGGLE News & Events for event landing page.
---
Supplier Information
Supplier: MEGGLE Excipients & Technology
Address: Megglestrasse 6-12, 83512 Wasserburg, Germany
Tel: +49 8071 73-476
Fax: +49 8071 73-320
Website: https://www.meggle-pharma.com/
---