---
Inline Printing RoadShow
---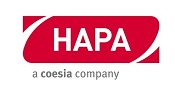 Products & Services | Hapa AG
Overview
On the Road for you
HapaMobile brings Hapa On Demand printing technology to the customer's production site, offering your staff and decision-makers the opportunity to see Swiss Printing Solutions in action.
The RoadShow has been operating successfully since 2010 and currently features Hapa's BlisterJet. The UV DOD Piezo inkjet system prints blank or pre-printed blister packs.
Valuable Late Stage Customization know-how in no time
Hapa understands that not all client companies can afford the time or resources to send staff to trade exhibitions or its headquarters in Switzerland to see its world-class pack-printing technologies in action. The HapaMobile travelling exhibition centre delivers experience of Hapa's On Demand and Just-in-time (JIT) print and ink technologies to the customer using our mobile RoadShow format.
The print system is mounted in a vehicle with quick operational setup. Almost as soon as the RoadShow arrives, the Hapa demonstration team is ready to show anyone in the company, from line operators to top management, the possibilities of inline and near-to-line pack printing.
HapaMobile mounts a new Hapa printing solution for each RoadShow season and is currently exhibiting the Hapa 800 BlisterJet.
Hapa 800 BlisterJet
The BlisterJet is a fully-digital UV DOD inkjet system. It prints on sealed, blank or pre-printed blisters, packaging cards and small flat and glued cartons. The precision product transport and automatic print head maintenance ensures perfectly sharp print quality in single or multi-colors. The system can be configured inline or near-to-line and is in use in several Late Stage Customization applications.
The BlisterJet prints the following onto blank or pre-printed blister packs:
Graphics and text
Serialized numbers and codes
Serialized codes
On-site Requirements
Suitable location for the HapaMobile vehicle: a space larger than 5.5 meters by 4.5m. Ideally, this should be inside a hall or other building to provide weather protection. Failing this, the HapaMobile can be parked outside.
An electrical outlet (400V, 50Hz, 3A/H, 16A secured 16kVAm, Walther Typ 230/16A connector) must be provided within 40 meters of HapaMobile parking site.
Book your own on-site demonstration
Contact your Hapa sales representative or agent, or: marketing@hapa.ch to schedule a visit from the HapaMobile team. Hapa looks forward to numerous registrations.
RoadShow demand is always high, so interested parties are requested to register as soon as possible.
Resources
Click on Hapa BlisterJet for other information.
Click on Hapa to contact the company directly.
---
Supplier Information
Supplier: Hapa AG
Address: Chriesbaumstrasse 4, 8604 Volketswil, Switzerland
Tel: +41 43 399 32 00
Fax: +41 43 399 32 01
Website: www.hapa.ch
---