---
Hapa maintains D&B premier status for reliability
---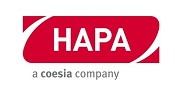 Press Release | Hapa AG
APRIL 23, 2015
Volketswil, Switzerland: – Innovative Swiss-based print specialist Hapa AG has once again been top-rated for reliability and low risk by leading credit rating agency Dun & Bradstreet. This premier rating places Hapa among the top two per cent of companies in Switzerland.
Hapa's D&B 1 Rating Certificate confirms that Hapa is a 'Minimum Risk" company, with which clients can deal in complete confidence, offering extended terms where appropriate.
D&B premier rating
Hapa was originally awarded the D&B premier rating status in 2014.
"We are proud that once again we have been rated as a D&B Top Rating company, placing us among the most trustworthy companies in the world," said Beat Rupp, CEO of Hapa AG.
"This certificate merely confirms what our customers already know, that Hapa is a 100 per cent responsible and reliable business partner," Mr. Rupp added.
About Hapa
Hapa AG is a global leader in Late Stage Customization and On Demand packaging print solutions for the pharmaceutical packaging industry, with growing presence in the medical, FMCG and food industries. Its mission is to empower customers to complement lean production with in-process printing solutions.
Since introducing its first printing machines in 1933, Hapa has championed innovative printing solutions that can easily be integrated into existing packaging processes.
Thanks to its more than 50 years as a partner to the pharmaceutical industry with its strict regulatory environment, Hapa possesses invaluable know-how that translates into highly relevant innovative solutions.
Hapa's printing systems are developed and produced at its base near Zurich, Switzerland. Hapa also has presence in the USA, UK, Germany, India, Mexico, Brazil and Japan, employing some 150 people in all. There are more than 2,000 Hapa machines in service in more than 50 countries worldwide
About the D&B Reliability Certificate
The D&B Risk Indicator is determined on a five-step scale, from 1 (minimum risk) to 4 (high risk) with an additional 'undetermined' rating where there is insufficient data.
Risk indicators reflect 'expert rules' factors such as data available, provenance of parent company, surrounding or historic legal proceedings and vulnerability to catastrophic events.
Media Contacts
Anja Koletzki, Hapa AG
Tel: +41 (0) 43 399 32 00
Email: anja.koletzki@hapa.ch
Resources
Click on Hapa maintains D&B premier status for reliability for other information.
Click on Hapa to contact the company directly.
---
Supplier Information
Supplier: Hapa AG
Address: Chriesbaumstrasse 4, 8604 Volketswil, Switzerland
Tel: +41 43 399 32 00
Fax: +41 43 399 32 01
Website: www.hapa.ch
---