---
enGenes brings X-Press industrial biotech applications to ESIB
---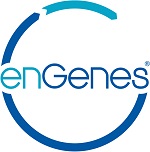 Press Release | enGenes Biotech GmbH
NOVEMBER 02, 2017
Vienna, Austria: – Recombinant protein specialist manufacturer enGenes Biotech GmbH (enGenes) will makes its debut at the second ESIB industrial biotechnology summit in Graz, Austria, next month.
The enGenes team, led by CEO Juergen Mairhofer, will attend the event at the Messecongress Graz conference center to present the company's latest technologies and the company's newly designed service portfolio, designed and structured on modular lines.
The service offer provides a wide range of realistic options for companies looking to develop cost-effective manufacturing processes for recombinant proteins.
X-press application
Dr. Mairhofer will be accompanied at ESIB by enGenes staff scientist Lukas Feuchtenhofer, who will present a poster on "Using the enGenes-X-press platform for the production of value-added products in Escherichia coli".
The enGenes team will also use one of the summit's "Science Flash" sessions to present the power of enGenes-X-press for growth-decoupled protein production in E.coli. This has allowed enGenes to develop economic, scalable and efficient production processes within short time frames.
Cost-effective biotech production
"This is our first time at the ESIB summit. We noted with interest the very favorable reaction to last year's initial summit and believe this event provides great opportunities to strengthen our partnerships within the industrial biotechnology community" said Dr. Mairhofer.
"We look forward to this opportunity to discuss exciting new opportunities to apply our enGenes-X-press technology to cost-effective manufacturing of bio-based products like enzymes or enzyme-derived chemicals," he added.
"We invite anyone looking for flexible recombinant protein development and production solutions to contact us via ESIB's Matchmaking Event so we can set up face-to-face meetings in Graz," said Dr. Mairhofer.
About enGenes Biotech
enGenes Biotech GmbH (enGenes) is a contract research, development and manufacturing company that provides leading edge technologies and production services focused on recombinant proteins in bacteria. The company's mission is to provide cost-effective and scalable production of recombinant proteins at a fraction of current cost, allied to a vision of developing a world-class portfolio of cutting-edge protein production technologies, relevant to a broad spectrum of application fields.
enGenes has developed advanced technologies to drive more cost effective recombinant protein production processes, including its proprietary enGenes-X-press™ E. coli platform that achieves outstanding yields of soluble and active recombinant protein. enGenes-X-press has been successful applied for the manufacturing of enzymes and biopharmaceutical products that failed to give economically feasible yields in a conventional expression host.
enGenes Biotech offers development and manufacturing services tailored around the needs of pharmaceutical and industrial biotech companies. The services include expression strain and vector development, fermentation process development and optimization, downstream process development, production of purified protein, technology transfer and scale-up support with technology out-licensing and co-development opportunities.
About ESIB 2017
The European Summit of Industrial Biotechnology (ESIB) was founded in 2016 to provide a new European communication platform for industrial biotechnology, bringing together scientific topics with industrial needs and priorities, economic demands, funding resources and political aspirations in an event that combines knowledge-sharing, networking and recreation.
The second summit, ESIB 2017, is a three-day event opening November 14 at the Messecongress in the center of the ancient Austrian university city of Graz.
The event is organized by the Austrian Centre of Industrial Biotechnology (ACIB) with more information available at: https://esib.at/
Media Contact
Dr. Juergen Mairhofer, CEO, enGenes Biotech
Tel: +43 1 93 46 707
Email: office@engenes.cc
Resources
Click on enGenes at ESIB for more information.
Click on enGenes Biotech GmbH to contact the company directly.
---
Supplier Information
Supplier: enGenes Biotech GmbH
Address: Mooslackengasse 17, 1190 Vienna, Austria
Tel: +43 1 93 46 707-0
Website: http://www.engenes.cc
---