---
DORNIER–LTF will attend German Genetics Annual Conference
---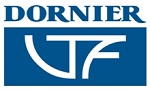 Press Release | DORNIER-LTF GmbH
AUGUST 05, 2015
Lindau, Germany: – Laboratory engineering specialist DORNIER–LTF will be a participant at the Annual Conference of the German Society for Genetics.
DORNIER-LTF will also be an exhibitor at the meeting, to be held in Kiel, Northern Germany, between September 28 and 30.
The company will be talking to the generics scientific community about the contribution of its groundbreaking PIRO® personal pipetting robot to provide affordable automation of liquid handling and mass sampling and analysis for smaller laboratories and academic research departments.
Genetics community
The Annual Conference of the German Genetics Society is a three-day event opening September 28 at the Christian Albrechts University of Kiel.
The conference is co-organised the German Genetics Society in partnership with Kiel University and the Max-Planck Institute in Plön.
Over the course of six plenary sessions and ten symposia, the conference will cover a wide range of topics, including the genetics of recombination, plant organelles, rapid adaption in pathogens, plant development, plant breeding, fungi, cancer.
TALEN and CRISPR/Cas
The conferences will also focus on epigenetics and new genome engineering methods like TALEN and CRISPR/Cas. The latter will be the subject of the Max-Delbrück-Lecture, this year delivered by Prof. Emmanuelle Charpentier of Braunschweig University.
Other Day One highlights will include the presentation of the Elisabeth Gateff Award for an outstanding PhD thesis and the Public Lecture: "New perspectives for biology and medicine: the individual as Meta-organism" by Dr. Thomas Bosch of Kiel University.
Invited speakers represent the genetics communities of many countries, including Germany, France, UK, Spain, Belgium, USA, Canada and Australia.
About DORNIER-LTF
DORNIER-LTF was formed from the partnership of high-tech engineering company Dornier GmbH with laboratory specialist LTF, to bring together state-of-the-art German engineering with applied scientific research experience.
The company specializes in creating reliable and easy to use precision pipetting devices that are essential research and diagnostic laboratory work. DORNIER-LTF has developed affordable high precision liquid handling robotic technologies, in particular the newly developed PIRO® pipetting robot that integrates high throughput benefits within a compact and easy to handle device.
Media Contact
Dr. Rudolf Walser, Director of Applications/Sales, DORNIER-LTF
Tel: +49 8382 2730 890
Email: walser@dornier-ltf.com
Resources
Click on DORNIER–LTF will attend German Genetics Annual Conference for more information.
Click on DORNIER-LTF to contact the company directly.
---
Supplier Information
Supplier: DORNIER-LTF GmbH
Address: Rickenbacher Str. 107, 88131 Lindau, Germany
Tel: +49 8382 2730 890
Fax: +49 8382 2730 8929
Website: www.dornier-ltf.com
---