---
DORNIER LabTech Systems gives Shanghai debut for PIRO® pipetting robot
---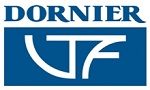 Press Release | DORNIER LabTech Systems GmbH
OCTOBER 07, 2016
Lindau, Germany: – Laboratory engineering specialist DORNIER LabTech Systems will introduce its next generation PIRO® personal pipetting robot to the Chinese market at the Analytica China trade fair in Shanghai.
The German company will be present as a guest co-exhibitor on the Shinetek Instruments stand at Booth NI 1452 at Shanghai's SNIEC Center.
Centerpiece of the DORNIER LABTECH SYSTEMS display will be the China version of PIRO, fitted with Chinese operating language and instructions.
LIMS integration
The upgraded PIRO benchtop liquid handling system now features revised connectivity with optimized sequences, capable of being integrated into any laboratory information management system (LIMS). The new PIRO also offers intelligent pipetting from database, bringing affordable through matrix import and qPCR set up to smaller molecular biology laboratories.
DORNIER LABTECH SYSTEMS's Laboratory Information System integration capability middleware allows PIRO to function to work as a fully integrated 'intelligent pipetting' link between upstream extraction devices and downstream detection devices.
The DORNIER LABTECH SYSTEMS show team, led by the company's Director of Global Sales, Michael Duchaussoy, will conduct live demonstrations and tutorials of PIRO's expanded capabilities on the Shinetek stand throughout the show.
Data tracking
"We are looking forward to this chance to introduce PIRO, representing intelligent pipetting at its best, to the Chinese market," commented Mr. Duchaussoy.
"We believe this benchtop system with its wide range of all kind of microbiological and molecular biological applications will be of huge interest to the rapidly expanding life sciences sector in China," he said.
"We will be able to demonstrate PIRO's ability to work reliably and efficiently, offering high throughput and high density experiments in a package that is very easy to handle and with a uniquely compact footprint," added Mr. Duchaussoy.
"The highly intuitive software allows easy setup of reactions, along with flexible plate handling, liquid level sensing, drag and drop programming for qPCR setup, multi-dispensing functions, easy recalibration, normalization and serial dilutions," Mr. Duchaussoy explained.
About DORNIER LABTECH SYSTEMS
DORNIER LABTECH SYSTEMS originally was formed from the partnership of high-tech engineering company Dornier GmbH with laboratory specialist LTF, to bring together state-of-the-art German engineering with applied scientific research experience.
The company specializes in creating reliable and easy to use high precision liquid handling devices that aid laboratory automation. DORNIER LABTECH SYSTEMS has developed affordable automated liquid handling and precision pipetting technologies, in particular the newly developed PIRO® pipetting small robot that integrates high throughput benefits within a compact and easy to handle device. It combines 16-position liquid handling with a benchtop footprint.
PIRO is designed as a PCR setup robot, offering high end personal pipetting in an innovative and easy to use benchtop instrument that can provide the missing link between upstream extraction and downstream detection devices.
About Analytica China
The International Trade Fair for Laboratory Technology, Analysis, Biotechnology and Diagnostics (Analytica China) is held every second year, alternating with the BCEIA show in Beijing. Billing itself as 'the leading Chinese exhibition for future markets' the event is based on three main elements: a trade show that currently attracts almost 600 exhibitors, a scientific conference program and a suite of supporting workshops and networking events.
Organizers Messe München International staged the original Analytica China in 2002 as the first spin-off from their analytica event in Munich, Germany – the world's leading trade show and networking platform for this sector.
The 8th Analytica China expo is a three-day event opening October 10 at the Shanghai New International Expo Centre (SNIEC). The 2014 event at the same venue attracted more than 17,000 visitors from some 70 countries.
The conference Program, the 8th Shanghai International Symposium on Analytical Chemistry 2014, will feature more than 150 speakers with some 2,500 delegates. The 2016 program will focus on 'Analytical Chemistry – Safety for Our Life'.
More information at: http://www.analyticachina.com/index.html
Media Contact
Dr. Rudolf Walser, Director of Applications and Sales, DORNIER LABTECH SYSTEMS
Tel: +49 8382 2730 8923
Email: walser@DORNIERLabTechSystems.com
Resources
Click on DORNIER LabTech Systems gives Shanghai debut for PIRO® pipetting robot for more information.
Click on DORNIER-LTF to contact the company directly.
---
Supplier Information
Supplier: DORNIER LabTech Systems GmbH
Address: Rickenbacher Str. 107, 88131 Lindau, Germany
Tel: +49 8382 2730 890
Fax: +49 8382 2730 8929
Website: www.dornier-ltf.com
---