Contact Supplier
Contact Supplier
To get in touch with Erdmann Solutions AG, simply fill out the form below.
Corporate Branding for Epionics – Standards as the back-bone of the company
Erdmann Design works across a broad range of industries and sectors with particular strength and expertise in Human Centered Design for Pharma, Healthcare, Life Sciences and MedTech. Erdmann has a portfolio of successful projects. Take a look at how Erdmann Design supported the startup company Epionics with an extensive service offer right up to market entry.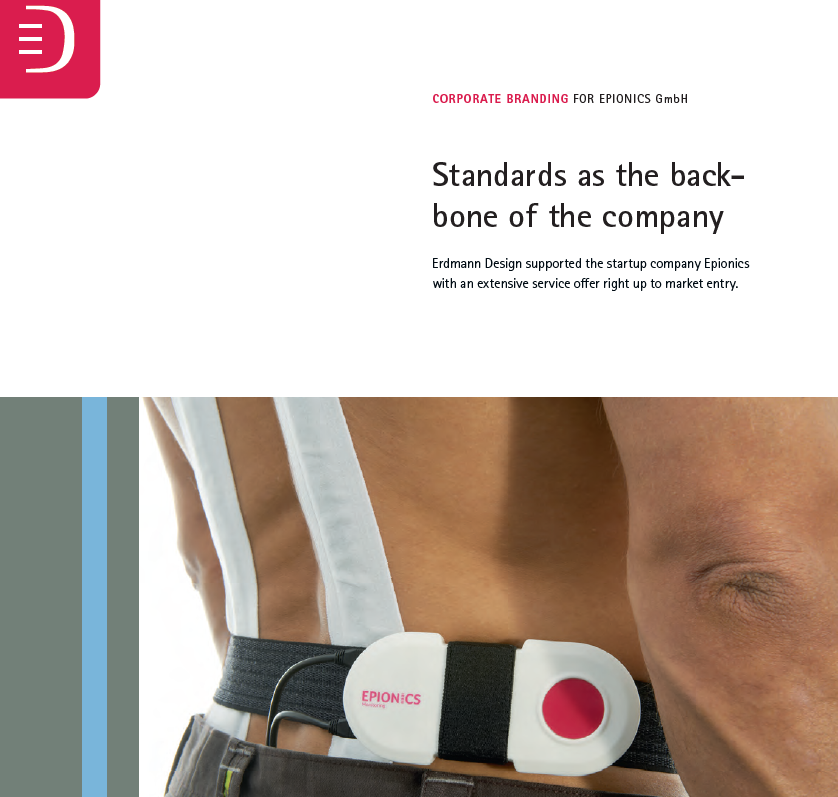 Download Resource
ONBOARDING FOR FAST TRACK INNOVATION
View Articles by Erdmann Solutions AG