---
Avery Dennison presents new Tamper-evident Seal Range at Labelexpo Europe
---
Press Release | Avery Dennison
SEPTEMBER 14, 2017
Oegstgeest, The Netherlands: – At Label Expo 2017, Avery Dennison, a worldwide leader in pressure sensitive materials, will introduce a new range of materials specifically designed to reduce packaging falsification in the pharmaceutical industry.
"Drug counterfeiting is a major global problem. Patient safety is compromised by product manipulation or substitution, and manufacturers can experience damage to their brand image, sales and revenue," explained Gabriela Gregor, Avery Dennison product manager pharmaceutical labelling, who will be present at Labelexpo.
"This new range further bolsters the Avery Dennison portfolio of anti-tamper and anti-counterfeiting pharmaceutical labeling solutions to reduce the risk of packaging falsification; including VOID labels, destructible labels and box damage films," said Mrs. Gregor.
Falsified medicines directive
One of the key premieres will be the Tamper Evident Seal Range, based on a newly formulated adhesive S799P.
The new adhesive offers superior performance on most varnished cardboard, making it more difficult to interfere with cartons and enabling easier compliance with EU Medicine Directive 2011/62/EU, article 54(o). This is designed to prevent "falsified medicines" entering the legal supply chain that applies to all prescription and some OTC medicinal products, requiring outer packaging to reveal any tampering, from 2019 onwards.
The Avery Dennison display at Labelexpo will give stand visitors the opportunity to get 'hands on' with the Tamper Evident Seal Range to see how adhesive S799P performs in combination with three different label materials on various types of varnished cardboard boxes.
Change themes
The 'Tamper Evident Seal Range' is part of the 'Change The Game' activation zone that stresses the potential to redefine the marketing experience with smart-label technology. This is one of five 'change' themes featured by Avery Dennison for Labelexpo 2017, along with:
Change perceptions – Say 'luxury' in more ways than ever.
Change your horizons – New opportunities. Complete Portfolios. Growth.
Change your experience – Save time. Gain an edge.
Change the future – Choose sustainable options that don't cost the earth.
Together the five zones introduce 15 new products and services.
"Change is the pathway to the future. Avery Dennison is leading the way in pioneering change in connecting our heritage of innovation and our commitment to sustainability with great opportunities for our customers," said director of communications Rob Verbruggen.
Engaging with customers
This is a return to Brussels for Avery Dennison, which regularly exhibits at Labelexpo.
"As our industry's most important show, Labelexpo Europe provides a vital opportunity for us to learn and share. We gain massive insights by listening to our customers that attend, and we have a golden moment to demonstrate what we do, how we do it, and the things that will change for the better in the coming year," commented Georg Mueller-Hof, vice president marketing.
Verbruggen added: "Labelexpo continues to be one of our most important industry platforms. We do our utmost to bring innovative solutions and interactive experiences to this show that, combined with some serious listening to customer needs, make it a memorable and positive experience for everyone."
Learn more about these and other innovative Avery Dennison solutions that can help generate new opportunities for growing the business at Labelexpo Brussels in hall 5 5A31.
For more information visit: http://label.averydennison.eu
About Avery Dennison
Avery Dennison (NYSE: AVY) is a global leader in pressure-sensitive and functional materials and labeling solutions for the retail apparel market. The company's applications and technologies are an integral part of products used in every major industry. With operations in more than 50 countries and more than 25,000 employees worldwide, Avery Dennison serves customers in the consumer packaging, graphical display, logistics, apparel, industrial and healthcare industries. Headquartered in Glendale, California, the company reported sales of $6.1 billion in 2016. Learn more at: www.averydennison.com
About Labelexpo 2017
Labelexpo Europe is the world's largest event for the label and package printing industry and the flagship show for its organisers Labelexpo Global. Launched in London in 1980, it moved to Brussels in 1985, where it has become an annual event that currently attracts some 32,000 visitors from some 145 countries worldwide.
Labelexpo 2017 will be a four-day event, opening September 25 at the Brussels Expo Center.
The show features manufacturers and suppliers of digital and conventional printing presses, label and packaging materials, pre-press and platemaking technology, finishing and converting systems, inspection, overprinting and label application equipment, inks and coating and security solutions.
More information at: http://www.labelexpo-europe.com/#sthash.EetOMYPZ.dpbs
Resources
Click on Avery Dennison at Labelexpo Europe for more information.
Click on Avery Dennison to contact the company directly.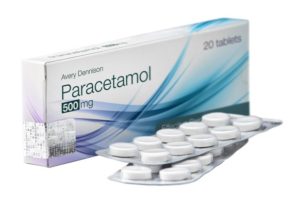 ---
Supplier Information
Supplier: Avery Dennison
Address: Willem Einthovenstraat 11, 2342 BH Oegstgeest, The Netherlands
Tel: 31 (0) 6 15 25 04 93
Website: www.label.averydennison.eu
---