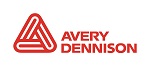 Address: Willem Einthovenstraat 11, 2342 BH Oegstgeest, The Netherlands
Tel: +31 (0) 6 15 25 04 93
Fax:
Avery Dennison is a global manufacturer and distributor of pressure-sensitive adhesive materials, including self-adhesive labels; apparel branding labels and tags, RFID inlays, and specialty medical products. It is a Fortune 500 company headquartered in Glendale, California, but is also a world force with international manufacturing capabilities and global product platforms.
The company's expertise in high-speed manufacturing, information display and management, logistics, branding, graphics and packaging enables it to produce innovative solutions across a wide range of markets, including pharmaceuticals, life sciences and healthcare.
The Avery Dennison Label and Packaging Materials (LPM) division manufactures and market products that include pressure-sensitive and non-adhesive coated papers, films and foils. LPM products are widely used in brand identity, barcode labeling systems, product identification and other applications by label converters and consumer product companies.
Technologies
Avery Dennison engineers pressure-sensitive labels, creative packaging solutions and other product design constructions.
The company's Technology and Innovation Centers house clusters of research laboratories that employ close to 300 engineers and scientists. To accelerate the packaging design product development process, pilot coaters and presses enable a variety of coating trials and generate new product samples for rapid prototyping and new creative packaging development.
Avery Dennison is the world's foremost adhesives expert and a leader in developing and laminating the adhesives used in self-adhesive labels and other products.
The company's unique combination of adhesive expertise and coating know-how (emulsion, hotmelt and solvent) provides access to the world's widest portfolio of adhesive products, delivering both high performance adhesion to various substrates and also extended functionality such as reclosure, wash-off and more. They suit applications across health and personal care, pharmaceuticals and logistics, ranging from deep freeze adhesives to hot metal labeling.
Avery Dennison's proprietary adhesives offer a range of benefits to meet any challenge, offering outstanding performance, as well as added functionality, operational savings in converting and dispensing and enhanced opacity or clarity.
Products:
Avery Dennison offers a wide variety of high-quality, customizable label materials to meet any pharmaceutical, life science or health care need. These include: Label materials for small diameter containers (glass, plastic etc.) for ethical and OTC applications, syringes, auto injectors etc. Cryogenic Labels, Cold Chain and Blood Bag Labels, Security Labeling Solutions, Hanging Device Labels, Opaque Blockout Labels, Temperature monitoring, intelligent labels, NFC inserts and temperature data loggers.
The need for innovative and functional packaging solutions is paramount when adhering to regulation and building consumer trust. The Avery Dennison line of dedicated pharmaceutical labels has been developed to meet the highest requirements of today's rapidly expanding healthcare sector, protecting brand values, business, and customers.
Principal pharma-related products include:
Ethical and OTC plastic small diameter and container labels: For generic, over-the-counter medication Avery Dennison materials give reliable adhesion and low-migration properties needed for pharma small labels.
Dedicated and validated Syringe label materials and autoinjector labels: Autoinjector and syringe label materials must perform on the smallest pharma containers and vials. Avery Dennison has a high performance, low-migration portfolio.
Cryogenic label materials: Cryogenic label materials for applications involving liquid nitrogen, including storage of healthcare materials in harsh deep-freeze environments.
Cold chain and blood bag labels: Blood bag labels that work in or out of the freezer, serving applications that include blood bag labels, IV bag labels and plasma labels.
Security labeling solutions: Avery Dennison security labeling covers all the important bases, from cost effective/standard solutions through to sophisticated and tailored security solutions to reinforce product quality and assure authenticity.
Hanging device labels: Pharma hanging device labels present important business opportunities for label converters working on healthcare segment applications.
Opaque blockout label stock for pharma imports: Highly opaque blockout label stock, with lab-tested materials specifically designed for the re-labeling of primary and secondary pharmaceutical packaging.
TT Sensor Plus™ 2: A cost-effective, smart packaging solution monitoring temperature combined with with multiple services such as cloud environment, application programming interface and individual calibration capabilities.
Services
Avery Dennison also provides excellent Technical Support, with extensive R&D capabilities, that can help customers identify ideal labeling solutions for every application to comply with necessary regulations. This includes providing customized test reports and documentation - and certifications where necessary.
It also provides other useful service streams:
Mix & Match™ service: Avery Dennison allows customers to choose from a range of facestocks, adhesives and release liners to create unique label constructions precisely tailored to target application and performance requirements.
Waste recycling solutions: To reduce environmental footprint, the company also offers a range of solutions designed to process different waste streams occurring from label die cutting and dispensing. These variously cater for laminate waste recycling, paper liner recycling (removing silicon from glassine liner) and recycling PET liner waste into new granules of plastic raw material.
Structure and history:
The Avery Dennison story begins in 1935, with one man's ingenuity and vision. Ray Stanton Avery, a struggling clerk in Los Angeles, invented a smarter way for stores to price their products, With a few used machine parts, a saber saw blade and funded by a $100 loan, Stan Avery managed to create the world's first self-adhesive, die-cut labeling machine. His practical genius would ultimately yield 18 patents, including the first synthetic-based pressure-sensitive adhesive and a quick release coating for self-adhesive products.
From the late 1950s, Avery went on to pioneer non-removable pressure-sensitive adhesives, leading to industry-changing Crack-N Peel® labels with a breakaway liner for easy removal.
During the 1970s, Avery pressure-sensitive materials enabled the first peel-and-stick U.S. postage stamp, while ultraviolet and electron beam radiation curing and new heat transfer system were introduced for drying adhesive and silicone-coated materials The company also introduced the first repositionable, refastenable diaper closure tapes. In the 1980s, it introduced Fasson brand Ultraliner® rugged plastic liners that allowed faster printing and process speeds on pressure-sensitive products, as well as ultra-high adhesion products utilizing new radiation-cured technology, print-your-own label software and templates, and "No-label" look pressure-sensitive label material.
In 1990, Avery International merged with Dennison Manufacturing to become Avery Dennison, soon going on to introduce functional labels with resealability and valve functionality, the first content-insensitive RFID label and recyclable labels, along with the opening of a pioneering environmentally friendly, solvent-free plant in China. Over the past decade, Avery Dennison has also introduced Fasson Luminescent film developed and commercialized in Korea.
Throughout its history, Avery Denison has remained true to Stan Avery's founding spirit of innovation through research, invention, development of new materials and application of science.
Quality and Regulatory
Avery Dennison recognizes that all manufacturers of pharmaceutical packaging have to meet the challenges posed by ever more complex product regulations and packaging guidelines. It supports those needs on two levels: but ensuring that its own products and processes are compliant and by providing expert advice on how to assemble compliant solutions.
Avery Dennison materials and solutions variously meet the following:
Guidelines on plastic immediate packaging materials (including ISO 3826, FDA 175.105, Regulation 1935/2004/EC and ISO 3826)
Guidelines on medical devices, including toxicology and skin sensitization (ISO 10993-5 and ISO 10993-10)
Guidelines on blood bag labeling (ISO 3826 and FDA 175.105)
Guidelines on functional packaging for hanging devices (ISO 15137, ISO 15010 and DIN 58369)
Falsified Medicine Directive (FMD) to meet the requirements of Directive 2011/62/EU, conducting individual assessments following test protocols meeting the conditions of EN 16679
Additionally, Avery Dennison's Pharma and Complete Compliance Expert Team provide converters and pharmaceutical companies with detailed information, full transparency and technical support - essential resources to ensure any labeling application is both successful and compliant.
The company's internal quality processes are ISO 9001 certified with a Central Analytical & Application lab for customized tests on extraction and application tests according to ISO norms.
Resources
To learn more about Avery Dennison's services and capabilities and how they can assist your business, please contact the supplier.
Follow us on:
Groups:
Cold Chain Logistics, Storage & Distribution
IT & Data Management
Manufacturing & Production
Packaging & Labelling
QA/QC
Regulatory Affairs & Compliance
Training & Consultancy