---
Applikon Academy training program unveiled
---

Press Release | Applikon Biotechnology B.V.
APRIL 10, 2018
Delft, The Netherlands: – Dutch-based upstream bioprocess equipment specialist Applikon Biotechnology B.V. (Applikon) has rolled out its Applikon Academy Training Program for 2018.
Applikon is now accepting registrations for the 2018 Academy syllabus, which includes courses on basic and advanced cultivation as well as familiarization training on products and solutions like the V-Control and Lucullus PIMS software.
It is also accepting bookings for its USA Roadshow of half-day teaching seminars on latest developments in bioprocess automation for laboratory scale development.
Advanced familiarization
The aim of the Applikon Academy is to provide detailed training and briefing on specific products or applications that allow users to become familiar with 'expert' aspects and latest features.
The Academy custom training program, which runs from April to December 2018, offers advanced familiarization for distributors, sales and service engineers and operators in the form of in-house training, and free webinars & seminars.
Academy program
Participants attending the training sessions and demonstrating recall of learning points will receive certificates.
The full Academy program is detailed in Table 1 below, along with link to registration via the new Applikon website.
USA Roadshow
During April 2018, Applikon will take its teaching program on the road across the USA with a series of half-day learning seminars (including lunch and networking opportunities) on latest developments in bioprocess automation for laboratory scale development.
Each seminar will focus on DeltaV Discovery and V-Control, the automation system built into this platform, together with proprietary control systems. The latter include Lucullus Process Information Management System (PIMS), a single software solution designed to manage all bioprocess functions and instrumentation from experimental design to planning, execution, data analysis and reporting.
The seminars will demonstrate each technology in action, along with expert presentations, discussion workshops and networking opportunities. The Applikon USA Roadshow Program is detailed in Table 2 below, along with direct link for Registration.
About Applikon Biotechnology
Netherlands-based Applikon Biotechnology B.V. (Applikon) is a manufacturer that specializes in upstream bioprocess equipment for the life sciences industries. Its mission is to provide reliable solutions for the bioprocess market to enable improved quality of life.
Applikon's core business is in the development and supply of advanced bioreactor systems from laboratory scale, to pilot, to production scale, partnering with customers to implement scalable platforms from initial screening through development and full-scale production for a global client base that includes pharma and biotech companies, food industry, industrial biotechnology, CROs, CMOs, governmental and academic organizations.
Applikon designs, develops and assembles bioreactor systems, with all design and manufacturing conducted in-house. The Applikon portfolio covers key product and service areas including bioreactor cultivation systems, BioBundle turnkey systems, the unique BioSep Acoustic Perfusion System cell
retention device, process control systems to automate bioprocesses and a range of proprietary Applisens sensors, and automation (monitoring and data management) solutions.
Apart from its standard cultivation and turnkey systems, Applikon also offers Special Projects: custom solutions aimed at helping clients fulfil strategic needs such as long-term development, capability expansion and upscaling.
Applikon is headquartered at Delft in The Netherlands with subsidiaries in the UK, New Jersey and California, USA and a distributor network covering more than 35 countries.
Table 1: Full Applikon Academy training program schedule 2018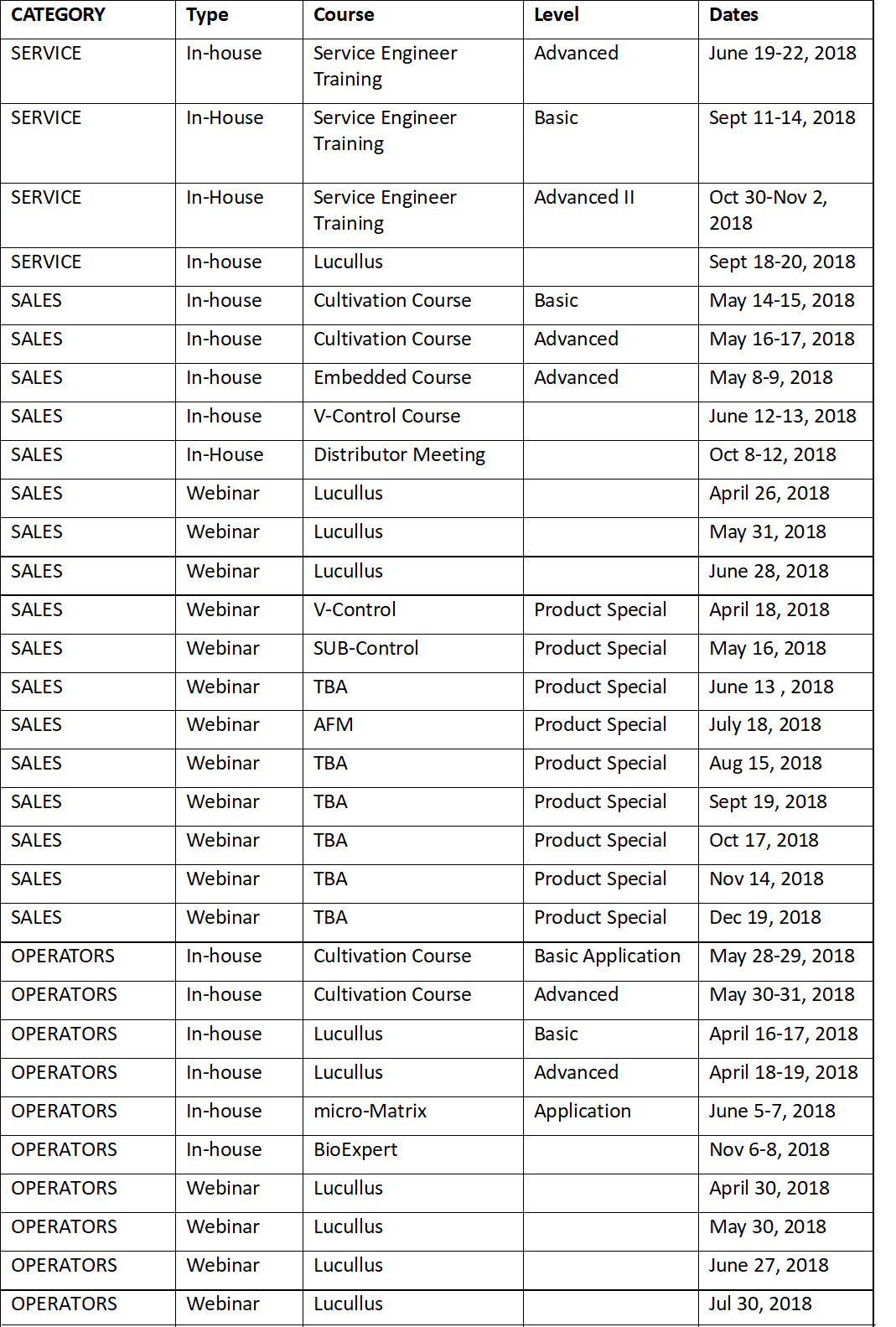 Table 2: Applikon Bioprocess Automaton USA Roadshow Program 2018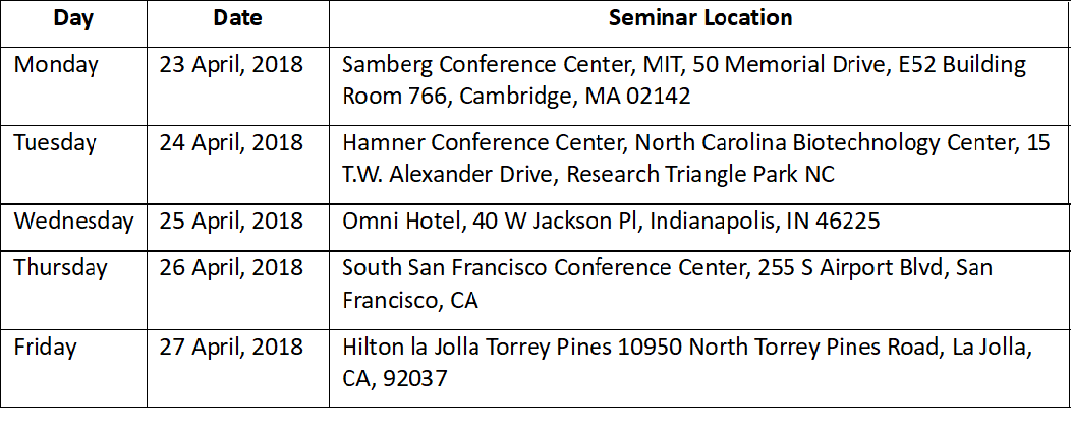 Media Contact
Applikon Academy
Email: e-learning@applikon-biotechnology.com
Tel: +31 10 208 3555
Resources
Click on Applikon Academy 2018 unveiled for more information.
Click on Applikon Biotechnology B.V. to contact the company directly.
Click on Applikon Academy registration to register for courses.
Click on Bioprocess Automation to register for USA Roadshow seminars.
---
Supplier Information
Supplier: Applikon Biotechnology B.V.
Address: Heertjeslaan 2, 2629 JG Delft, The Netherlands
Tel: +31 10 208 3555
Fax: +31 10 208 3505
Website: www.applikon-biotechnology.com
---