Contact Supplier
Contact Supplier
To get in touch with ZENATEK S.a.r.l, simply fill out the form below.
Zenatek showing ZTS real time tracking at Temperature Controlled Logistics conference Milan
Monte-Carlo, Principality of Monaco: – International IT solutions provider Zenatek will show how its revolutionary Zenatek Tracking System (ZTS) solution can transform the security of time and temperature-sensitive drugs at the upcoming Temperature Controlled Logistics in Biopharmaceuticals Europe conference (TCLE 2019) in Milan.
The Zenatek stand on Booth 5 of the exhibition area at the Milan Convention Centre will show how the ZTD tracking device and supporting networked infrastructure can be applied to pharmaceutical and biotech products that already account for around a third of Zenatek's markets.
End-to-end cool-chain audit
"We can show that ZTS with its capability to provide a continuous and fully documented journey record as well as real time alerts for any excursions meets all the regulatory, security and quality criteria for the pharma industry," said CEO and President Ennio Zanotti, who will lead the Zenatek team in Milan.
"This is a system of very high interest and relevance to pharma industry quality, logistics and commercial managers concerned to ensure temperature and humidity compliance across the whole cool chain as well as identifying supply chain chokepoints and any adverse events," added Mr. Zanotti.
Physical security
Project Manager Andrea Gregori, who will also be at the show, commented: "Our system not tracks temperature and humidity, notifying the user in real time of any temperature excursions, but also monitors physical security by detecting door openings along with collisions or tilting."
Because it is GPRS-based, the tracking system allows users to see geographical progress along the journey, combined with a server-based IT network that allows relevant documents to virtually accompany the consignment," Andrea Gregori added.
The Zenatek team will be distributing a DVD presentation explaining the many features of the ZTS system.
About Zenatek
Zenatek is an evolutionary company that provides assistance and solutions from strategic planning to operations. It assists clients with customization of critical business developmental paths, including reviews of their organizational structure and optimization or re-engineering of related business processes, supported by Zenatek technological solutions, delivered via an international infrastructure of related managed services and operations.
Zenatek offers specific, well-researched and tested logistics solutions, such as the Zenatek Tracking System (ZTS) that provides clients with the ability to monitor shipments in real time during multimodal transport, worldwide.
Headquartered in Monte-Carlo, Principality of Monaco.
About TCL Europe 2019
The Temperature Controlled Logistics in Biopharmaceuticals (formerly Temperature Maintenance in Biopharmaceuticals) Europe conference aims to help trial sponsors and solution providers across the continent and beyond in other continents, such as Africa, America, to speed clinical trials delivery, improve partnerships and resolve supply chain uncertainties.
Returning to Milan, the 15th TCLE Conference is a two-day event, opening March 13 at the international convention complex in the city center, co-located with the 20th Clinical Trial Supply Europe conference to form a joint event.
TCLE 2019 will focus on issues including developing risk mitigation management plans, refined shipping lines to reduce temperature deviations, developing comparative metrics between air, rail and sea transport, and incorporation of blockchain technology into the supply chain.
The event is organized by Arena International with further information at: http://www.arena-international.com/pharmatemp
Resources
Click on ZTS to view video.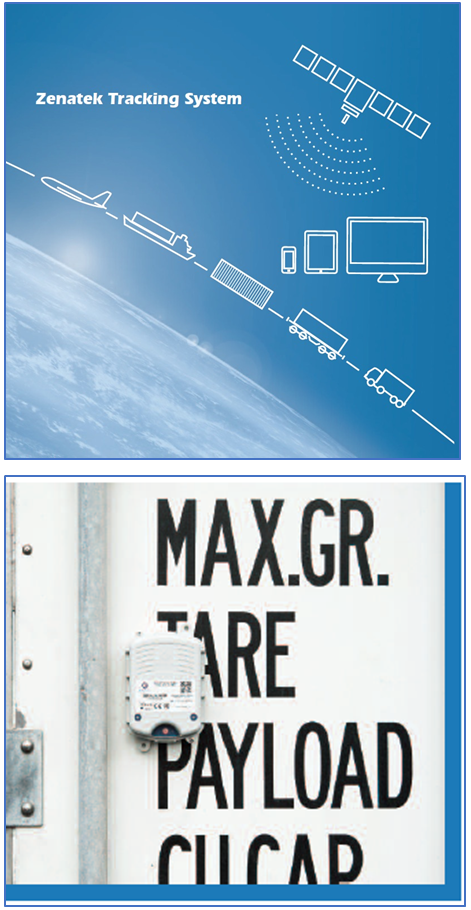 The ZTS tracking device can be attached to any metallic surface