Contact Supplier
Contact Supplier
To get in touch with ZENATEK S.a.r.l, simply fill out the form below.
Zenatek showing ZTD tracking breakthrough at Transport Logistics Munich
Monte Carlo, Monaco: – International IT solutions provider Zenatek will make its first appearance at the Transport Logistics trade fair in Munich, Germany, presenting its breakthrough Zenatek Tracking Device (ZTD) solution for real time tracking and environmental monitoring of temperature-sensitive and high value products.
Zenatek will be an exhibitor at the event with a stand at Booth 313 in Hall B2 of the Messe München exhibition center. Centerpiece of the Zenatek display will be the revolutionary ZTD and its associated Zenatek Tracking System (ZTS) online infrastructure that allow critical consignments to be tracked in real time around the world.
End-to-end tracking
The easily attached tracking device is supported by a GPS-based (compatible with GLONASS standards and also Galileo-ready) tracking system that allows users to see geographical progress along the journey, combined with a server-based IT network that allows relevant documents to virtually accompany the consignment.
The Zenatek team at Transport Logistics will be led by Project Manager Andrea Gregori, who will be on stand throughout the show to answer visitor questions. They will show examples of the disposable ZTD device that attaches easily to any container or consignment, with DVDs explaining how the system is powered by an online portal that also makes it easier to transmit cargo manifests, bills of lading, etc.
Wide range of applications
"While pharmaceutical consignments already account for around a third of our business, the ZTS is also attracting enthusiastic uptake from a broad range of other industries including FMCG, food and beverages, electronics and logistics contractors. Transport Logistics provides us with an ideal platform to develop business across the broad spectrum of logistics applications," said Ennio Zanotti, President and CEO.
Andrea Gregori added: "We will be reaching out to the quality, logistics and commercial managers of transport industries gathered in Munich to show them that ZTD provides an easy and comprehensive solution for maintaining correct temperature and humidity control, if needed, and of course tracking electronic fencing, end-to-end transport across the entire logistics chain, backed up by reporting capabilities."
Identifying chokepoints
"The system can help to Identify chokepoints in the supply chain where cargo is likely to be misplaced at terminals with immediate reporting of any adverse events including temperature excursions, tampering and container events," Mr. Gregori explained.
"The supporting ZTS tracking system online infrastructure allows reporting to be integrated into the client's own internal IT systems for analysis and compliant reporting," he added.
About Zenatek
Zenatek is an evolutionary company that provides assistance and solutions from strategic planning to operations. It assists clients with customization of critical business developmental paths, including reviews of their organizational structure and optimization or re-engineering of related business processes, supported by Zenatek technological solutions, delivered via an international infrastructure of related managed services and operations.
Zenatek offers specific, well-researched and tested logistics solutions, such as the Zenatek Tracking System (ZTS) that provides clients with the ability to monitor shipments in real time during multimodal transport, with possibility to insert in the system all the documentation needed at destination.
Headquartered in Monte-Carlo, Principality of Monaco.
About Transport Logistics 2019
The Transport Logistics trade fair is a biennial forum for logistics, mobility, IT, and supply chain management professionals from around the world.
The event attracts more than 2,100 exhibitors from some 60 nations, addressing an audience of almost 61,000 visitors from more than 120 countries and regions.
Transport Logistics 2019 is a four-day event opening June 4 at its usual venue, the Messe München showground in Munich, providing more than 115,000 square meters of exhibition space across nine halls and neighboring outdoor exhibition area.
The event also features a conference program with some 200 speakers addressing every aspect of the value-added logistics chain.
The event is organized by Messe München with further information at:https://www.transportlogistic.de/index-2.html
Resources
Click on ZTS to view video.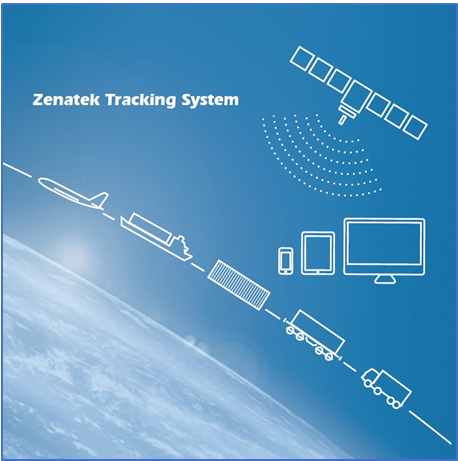 ZTS is a GPS-based tracking infrastructure with worldwide reach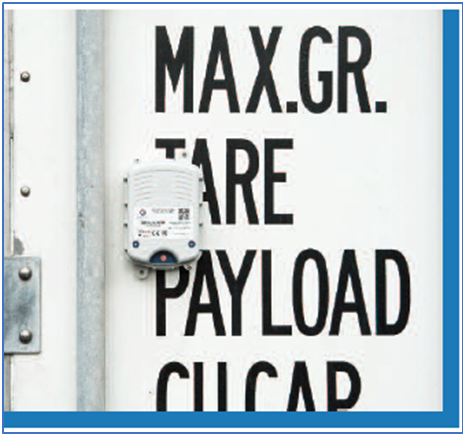 The ZTD tracking device can be attached to any metallic surface