---
Vaisala stability chamber solutions
---

Products & Services | Vaisala Oyj
The term 'stability chamber' defines this as providing a highly controlled and stable environment in which atmospheric variables of temperature, humidity and other requested parameters are both managed and precisely monitored.
Vaisala can provide well-proven monitoring solutions for the management and testing of stability chambers. Benefits include flexible alarming and customized reports and audit trails, with real-time trends monitored independently.
Stability chamber design and specification
Stability chamber design and format must include ample and well distributed shelving to provide orderly storage and uniform exposure to the controlled environment as well as capability to use multiple validated sensors spread evenly throughout the controlled area (see Requalification below).
The probes, data recorders and applications needed to monitor and test controlled environments must themselves meet certain criteria that include:
Proper documentation, including SOPs (Standard Operating Procedures) and periodical reports
Continuous recording of data and full traceability
Corrective and preventive action taken when stability factors go outside the specifications
To meet this last stipulation, pharma and life sciences companies have adopted various strategies. The most basic of these is an auto alarm triggered when monitored values breach predefined limits. More sophisticated approaches provide warnings via SMS or e-mail alerts that allow managers to react before alarm limits are reached. The warnings can be based on nearing permitted limits or annual mean kinetic temperature (MKT) profiles. The Vaisala continuous monitoring system provides continuous coverage, with remote messages delivered via SMS, e-mail or mobile messaging. The system will accept a wide range of programmed parameters to reduce the risk of imprecise measurements due to out-of-tolerance conditions.
The system also can automatically generate custom reports that are delivered by email on demand. Easily exported to spreadsheet, these reports are designed to support easy customization, manipulation and analysis.
Chamber monitoring guidelines
Vaisala reduces the risk of non-compliance with the requirements of the ICH, EMA and FDA for monitoring temperature, relative humidity, and other critical parameters.
Guidance for Industry: Q1A(R2) Stability Testing of New Drug Substances and Products was produced by the International Conference on Harmonization of Technical Requirements for Registration of Pharmaceuticals for Human Use (ICH) in collaboration with the FDA, CDER and CBER. The guidance, last revised in 2003, defines what stability data package for a new drug substance or drug product is sufficient for a registration application within the European Union (EU), Japan, and the United States. The guidance was adopted by Health Canada in 2003. ICH Q5C augments Q1A document by taking into account the special characteristics of products in which the active components are typically proteins and/or polypeptides.
Another source of guidance on stability testing, the World Health Organization, includes "Stability testing of active pharmaceutical ingredients and finished pharmaceutical products Annex 2″ as part of its Technical Report Series (No. 953, 2009).
In combination, both of these documents offer the current guiding principles for stability testing protocols. The key stipulations from the ICH and WHO guidance on testing humidity in stability chambers are that sensors must suit the management application. Sensors also need to be positioned and calibrated correctly for the range of temperature, humidity and other parameters to be monitored.
Additionally, EU regulations require that equipment used for ongoing stability management should "be qualified and maintained following the general rules of EU GMP Volume 4, Chapter 3 (Premise and Equipment) and Annex 15 (Qualification and Validation)".
The Vaisala continuous monitoring system eases compliance with guidelines with industry-leading data loggers and instrumentation that provide NIST-traceable, gap-free, and protected data records for compliance with GMP.
Stability Chamber Monitoring Sensors
Even small levels of contamination can cause all sensors to drift in calibration over time and humidity sensors are no exception. This drift may occur too slowly to be detected but can still outpace most calibration cycles.
As drift occurs, control loops continue to be governed by sensor inputs, so it's possible that everything may appear to be in control and within specification when actual conditions are different.
Adding one or more extra sensors reduces the risk of undetected sensor drift, offsetting risks to product safety and efficacy. Providing extra sensors creates some redundancy in the system and also provides better total area monitoring.
Independent monitoring sensors need to be highly accurate, stable, and suitable for the intended conditions (e.g. 40°C / 75% humidity).
Any sensor used should be capable of being calibrated to ICH guidelines with a NIST traceability and a multi-point calibration. Ideally, sensors should also be able to generate alerts across a range of user-set thresholds.
Vaisala makes it easier to set up comprehensive networks of sensors with wireless connection options, easy connectivity to existing networks, remote access, and scalability up to thousands of monitored locations.
Re-qualification of stability chambers
To comply with regulatory standards, stability chambers need to be formally qualified (validated) and re-qualified for accuracy at prescribed intervals.
While only one sensor is usually needed for routine monitoring, several sensors are used when performing the mapping studies for the chambers during the qualification testing. For chambers up to two cubic metres in volume, for example, nine additional sensors will be needed to assess variations. During re-qualification studies, fewer sensors may be required, depending on the risk profile of the processes. Re-qualification must be performed at least once every three years and more frequently with higher risk profiles.
Sensors and systems may need to be re-calibrated every six months or more often, depending on how demanding internal laboratory criteria are. Essentially, stability chamber re-validation intervals should be determined by process experts, based on risk tolerance, internal quality guidelines, audit history and, critically, the sensitivity of processes.
Decisions on re-calibration and revalidation timings are also shaped by the overall stability of the system. Where data indicates the systems used for stability testing are very stable, longer remapping frequencies are acceptable.
The whole stability chamber forms an integrated system in which variations in one component can affect related systems. Over time, the whole system is subject to variation as fabric and systems wear or degrade.
Chamber mapping and monitoring
Thus to some extent the whole environmental uniformity of the stability chamber is an uncertain variable. This means that simple humidity alarm limits dictated by ICH guidelines of ±5%RH might be insufficiently reactive.
Vaisala's monitoring systems allow more statistical techniques, like guard-banding, to be used in setting process limit alerts.
However, when remapping, it is rarely necessary to start again from scratch. Where overall temperature distribution is a "known", the real goal of requalification is to prove that distribution and uniformity have not significantly changed. It is possible to use a reduced 'core set' of sensors for the remap, with annual assessment of monitoring data to evaluate changes in chamber performance.
Vaisala's fast and easy installation qualification /operational qualification (IQOQ) and validation plus on-site installation services ease the calibration and qualification burden and also aid smooth start-up and higher productivity.
Vaisala's wide range of hand-held humidity and temperature meters is highly useful for spot-checking and on-site transmitter calibrations.
Resources
Click on Vaisala stability chamber solutions for more information.
Click on Vaisala to contact the company directly.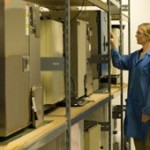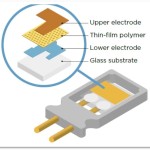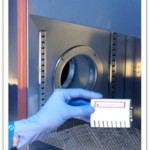 ---
Supplier Information
Supplier: Vaisala Oyj
Address: Vanha Nurmijärventie 21, 01670 Vantaa, Finland
Tel: +358 989491
Fax: + 358 98949 2227
Website: http://www.vaisala.com
---