Contact Supplier
Contact Supplier
To get in touch with UGA Biopharma GmbH presenting fast-track biologic development solutions at BIO-Europe Spring® virtual conference, simply fill out the form below.
UGA Biopharma GmbH presenting fast-track biologic development solutions at BIO-Europe Spring® virtual conference
Hennigsdorf, Germany: Leading-edge contract developer of cell lines expressing biologics and biosimilars, UGA Biopharma GmbH, will present its value-added mammalian cell line development services at the upcoming annual BIO-Europe Spring® biotech industry partnering conference, now to be hosted entirely online to combat the spread of Covid-19 coronavirus.
BIO-Europe organisers Informa Connect announced last week that the face-to-face Spring conference at Porte de Versailles in Paris had been cancelled to be replaced by a digital version. This will now run for the entire week March 23-27 with partnering meetings offered through a secure online conferencing service.
The UGA Biopharma team, headed by CEO Dr. Lars Kober, will use the online conferences to engage with partners interested in high-performance cell lines with full scale-up potential for production of new biologics and biosimilars.
High-speed cell line development
UGA Biopharma offers its High-speed cell line development workflow for biologics and biosimilars, including their high-performance cell culture media and feeds, centered on its proprietary First CHOice® brand.
"From receiving a molecule of interest, we can develop highly productive monoclonal cell lines within three to four months, said Dr. Lars Kober."
High titer yields
"From there, we just need three more months for upstream processing (USP), downstream processing (DSP), and analytics before a developed bioprocess with typical titers of four to seven grams per liter is ready for transfer to a manufacturing facility," Dr. Kober added.
"We believe capabilities like this will be of huge interest to our fellow virtual delegates at BIO-Europe Spring®, along with our development capabilities for therapeutic antibodies, bispecific antibodies, fusion proteins, enzymes and hormones," Dr. Kober concluded.
In addition, UGA also offers ready-to-use biosimilar cell lines, which are available for direct in-licensing. The comprehensive list of available cell lines expressing biosimilars includes, for example, Adalimumab, Aflibercept, Bevacizumab, Ipilimumab, Natalizumab, Nivolumab, Pembrolizumab, and Pertuzumab.
About UGA Biopharma
UGA Biopharma GmbH is an experienced contract developer of biologics and biosimilars with the capabilities to handle all necessary steps from cell line development and bioprocess development to the development of purification strategies and appropriate analytics.
The company supplies its customers in Germany and abroad from its headquarter in Hennigsdorf, near Berlin. Several clients have used UGA products in clinical trials or in products that have received market authorization.
UGA Biopharma GmbH CRO activities are centered on cell line development for biologics and biosimilars, specializing in the development of stable expressing CHO cell lines and cell media for the production of biologics and biosimilars for biopharmaceutical companies. Typical clients are biopharma manufacturers, research institutions (universities, research institutes, etc.) as well as start-ups and other CROs that need to outsource CLD, upstream, or downstream processing.
UGA's mission is to fulfill customer requests, recognizing industry needs for high titer or fast delivery timelines, along with robust CHO cell lines. To this end, UGA can deliver high quality, and high titers, ranging from four to seven g/L, within four months of receiving the originator sequence.
UGA has also developed its proprietary First CHOice® cell culture media and feeds platform to boost the productivity of cell lines. Furthermore, UGA Biopharma GmbH offers ready-to-use biosimilar cell lines, which allow clients interested in biosimilar development fast track access to a highly biosimilar cell line.
Further information at: www.ugabiopharma.com
About BIO-Europe Spring® 2020
BIO-Europe Spring® is a premier partnering conference that annually attracts an international "who's who" from biotech, pharma and finance for high caliber networking.
The original four-day 2020 physical event was due to open on March 23 at the Porte de Versailles exhibition center in Paris. In light of the global coronavirus emergency, this has now been replaced by a digital online edition that will run through for the full week to Friday March 27.
Featuring a sophisticated partnering system, partneringONE®, the digital event will still enable networking and meetings between financiers, innovators and companies across the life science value chain, from large biotech to start-ups.
The event is organized by Informa Connect with more information at: https://informaconnect.com/bioeurope-spring/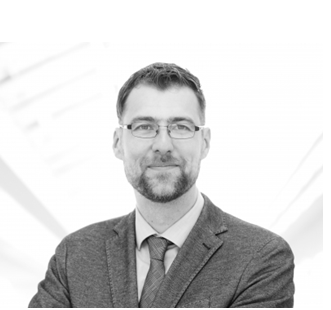 CEO Dr. Lars Kober