Contact Supplier
Contact Supplier
To get in touch with Sofrigam Initial Cooling Bags: flexible and practical patient solutions, simply fill out the form below.
Sofrigam Initial Cooling Bags: flexible and practical patient solutions
Sofrigam has developed the Initial range of flexible cooling bags, pouches and satchels for transporting pharmaceutical, biotechnology and cosmetic products over 'last mile' journeys from pharmacies and for patients.
Practical and very easy to use, these transportation cooling bags are the ideal insulated packaging solution to preserve the integrity of sensitive products such as insulin, vaccines and temperature-sensitive biopharmaceuticals at the best price.
They deliver a range of benefits, being able to maintain constant temperature for up to 24 hours, easy to prepare and use, washable and reusable.
Up to 24 hour protection
The Initial Cooling Bag range was designed in close collaboration with pharmacists to provide effective temperature control and physical protection for products that must be kept between +2°C and +8°C. Their guaranteed 24-hour storage period allows secure delivery from pharmacies and allows patients to transport heat-sensitive medicines on short journeys.
The Initial range features a wide choice of sizes and styles covering volumes from two liters to 40L.
User convenience
The bags are designed to be user-friendly for both pharmacists and patients, with internal fittings that help preparation for use in sliding in cooling gel pack 'iceboxes' that do not require prior stabilization.
Removable partitions keep products separate from cooling media and avoid risk of over-freezing. The bags also feature document pockets for patient literature, etc., and lockable zip fasteners for added security.
Cleanable and reusable
The insulated bags in the Initial range are made from polyurethane foam (the most advanced insulating material), nylon and PVC. You can easily disinfect the inside and clean the external fabric.
Highly resistant, they can be reused over and over again.
Sofrigam quality guarantee
All Initial transportation cooling bags and pouches are certified in accordance with the AFNOR NF S99-700 standard (profiles a, c, d).
They have been tested and certified by the Ater Métrologie temperature testing laboratory to ensure the stability of the temperature over the specified duration.
Technical Specifications
| Feature | Specification |
| --- | --- |
| Temperature ranges: | +2/+8°C |
| Duration: | up to 24 hours |
| Available volumes: | 2L, 4L, 12L, 20L, 40L |
| Insulation: | polyurethane foam |
| External covering: | PVC fabric |
| Cold source: | Gel packs |
| Qualification: | AFNOR NF S99-700 (profiles a, c, d) |
Resources
Click on Initial Range to download brochure.
Click on Sofrigam advice for expert help.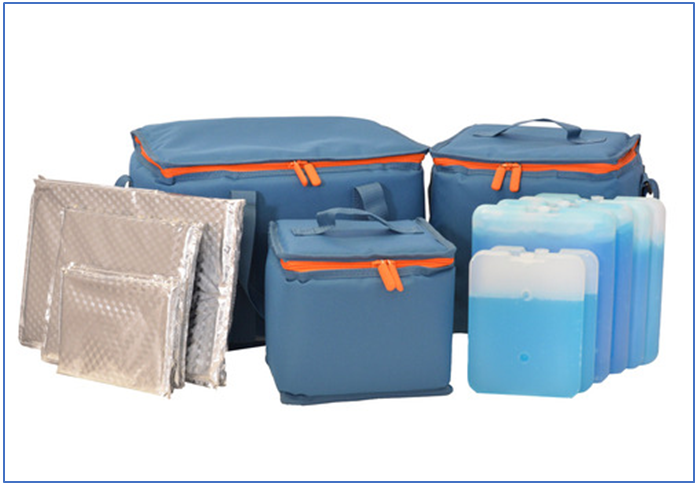 Initial Cooling Bags and Pouches come in a range of sizes and styles from 2L to 40L volume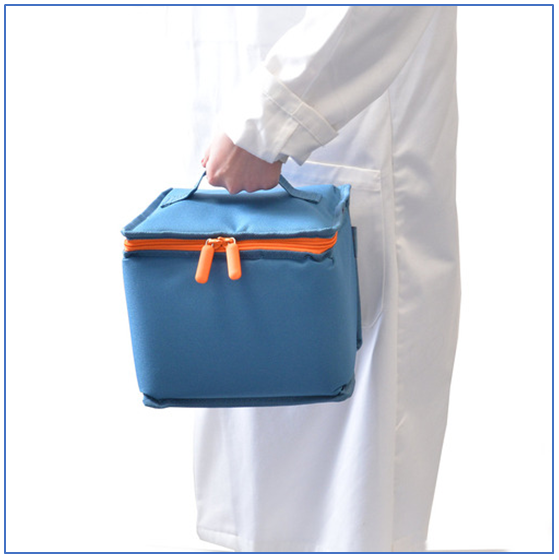 Initial Cooling bag is easy to use and features a lockable zip fastening