Contact Supplier
Contact Supplier
To get in touch with Sofrigam bringing new Rollaway cabinet solution to TCL 20 Dusseldorf, simply fill out the form below.
Sofrigam bringing new Rollaway cabinet solution to TCL 20 Dusseldorf
Rueil Malmaison, France: – Temperature-controlled logistics and pharmaceutical cold chain packaging specialist Sofrigam S.A. will again be a prominent presence at the 19th annual Temperature Controlled Logistics conference (TCL 20) in Dusseldorf with significant new offers in cold chain and cool chain storage, shipping and distribution solutions.
Star of the Sofrigam display on Stand 42 at the Crowne Plaza Dusseldorf – Neuss hotel will be the new active refrigerated Coldway Inside Technology container, a very durable cold chain that is fully self-contained and 100% green, with zero noise and carbon emissions and maintenance-free. The container will maintain pharma products at between 0 and +25°C for up to 24 hours, even in extreme conditions.
Elite Cubic solution
Sofrigam will also feature its Elite Cubic parcel shipper: a 168-hour duration reusable carton designed for ultra-temperature control combining vacuum insulated panels (VIP) and polyurethane insulation for stable temperature control over extended durations.
Robust and durable, Elite Cubic also offers maximum mechanical protection thanks to its unique SoVIP+ technology that resists bending, puncturing or loss of thermal performance due to an external shock.
It also offers high cost efficiency, being multi-reusable, fully washable and with all components replaceable. The design and format optimizes payload within external volume to reduce logistics costs and maximise environmental performance.
Key sponsor
Sofrigam is a key sponsor of the TCL conference and has a long relationship with the event, having attended every meeting over more than a decade.
The Sofrigam team for TCL Dusseldorf will again be led by Commercial Director Alain Schuerwegen, joined by Sales Manager Peter Buchanan. They will present insights into the detailed added values and benefits of the company's solutions.
"Sofrigam is a leading provider of temperature-controlled packaging for the pharmaceutical industry with an emphasis on minimizing total cost of ownership (TCO)," said Mr. Schuerwegen.
Environmental imperative
"We recognise that the constant need to ensure secure, cost-efficient and GDP-compliant pharma supply chain for life-sciences and medicines has been joined by further very important imperatives, to ensure traceability and minimize environmental impact," he noted.
"We have always paid particular attention to developing lightweight and durable temperature controlled solutions that optimize payload and now offer solutions that enhance sustainability and environmental performance," said Mr. Schuerwegen.
"We're particularly excited by our brand new Coldway Inside Technology that offers a zero emission self-contained active solution to make the cold chain transport of pharmaceutical products 100 per cent safe, economic and ecologically friendly," Alan Schuerwegen concluded.
About Sofrigam
With more than 40 years of experience, Sofrigam provide a comprehensive portfolio of innovative packaging and related solutions that allow pharmaceutical and other clients to optimize their temperature-controlled logistic chains.
From its French roots, Sofrigam has become a global company, operating in the USA, Canada, UK and across Europe, with manufacturing centers in North America and Europe.
Sofrigam manufactures a range of standard and made-to-measure thermal packaging products, including cartons, cases, bags and pouches that cover every step in the cool chain, from manufacturer to end-user.
It also offers customized services designed to achieve secure, cost effective and ecological cold chain logistics in shipping, storage and packaging.
Sofrigam Services accompany clients through every step of the logistics chain while prioritizing safety of goods and reducing costs. Advanced software and other solutions allow clients to audit their cold chains, monitor shipments, analyze logistics lanes, manage Inventory and optimize ordering.
Sofrigam can also deliver best Time to Market through thermal simulation equipment combined with its 'cut & glue' customization process that gives customers the ability to adapt any catalog product to its own needs with development time reduced to as little as 15 days.
About TCL 2020
The annual Temperature Controlled Logistics (TCL) conference is Europe's premier pharma supply chain forum, focused on extending the knowledge and expertise of pharma logistics leaders and professionals.
Previously held in the UK, the 19th annual TCL conference will be held in Dusseldorf, Germany. The four-day event opens January 27 at the Crowne Plaza Dusseldorf – Neuss hotel and is expected to attract more than 400 senior supply chain, logistics, storage, regulation and quality delegates from all over Europe.
The 2020 conference will feature some 60 expert speakers across 40 sessions, within three streams that focus on Process Implementation, Process Compliance and Quality Management and Process Transformation. The co located exhibition will feature more than 60 providers.
The event is organized by IQPC with further information at: https://www.pharmalogisticsiq.com/events-temperaturecontrolledlogistics/?mac=CCIQ_Events_Title_Listing
Resources
Click on Product catalog to download latest Sofrigam brochure.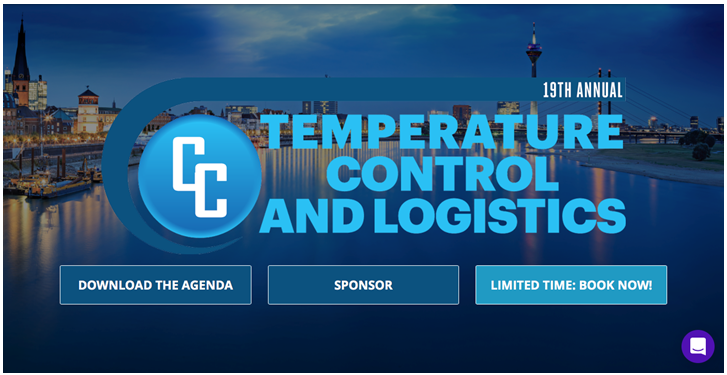 Sofrigam is a sponsor and leading exhibitor at TCL 2020 Dusseldorf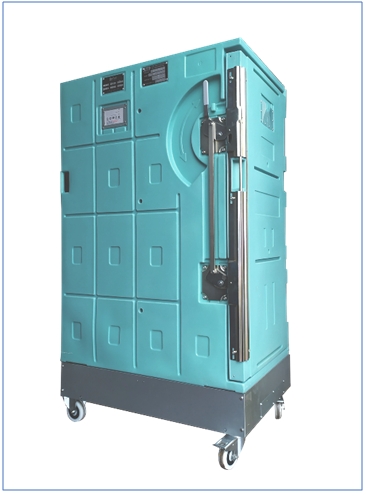 Sofrigam's new active refrigerated roll Coldway Inside Technology durable cold chain container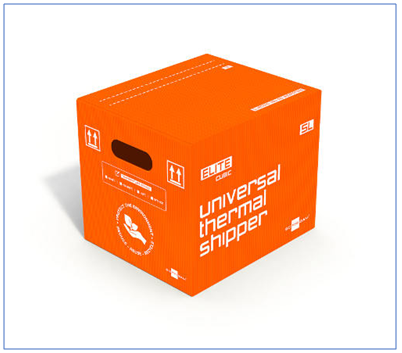 Elite Cubic parcel shipper: a 168-hour duration reusable shipping solution