---
SIRION Biotech Expands North American Presence by Opening New Site at Cambridge, MA.
---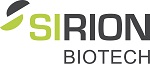 Press Release | SIRION Biotech GmbH
MARCH 01, 2019
Martinsried, Germany: – Leading Viral Vector technology specialist SIRION Biotech has significantly expanded its presence in North America with the opening of its new office in Massachusetts as part of the fast expanding Cambridge cluster for genetic and cell therapy research.
The new site will handle business development and liaison between SIRION and its growing number of American partners as part of SIRION's strategy to expand its profile in the USA.
Gene therapy center of excellence
SIRION formally announced the opening of its new premises at 125 Cambridge park Drive, Suite 301, Cambridge, MA, on February 1, preceded by a Bavarian-style reception and dinner, with guests representing the vibrant Cambridge gene therapy sector. The event also featured addresses from world renowned gene and cell therapy developers and viral vector experts stressing the importance of optimized viral vectors in making gene therapy a reality.
Gene therapy has seen strong clinical advancement, and SIRION is becoming a partner of choice in this growing sector. It recently joined forces with California-based Denali Therapeutics, a biopharmaceutical company developing a broad portfolio of product candidates for neurodegenerative diseases and has also entered collaborations with Orchard Therapeutics, as well as a major public company that is advancing the technology.
Essential viral vectors
Dieter Lingelbach, MD and Chief Operating Officer of SIRION Biotech, commented: "As transduction and manufacturing efficiencies are critical issues in gene therapy, SIRION's viral vectors are essential to the success of their partnering companies."
"Since two-thirds of SIRION's revenue already comes from US customers and partners, opening an office in a Life Science hub like Cambridge, Massachusetts further demonstrates our commitment to supporting existing customers and further expanding into the US market," Mr. Lingelbach added.
About SIRION Biotech
SIRION Biotech International is a wholly-owned subsidiary of SIRION Biotech GmbH providing custom engineering and manufacturing services of viral vectors for the life sciences industry.
Founded at Martinsried, near Munich, in 2007, SIRION Biotech has become Europe's leading commercial supplier of viral vectors used for genetic research, clinical target validation, gene therapy and vaccination studies. It is SIRION's mission to change the paradigm for viral vector supplies, with their ability to develop and supply all major viral vector types (adenovirus, lentivirus, AAV, etc.) within a matter of weeks at the concentration titers and quantities needed for preclinical human and animal testing.
Its unique focus on improving transduction efficiencies and safety make SIRION Biotech a valuable technology partner for gene and cell therapy trials. LentiBOOST™ transduction reagent is actively used to improve, among others, hematopoietic cell transductions in clinical trials. NextGen AAV capsid evolution projects aim to improve tissue targeting and immune escape of capsids to usher in a new generation of therapeutics for international gene therapy companies.
SIRION offerings include the transformational RNAiONE™ knockdown validation platform along with a full range of virus related services, ranging from particle production to virus driven cell modeling.
Media Contacts
Lisa DeScenza, Assistant Vice President, Integrated Communications
Tel: +1 978 395-5970
Email: ldescenza@lavoiehealthscience.com
OR
Dr. Franziska Ruf; Manager, Key Accounts Europe, SIRION Biotech GmbH
Tel: +49 89 700 961 9928
Email: ruf@sirion-biotech.de
Resources
Click on SIRION Biotech opens Cambridge MA offices for other information.
Click on SIRION to contact the company directly.
---
Supplier Information
Supplier: SIRION Biotech GmbH
Address: Am Klopferspitz 19, 82152 Martinsried, Germany
Tel: +49 89 700 961 99 9
Fax: +49 89 700 961 99 8
Website: http://www.sirion-biotech.com/
---