---
RPTEC/TERT1 immortalized renal proximal tubular epithelial cell line
---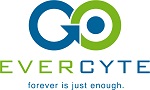 Products & Services | Evercyte GmbH
Overview
Evercyte has established protocols for the isolation, growth and characterization of human renal proximal tubular epithelial cell (RPTEC) lines isolated from kidney tissue biopsies. These RPTECs accurately model the in vivo situation.
Evercyte has also successfully established a continuously growing cells RPTEC line by overexpression of human telomerase (hTERT) alone, which is grown in an optimized culture medium.
The RPTEC/TERT1 cell lines product is the first and unique hTERT immortalized human renal proximal tubular epithelial cell line that expresses highly differentiated properties similar to the non-transduced normal human counterpart cells.
Description and Characteristics
RPTEC/TERT1 cell line was developed by overexpression of the catalytic subunit of human telomerase (hTERT) in normal renal proximal tubular epithelial cells. Cells are grown continuously over 70 population doublings without showing signs of growth retardation, whereas the parental cells senesced after having reached 24 population doublings. Despite unlimited growth capacity, the cells show expression of cell type specific markers and functions such as:
Typical epithelial, cobblestone morphology
Dome formation when grown to high cell density
Gamma glutamyl-transferase activity
Expression of Aminopetidase-N, E-cadherin
Response to parathyroid hormone (PHT) treatment by increased cAMP production
Characteristics
| | |
| --- | --- |
| Organism: | Homo sapiens (human) |
| Source: | Human kidney cortex |
| Cell type: | Proximal tubular epithelial cells |
| Morphology: | Epithelial-like |
| Growth: | Adherent |
| Biosafety level: | 1 |
Applications:
The RPTEC/TERT1 cell line shows typical transport functions, responds to hormones and expresses solitary cilia albeit being able to grow for more than 100 population doublings.
The model system can be used to study transport functions, including glucose, ion, AGE, or drug transport in the kidney and for testing new drugs for cytotoxicity as a model of kidney toxicity.
Thus, RPTEC/TERT1 cell line is especially useful for:
Studying transport functions, such as those connected with glucose, drugs, etc.,
Researching various kidney diseases and diabetes
Toxicology / carcinogenesis studies
Kidney carcinogenesis
Construction of bio artificial kidney tubule devices
Benefits
Although showing continuous growth, Evercyte's immortalized human somatic cell lines have maintained a primary-like normal, non-transformed phenotype. The cells express cell-type specific markers and functions and thus accurately represent the in vivo situation.
The RPTEC/TERT1 cell line delivers clearly identified for reserarchers that include:
Cell line shows markers and functions, including transport functions and response to hormones, of primary human RPTECs
No introduction or overexpression of viral oncogenes
Balance between growth and differentiation
First RPTEC cell line that has been immortalized by overexpression of hTERT alone
hTERT overexpression and cultivation in optimized culture medium
The corresponding normal counterpart cells are offered by Evercyte as well
Additionally, Evercyte also offers life-span extended / immortalized cell lines from other tissues and organs. Several strategies for immortalization have been established including ectopic expression of the catalytic subunit of human telomerase (hTERT) or introduction of viral oncogenes as well as cell cycle regulators such as cdk-4 and combinations. Evercyte guarantees for the described cell performance when adhering to the recommended culture conditions and handling procedures. Derivates (e.g. cDNA; mRNA, miRNAs, cell pellets) of Evercytecell lines are available upon request.
Licensing
Licence period for non-profit organizations 12 months/5 years, for profit organizations six months initially. During the first six months Evercyte offers comprehensive troubleshooting support.
Any commercial use of "Evercyte Material" or "Innovative Evercyte Material" over more than a six-month-initial license period is subject to a mutually agreed case-by-case defined commercial license by Evercyte.
Evercyte grants licenses for a period of 1-5years for cell lines where the cells are intended for research purposes only, and not for use in humans and for non-commercial use only.
Resources
Click on RPTEC/TERT1 immortalized renal proximal tubular epithelial cell line for more information.
Click on Evercyte to contact the company directly.
---
Supplier Information
Supplier: Evercyte GmbH
Address: Muthgasse 18, 1190 Vienna, Austria
Tel: +43 699 10 709 401
Website: http://www.evercyte.com
---