Contact Supplier
Contact Supplier
To get in touch with Rotronic AG, simply fill out the form below.
Rotronic RMS-based GxP risk assessment system
Measuring and monitoring specialist Rotronic offers risk assessment tools based on its Rotronic Monitoring System (RMS) that can help GxP regulated companies define their own tests or SOPs to help minimize their risks to maintain compliance.
The tools generate all necessary GxP risk assessment documentation in combination with various standard operating procedure (SOP) recommendations).
Additionally, RMS software and hardware capabilities have been enhanced to enable GXP compliance-friendly features such as auto-generated audit trails and alarm response tracking.
GxP documentation for risk assessment
In all GxP applications (GMP, GDP, etc.), system owners must implement specific risk management procedures for every application to ensure patient safety, product quality and data integrity.
This risk assessment must cover the complete process being certificated along with all measurement and monitoring applications, along with the tools used to ensure the system complies with the various regulations.
While system owners have a good understanding of their products and processes, measurement and monitoring suppliers have sound know-how about their products and services used in the system, and are thus in the best possible position to support system owners.
Rotronic's GxP documentation (in combination with various SOP recommendations) can be used to provide a risk assessment based on RMS capabilities to help regulated companies define their own tests or SOPs to help minimize their risks.
GxP-regulated applications
The 'life cycle approach' defined within the GAMP©5 standard states that 'regulated companies must continuously look for improvements that can potentially benefit their GxP regulated application'.
In practice, this means incorporating capture mechanisms and loops into the compliance procedure so that customer feedback and changing application requirements can be constantly incorporated.
Rotronic has incorporated these capabilities into latest iterations of the Rotronic Monitoring System, both through optimization of the Category 4 software as well as in the continuous expansion of the Category 1 hardware family.
This has resulted in cGxP-friendly features such as:
Additional digital measurement devices that offer complete audit trails for every single action carried out with the device.
Webcam control and capture integrated in the software to see in real time what happens when an alarm goes off.
Resources
Click on Products for more information on Rotronic measurement solutions.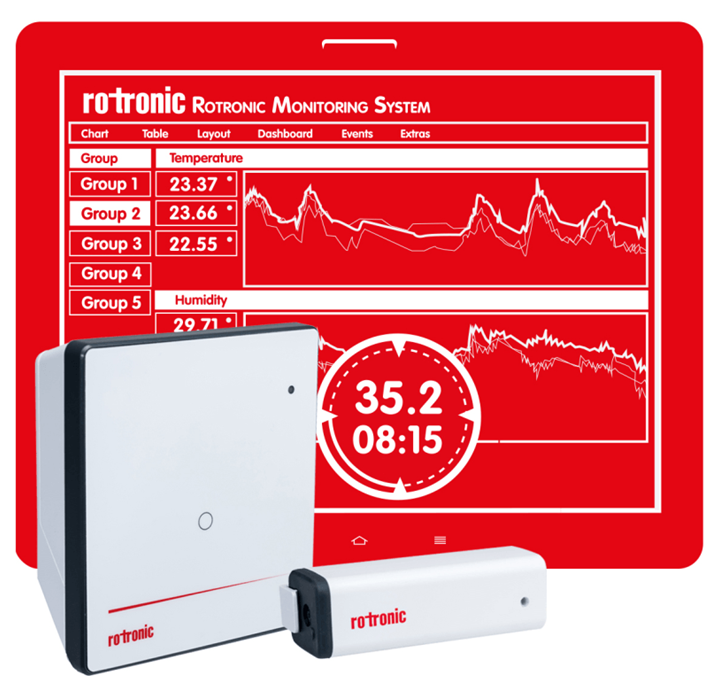 RMS environmental monitoring now includes GxP data capture capabilities and supporting risk assessment documentation