---
ProVector™: Protecting production cells from problematic transgene expression
---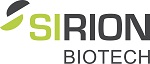 Products & Services | SIRION Biotech GmbH
Overview
SIRION Biotech has engineered ProVector™ as a new production cell to overcome problems caused by transgenic expression that can fatally compromise vector yield during virus production.
SIRION is using its new ProVector production technique to build Ad19 vaccination vectors whose properties can help elicit a strong and lasting immune response against target antigen.
Viral vector gene editing
Advanced viral vector technologies have become game changers for companies heavily invested in modern pharma R&DThese high-end gene editing tools form the bases for gene- and immunotherapy projects around the world and are predicted to play an crucial role in battles against a range of difficult to treat diseases, from HIV to Ebola.
In modern vaccination studies, viral vectors are predominantly used with the intention of presenting key antigens to the immune system by reprogramming the patient's own immune cells, so that the said antigens can express themselves directly.
While this technology has shown promising results in the past, several roadblocks can occur during development.
One such challenge is the unwanted expression of the antigen transgenes during production ("packaging") of the virus particles. This can seriously compromise the vector yield and in worst cases can spell the end of otherwise well designed vector strategies, simply because the vector yields are too low for commercial production.
ProVector advantages
In collaboration with Prof. Peter Holst at the University of Copenhagen, SIRION Biotech has now successfully engineered a new production cell to address this obstacle.
Actively suppressing transgene expression protects the new ProVector™ cells from side effects during vector amplification. This increases virus yields by several factors, to levels that are comparable to standard, non-toxic gene vector productions. Transgene suppression is exclusively restricted to the ProVector cell line, leaving overall expression unaffected in post-transduction.
SIRION now plans to use the ProVector production technique to build Ad19 vaccination vectors in alliance with commercial partners. The Ad19 stereotype possesses promising properties that help elicit a strong and lasting immune-response against chosen antigens.
Resources
Click on ProVector™: Protecting production cells from problematic transgene expression for other information.
Click on SIRION to contact the company directly.
---
Supplier Information
Supplier: SIRION Biotech GmbH
Address: Am Klopferspitz 19, 82152 Martinsried, Germany
Tel: +49 89 700 961 99 9
Fax: +49 89 700 961 99 8
Website: http://www.sirion-biotech.com/
---