---
Prolytic Bioanalysis services
---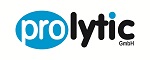 Products & Services | Prolytic GmbH
Overview
Prolytic GmbH (Prolytic) can bring a wide variety of sophisticated tools and techniques to bear on the challenges of bioanalysis, harnessing the power of the mass analytical chemistry techniques of liquid chromatography combined with mass spectrometry (LC-MS).
These tools, along with the physical separation capabilities of high performance liquid chromatography (HPLC), and ELISA assays can be applied to the disciplines of Method Development & Validation as well as to determining active substances in biological matrices.
Bioanalysis in Method Development and Validation
Method validation (MV), defined as the "process of demonstrating that analytical procedures are suitable for their intended use", is required by regulatory agencies at key stages of the drug approval process. Meanwhile, effective Method Development (MD) is required to make sure that laboratory resources are optimized to the chosen methods, so that these meet the objectives required at each stage of drug development.
Prolytic develops tailored methods for extraction and quantification of active substances in biological matrices that meet individual customer needs. Where necessary, the laboratory can also optimize pre-existing methods.
Validation of Prolytic's methods are normally based on current European Medicines Agency (EMA) or US Food & Drug Administration (FDA) guidelines. These validations are normally conducted to comply with FDA Good Laboratory Practice (GLP) guidelines. Again, where clients request, different procedures and standards can be followed.
Determination of Active Substances through Bioanalysis
Prolytic's bioanalysis tools and techniques are also highly effective in determining active substances in biological matrices.
Selection of instrumentation for the analysis is guided by the structure and physicochemical characteristics of the analyte to be examined, as well as the detection limits desired.
For quantifying small molecules, Prolytic can call on high performance liquid chromatography (HPLC), for excellent physical separation capabilities. This can be teamed with UV-Vis / ECD (electrochemical detection) or FD (fluorescence detection).
Liquid chromatography can also be used in conjunction with the mass analysis capabilities of mass spectrometry (MS), where necessary enhanced by ESI (electrospray-ionization) or APCI (atmospheric pressure chemical ionization) source options.
Coupled liquid chromatography and tandem mass spectrometry (LC-MS/MS) systems are highly useful in bioanalysis, with scope for advanced problem solving, particularly when it comes to quantifying very small molecules, concentrations, variations and identifying elusive substances.
Quantification of biological entities and concentrations
Prolytic is also equipped and experienced in undertaking quantification of a wide range of biological entities including proteins, antibodies, antigens, anti-drug antibodies (ADAs), biomarkers and biosimilars.
One of the primary tools in undertaking this work are enzyme-linked immunosorbent assay (ELISA) tests that use antibodies and fluorescence /luminescence color changes to identify substances. ELISA assays are also highly effective in determining enzyme activity.
Resources
Click on Prolytic Bioanalysis services for more information.
Click on Prolytic GmbH to contact the company directly.
---
Supplier Information
Supplier: Prolytic GmbH
Address: Alt Fechenheim 34, D-60437 Frankfurt am Main, Germany
Tel: +49 (0)69 4109 2534
Fax: +49 (0)69 4269 4784
Website: www.prolytic.de
---