---
PHOENIX group presenting integrated clinical trial solutions at Expopharm Düsseldorf
---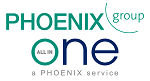 Press Release | PHOENIX group
SEPTEMBER 16, 2019
Mannheim, Germany: – Leading European integrated healthcare provider PHOENIX group will be a high profile presence at Europe's biggest pharmacist trade fair, September's Expopharm in Düsseldorf.
PHOENIX group will be returning to the event with a one-stop-shop solution for its clients and putting the focus for this event on its All-in-One Clinical Trial Supply Services.
PHOENIX All-in-One
Exhibiting from room 7a at the Congress Centre on the fairgrounds, the PHOENIX group team in Düsseldorf will be led by European Clinical Trial Supply Manager, Sandra Schomburg, Head of Marketing & Communications, Olaf Christiansen and Import / Export Manager, Iris Steinbrückner.
"We have unparalleled access to all kind of comparator drugs and an extensive clinical trial depot network across Europe. We are ready to also go the extra mile for our clients and make the difference in their clinical trials," said Sandra Schomburg.
Integrated portfolio
Olaf Christiansen added: "This event provides us with a superb platform for reaching out to pharmacy chains, pharma companies, clinical trial sourcing specialists and Clinical Research Organisations."
"We will be able to show them an integrated portfolio of offers including superior access to comparator drugs, flexibility, trust, high quality and competitive prices," he added.
About PHOENIX group
The PHOENIX group, headquartered in Mannheim, is a leading pharmaceutical trader in Europe. Active in 27 countries, the company offers unique geographical coverage throughout Europe, making a vital contribution to comprehensive healthcare with more than 37,000 employees. The PHOENIX group's vision is to be the best integrated healthcare provider – wherever it is active.
The PHOENIX group provides vital links between manufacturer and patient. Pharmaceutical manufacturers, pharmacies, doctors, hospitals, health insurance funds, and patients across Europe can benefit from its service offerings. In pharmaceutical wholesale, the PHOENIX group is active with 164 distribution centers in 27 countries and supplies pharmacies and medical institutions with drugs and other health products. Numerous other products and services for pharmacy customers complete the portfolio – from assistance in advising patients to modern goods management systems to pharmacy cooperation programmes. With around 13,500 member pharmacies, PHOENIX Pharmacy Partnership is the umbrella for a European network of 13 cooperation and partner programmes in 16 countries. Pharma Services provides services across the whole supply chain for the pharmaceutical industry.
The PHOENIX group already operates around 2,500 of its own pharmacies in 14 European countries, gaining profound knowledge of the pharmacy business. The group's approximately 18,500 pharmacy employees have around 140 million customer contacts each year, dispensing approximately 315 million drug packages to patients and advise them on issues concerning pharmaceuticals and general health.
Further information about the PHOENIX group: www.phoenix-all-in-one.eu.
About Expopharm 2019
Over 50 years, Expopharm has become established as Germany's leading event for pharmacists, offering an unparalleled wide view across the whole pharmacy market.
It provides a market place for important manufacturers to show their products and for visitors to experience latest offering sand solutions, along with a conference exploring relevant issues and emerging trends.
ExpoPharm 2019 is a four-day event opening 25th September at the Messe Düsseldorf showgrounds.
The event will be spread across 36,000 meters of floors space, featuring more than 500 exhibitors and some 60 featured speakers. It is expected to attract more than 25,000 visitors from across Europe.
The event is organised by Avoxa with further information at https://expopharm.de/
Media Contact
Olaf Christiansen, PHOENIX group
Tel: +49 621 8505 8217
Email: o.christiansen@phoenixgroup.eu
Resources
Click on PHOENIX at Expopharm 2019 for other information.
Click on PHOENIX group to contact the company directly.
Click on PHOENIX All-in-One for service information.
Click on Meet PHOENIX for further information on the group's events programme.
---
Supplier Information
Supplier: PHOENIX group
Address: Pfingstweidstraße 10-12, 68199 Mannheim, Germany
Tel: +49 621 8505-8217
Website: www.phoenix-all-in-one.eu
---