---
PHOENIX group partners with Canadian manufacturer Pharmascience
---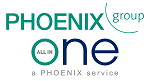 Press Release | PHOENIX group
OCTOBER 04, 2019
Mannheim, Germany: – Leading European integrated healthcare provider PHOENIX group has signed a new partnership agreement with leading Canadian manufacturer Pharmascience.
The agreement signed at PHOENIX group headquarters in Mannheim will give both partners opportunity to expand their markets and activities across Europe, with PHOENIX adding Pharmascience's generic and branded drugs to its All-in-One offers covering most of the EU.
Leading generic and branded drug manufacturer
Founded by two pharmacists in 1983, Pharmascience has grown rapidly to become one of Canada's leading drug manufacturers, now active in more than 60 countries worldwide.
The alliance with PHOENIX group will now give Pharmascience fast-track access to integrated pharmaceutical wholesale offers and healthcare logistics services covering 27 markets, including more than 2,500 own pharmacies and more than 13,500 cooperation pharmacies.
New opportunities
"This partnership opens new opportunities for both sides," commented Nemanja Jankovic, Head of Commercial Partnerships, PHOENIX group.
"We are happy to work closely together to give European patients access to Pharmascience's world-class branded and generic products," he added.
Pharmascience Chief Operating Officer, Jean-Guy Goulet, commented: "We are happy to partner with one of the biggest European healthcare providers to expand our activities in the important European markets."
About PHOENIX group
The PHOENIX group, headquartered in Mannheim, is a leading pharmaceutical trader in Europe. Active in 27 countries, the company offers unique geographical coverage throughout Europe, making a vital contribution to comprehensive healthcare with more than 36,000 employees. The PHOENIX group's vision is to be the best integrated healthcare provider – wherever it is active.
The PHOENIX group provides vital links between manufacturer and patient. Pharmaceutical manufacturers, pharmacies, doctors, hospitals, health insurance funds, and patients across Europe can benefit from its service offerings. In pharmaceutical wholesale, the PHOENIX group is active with 164 distribution centres in 27 countries and supplies pharmacies and medical institutions with drugs and other health products. Numerous other products and services for pharmacy customers complete the portfolio – from assistance in advising patients to modern goods management systems to pharmacy cooperation programmes. With around 13,500 member pharmacies, PHOENIX Pharmacy Partnership is the umbrella for a European network of 13 cooperation and partner programmes in 16 countries. Pharma Services provides services across the whole supply chain for the pharmaceutical industry.
The PHOENIX group already operates around 2,500 of its own pharmacies in 14 European countries, gaining profound knowledge of the pharmacy business. The group's approximately 18,500 pharmacy employees have around 140 million customer contacts each year, dispensing approximately 315 million drug packages to patients and advise them on issues concerning pharmaceuticals and general health.
Further information about the PHOENIX group: www.phoenix-all-in-one.eu.Further information about the PHOENIX group: www.phoenix-all-in-one.eu.
About Pharmascience
Pharmascience Inc. is a full-service privately owned pharmaceutical company with strong roots in Canada and a growing global reach with product distribution in over 60 countries.
Founded in 1983 by pharmacists Morris Goodman and Ted Wise and based in Montreal, Quebec, Pharmascience Inc. is now one of Canada's largest pharmaceutical employers, with 1,500 employees and ranked 56th among Canada's top 100 Research & Development (R&D) investors with over $43 million invested in 2018.
Pharmascience Inc. is the fourth largest manufacturer of over-the-counter generic drugs in Canada, offering a wide range of prescription generic, over-the-counter, and behind-the-counter products as well as FDA approved Canadian-made injectables. The company commercialises nearly 300 product families in 20 different dosage forms for over 2,000 products.
Further information at: https://www.pharmascience.com/canada/
Media Contact
Olaf Christiansen, PHOENIX group
Tel: +49 621 8505 8217
Email: o.christiansen@phoenixgroup.eu
Resources
Click on PHOENIX partners with Pharmascience for other information.
Click on PHOENIX group to contact the company directly.
Click on PHOENIX Annual Report 2018/19 to download recent results.
---
Supplier Information
Supplier: PHOENIX group
Address: Pfingstweidstraße 10-12, 68199 Mannheim, Germany
Tel: +49 621 8505-8217
Website: www.phoenix-all-in-one.eu
---