---
PHOENIX group joins forces with Farmexim for PHARM Connect Budapest
---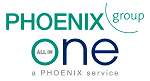 Press Release | PHOENIX group
MARCH 05, 2019
Mannheim, Germany: – Leading European integrated healthcare provider PHOENIX group, along with its new Romanian subsidiary Farmexim, will be high profile presences at the 2019 PHARM Connect Congress in Budapest.
The annual Budapest congress has become recognised as the foremost pharmaceutical and biotechnology business summit for Central and Eastern Europe and the CIS regions.
Stronger in Europe
PHOENIX group will be represented at the congress by its European Key Account Manager, Dr. Zoltan Kelemen and Andi Drăniceanu, Logistics Director at Farmexim.
"By entering Romania, PHOENIX group has significantly strengthened its presence and coverage in Europe. Joining forces with Farmexim was a strategic move that opened new opportunities for development in Romania, an important market in South-Central Europe," noted Andi Drăniceanu.
All-in-One advantages
PHOENIX and Farmexim will use the congress to jointly present advantages of the All-in-One logistics and service offering, providing tailor-made solutions for any specific individual client needs.
Dr. Kelemen commented: "As a leading healthcare provider in Europe, providing drugs and medical products to patients all over Europe, our customers and partners would expect PHOENIX group to be present in Budapest for this important congress."
Healthcare logistics partner
"Pharmaceutical wholesale is our core business but now we have added a reliable Healthcare Logistics offer that combines pre-wholesale logistics and related value-adding services delivered from more than 40 distribution centres in 23 countries," said Dr. Kelemen.
"We will be showing delegates in Budapest how PHOENIX group can be a valuable partner for pan-European distribution, with annual capacity of more than 330,000 pallets, full logistic services in all product groups, GDP compliant international transport solutions, business intelligence solutions based on modern and flexible reporting tools and value-adding services based on the requirements of our customers," he added.
"With our regional approaches we can offer international solutions all over Europe with our CEE Bridge network in Central and Eastern Europe, and now including Romania, with HUBs in Poland, Czech Republic and Serbia, Baltics, Nordics, Benelux and Balkans serving EU and non-EU countries alike," Dr. Kelemen concluded.
About PHOENIX group
The PHOENIX group, headquartered in Mannheim, is a leading pharmaceutical trader in Europe. Active in 27 countries, the company offers unique geographical coverage throughout Europe, making a vital contribution to comprehensive healthcare with more than 36,000 employees. The PHOENIX group's vision is to be the best integrated healthcare provider – wherever it is active.
The PHOENIX group considers itself to be a link between manufacturer and patient. Pharmaceutical manufacturers, pharmacies, doctors, hospitals, health insurance funds, and patients across Europe can benefit from our service offering. In pharmaceutical wholesale, the PHOENIX group is active with 164 distribution centers in 27 countries and supplies pharmacies and medical institutions with drugs and other health products. Numerous other products and services for pharmacy customers complete the portfolio – from assistance in advising patients to modern goods management systems to pharmacy cooperation programmes. With around 13,500 member pharmacies, PHOENIX Pharmacy Partnership is the umbrella for our European network of 13 cooperation and partner programmes in 16 countries. Pharma Services provides services across the whole supply chain for the pharmaceutical industry. The PHOENIX group already operates around 2,500 of its own pharmacies in 14 European countries, thereby having profound knowledge of the pharmacy business. Our approximately 18,500 pharmacy employees have around 140 million customer contacts each year. They dispense approximately 315 million drug packages to patients and advise them on issues concerning pharmaceuticals and general health.
Further information about the PHOENIX group | www.phoenixgroup.eu
About PHARM Connect Budapest
PHARM Connect Budapest is the largest and most important pharmaceutical and biotechnology business summit for Central Eastern Europe and the CIS region, attracting more than 500 attendees from some 20 countries.
The 9th annual PHARM Connect Congress is a two-day event opening on 12th March at the Budapest Congress Centre.
The congress caters for leading service providers of the pharmaceutical and biotechnology sector – covering a wide range of profiles from API's and contract manufacturing to logistics, cold chain storage and distribution.
More information at: http://www.pharmconnect.eu
Media Contact
Olaf Christiansen, Head of Marketing, PHOENIX group
Tel: +49 621 8505-8217
Email: o.christiansen@phoenixgroup.eu
Resources
Click on PHOENIX at PHARM Connect 2019 for other information.
Click on PHOENIX group to contact the company directly.
Click on Meet PHOENIX for further information on the group's events programme.
---
Supplier Information
Supplier: PHOENIX group
Address: Pfingstweidstraße 10-12, 68199 Mannheim, Germany
Tel: +49 621 8505-8217
Website: www.phoenix-all-in-one.eu
---