---
PHOENIX group highlights patient-centric concepts at NEXT Pharma Summit
---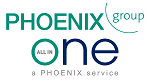 Press Release | PHOENIX group
MAY 20, 2019
Mannheim, Germany: – Leading European integrated healthcare provider and pharma wholesaler PHOENIX group was a high profile presence at this year's NEXT Pharma Summit in the ancient Croatian city of Dubrovnik.
An impressive roster of pharma industry speakers included PHOENIX group´s Corporate Pharma Services Head of Marketing, Olaf Christiansen.
Bringing stakeholders together
On day one of the conference (6th May 2019) Mr. Christiansen was one of the main contributors to Track 2 on Patient Care with his presentation on 'Bringing stakeholders together'. This provided insights and experiences drawn from Patient Centricity Programs at PHOENIX group, one of Europe´s biggest healthcare providers.
Mr. Christiansen showed how patient centric concepts were woven into the fabric of PHOENIX's All-in-One service program with its overall focus on providing a range of solutions in which all activities were designed around patient experience and individualisation.
Patient-centric strategy
He also explained how the patient centricity concept was now driving overall PHOENIX group's strategy across Europe, as exemplified by it being the main focus of discussion at its recent Healthcare Executive Forum.
The delivery of patient-centric services included PHOENIX adherence services, vaccination campaigns (including marketing services and healthcare education) and recent introduction of a new medication therapy management-App for oncology patients in Germany.
Adding value
"My goal at the NEXT summit was to show European healthcare leaders that there is a defined bottom line opportunity in patient centric solutions with PHOENIX group. Quite simply, if the patient gets more targeted and responsive care, that represents an added value for all parties, driving both better patient outcomes and increased sales.", said Olaf Christiansen.
Dr. Alexander Maier, PHOENIX group´s Corporate Pharma Services Head of Service Development was also present in Dubrovnik and both he and Mr. Christiansen engaged in productive discussions with representatives from the healthcare and pharma industries across Europe.
About PHOENIX group
The PHOENIX group, headquartered in Mannheim, is a leading pharmaceutical trader in Europe. Active in 27 countries, the company offers unique geographical coverage throughout Europe, making a vital contribution to comprehensive healthcare with more than 36,000 employees. The PHOENIX group's vision is to be the best integrated healthcare provider – wherever it is active.
The PHOENIX group considers itself to be a link between manufacturer and patient. Pharmaceutical manufacturers, pharmacies, doctors, hospitals, health insurance funds, and patients across Europe can benefit from our service offering. In pharmaceutical wholesale, the PHOENIX group is active with 164 distribution centers in 27 countries and supplies pharmacies and medical institutions with drugs and other health products. Numerous other products and services for pharmacy customers complete the portfolio – from assistance in advising patients to modern goods management systems to pharmacy cooperation programmes. With around 13,500 member pharmacies, PHOENIX Pharmacy Partnership is the umbrella for our European network of 13 cooperation and partner programmes in 16 countries. Pharma Services provides services across the whole supply chain for the pharmaceutical industry. The PHOENIX group already operates around 2,500 of its own pharmacies in 14 European countries, thereby having profound knowledge of the pharmacy business. Our approximately 18,500 pharmacy employees have around 140 million customer contacts each year. They dispense approximately 315 million drug packages to patients and advise them on issues concerning pharmaceuticals and general health.
Further information about the PHOENIX group | www.phoenix-all-in-one.eu.
About NEXT Pharma Summit 2019
The annual NEXT Pharma Summit focuses on pharma commercial and medical issues, gathering together pharma executives, global healthcare heads and solution vendors to ask a simple question: Where to NEXT?
The 2019 NEXT summit was a two-day event, opening 6 May at Dubrovnik's Hotel Valamar Lacroma, overlooking the Adriatic Sea. It featured three tracks on separate stages:
The summit attracted more than 300 delegates to hear more than 40 speakers, including keynotes from Davidek Herron, Teva's Head of Outbound Digital Channels, Europe & International Markets, Harout Semerjian, Ipsen's EVP & Chief Commercial Officer, Shwen Gwee, Head of Open Innovation at Novartis, Christopher Boone, Pfizer Vice President heading its Analytics Center of Excellence, Emmanuel Fombu, head of Global Commercial Strategy and Digital Innovation at Johnson & Johnson and Dr. Gabriel Morelli, Global Head of Commercial Excellence at Sandoz International.
The event is organised by Croatia-based a2 Tech, with further information at: https://nextpharmasummit.com.
Media Contact
Olaf Christiansen, Head of Marketing, PHOENIX group
Tel: +49 621 8505-8217
Email: o.christiansen@phoenixgroup.eu
Resources
Click on PHOENIX at NEXT Pharma 2019 for other information.
Click on PHOENIX group to contact the company directly.
Click on Meet PHOENIX for further information on the group's events programme.
Click on Patient Centricity Programs at Phoenix Group – Olaf Christiansen from Phoenix Group to view Video.
---
Supplier Information
Supplier: PHOENIX group
Address: Pfingstweidstraße 10-12, 68199 Mannheim, Germany
Tel: +49 621 8505-8217
Website: www.phoenix-all-in-one.eu
---