---
PHOENIX group highlights end-to-end solutions at PharmaTalk Berlin Summit
---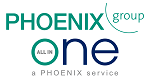 Press Release | PHOENIX group
MAY 30, 2019
Mannheim, Germany: – Leading European integrated healthcare provider PHOENIX group will underline its credentials as an integrated end-to-end healthcare solutions provider when it attends the upcoming PharmaTalk Pharmaceutical Manufacturing Excellence Summit in Berlin.
PHOENIX group will lead the list of exhibitors at the summit with a stand at Booth 1 at the Titanic Chaussee Berlin venue.
Patient-centricity concept
It will also contribute to the conference agenda, with a 30-minute workshop and presentation focusing on patient centricity, led by its Head of Marketing, Corporate Pharma Services & Sourcing, Olaf Christiansen.
The session will provide insights and experiences drawn from patient centricity programmes at PHOENIX group, one of Europe´s biggest healthcare providers, showing how patient-centric concepts are now woven into the fabric of PHOENIX group's All-in-One service programme. The overall focus lays on providing a range of solutions, including adherence services, vaccination campaigns, healthcare education and a new medication therapy management-app for oncology patients in which all activities were designed around patient experience and individualisation.
The strong PHOENIX group team in Berlin will also include Julia Hassfeld, Manager Marketing & Communication, Corporate Pharma Services & Sourcing, and Alexandra Schneider, Director Purchasing Supplier Management at PHOENIX Germany.
Integrated solutions provider
"We aim to show this high-caliber audience that PHOENIX group has moved way beyond our roots in wholesaling and logistics to become much more than a mere box mover," commented Mr. Christiansen
"With our All-in-One solution offering, we have become an integrated partner and solution provider for the healthcare industry, providing end-to-end solutions and patient-centric programmes across Europe," he explained.
All-in-One services
"PHOENIX group's All-in-One services provide tailor-made solutions for patients' individual needs with more targeted and responsive care creating added value for all parties, driving both better patient outcomes and increased sales," Mr. Christiansen added.
"Everyone in the pharmaceutical industry understands the increasing need to become truly patient-centric. With our patient programmes in 27 European countries and access to more than 16,000 pharmacies, PHOENIX group's current vision is to become the best integrated healthcare provider in Europe," Mr. Christiansen concluded.
About PHOENIX group
The PHOENIX group, headquartered in Mannheim, is a leading pharmaceutical trader in Europe. Active in 27 countries, the company offers unique geographical coverage throughout Europe, making a vital contribution to comprehensive healthcare with more than 36,000 employees. The PHOENIX group's vision is to be the best integrated healthcare provider – wherever it is active.
The PHOENIX group provides vital links between manufacturer and patient. Pharmaceutical manufacturers, pharmacies, doctors, hospitals, health insurance funds, and patients across Europe can benefit from its service offerings. In pharmaceutical wholesale, the PHOENIX group is active with 164 distribution centers in 27 countries and supplies pharmacies and medical institutions with drugs and other health products. Numerous other products and services for pharmacy customers complete the portfolio – from assistance in advising patients to modern goods management systems to pharmacy cooperation programmes. With around 13,500 member pharmacies, PHOENIX Pharmacy Partnership is the umbrella for a European network of 13 cooperation and partner programmes in 16 countries. Pharma Services provides services across the whole supply chain for the pharmaceutical industry.
The PHOENIX group already operates around 2,500 of its own pharmacies in 14 European countries, gaining profound knowledge of the pharmacy business. The group's approximately 18,500 pharmacy employees have around 140 million customer contacts each year, dispensing approximately 315 million drug packages to patients and advise them on issues concerning pharmaceuticals and general health.
Further information about the PHOENIX group: www.phoenix-all-in-one.eu.
About PharmaTalk 2019
The annual PharmaTalk summit on Pharmaceutical Manufacturing Excellence brings together some of the most influential senior executives across the world's pharma manufacturing community.
This closed-door is designed for C-Level senior executives to address strategic issues driving change and manufacturing excellence within the pharma and biotech industries through a series of keynote addresses, workshops, discussions and debates.
PharmTalk 2019 is a two-day event opening 4 June at the Titanic Chaussee Hotel on Berlin's Chausseestrasse.
The summit also enables industry leaders to engage with their peers in an intimate 'invitation only' networking environment.
The event is organised by Global Market Summits with further details at: https://pharmatalk.eu/ (login required).
Media Contact
Olaf Christiansen, Head of Marketing, PHOENIX group
Tel: +49 621 8505-8217
Email: o.christiansen@phoenixgroup.eu
Resources
Click on PHOENIX at PharmaTalk 2019 for other information.
Click on PHOENIX group to contact the company directly.
Click on Meet PHOENIX for further information on the group's events programme.
---
Supplier Information
Supplier: PHOENIX group
Address: Pfingstweidstraße 10-12, 68199 Mannheim, Germany
Tel: +49 621 8505-8217
Website: www.phoenix-all-in-one.eu
---