Contact Supplier
Contact Supplier
To get in touch with Pharmadule Morimatsu AB, simply fill out the form below.
Pharmadule Morimatsu showcasing modular process engineering at ISPE 2019
Nacka, Stockholm: – Pharmadule Morimatsu AB, the Swedish-based world-wide turnkey supplier specialist of modular construction, facility engineering and process equipment to the pharmaceutical, biotech, life sciences and other industries will once again be a high-profile presence at the ISPE annual meeting, this time in Las Vegas.
Pharmadule Morimatsu has attended every International Society for Pharmaceutical Engineering annual meeting for over a decade.
Modular expertise
The Pharmadule Morimatsu stand at Booth 508 at the Caesar's Palace expo zone will showcase its expertise in extreme modular process design and facilities and off-site construction for accelerated turnkey project delivery.
It is now accepting bookings for face-to-face meetings with its team in Las Vegas, who will be headed by the President of New Jersey-based Pharmadule Morimatsu, Inc., Lily Zhang and Vice President of Engineering, Hans Wallebring.
Innovation in new project delivery
The company's offer for 2019 includes an impressive portfolio of facility engineering, process equipment, skids and super skids, leading edge modular construction and delivery, regulatory compliance and other disciplines.
Pharmadule Morimatsu is also able to demonstrate global leadership in delivering innovative process equipment solutions including design and fabrication of vessels, bioreactors, heat exchangers, solution prep and CIP skids and assemblies along with modular project delivery.
Together, these strengths have helped Pharmadule win several landmark orders over the past few months.
About Pharmadule Morimatsu
Pharmadule Morimatsu designs and builds turnkey production facilities and process equipment's for the pharma – biopharma Industries and also for the FMCG area (Fast Moving Consumer Goods). Pharmadule services extend from conceptual design to IQOQ qualifications completion, offering a one-stop-shop suite of services that include: Front-End Design & Pre-Engineering, Detailed Design, Fabrication, Quality Assurance (QA) and Validation Management.
The company was founded in September 1986 by engineer Clas Wallenborg whose vision was to use the same basic modular design techniques and technology used to build specialized spaces for offshore oil platforms to be able to deliver 'ready-made' hygienic pharmaceutical production and laboratory facilities worldwide. These could be designed and fabricated centrally under hi-tech controlled conditions and transported to pharma sites all over the world for final assembly and erection.
Since then, Pharmadule has successfully delivered more than 70 production facilities worldwide for clients including Eli Lilly, Merck, Baxter, GlaxoSmithKline, Genentech, Pfizer, AstraZeneca, forging The Pharmadule Way as a way of offering unique value and reassurance to customers, with off-site construction and modular design concepts to provide very high predictability of on time, on budget delivery and consistent high quality, regardless of final location.
Since 2011, Pharmadule has been part of the Morimatsu Group of Japan, which specializes in process equipment, forming Pharmadule Morimatsu AB, headquartered in Stockholm, Sweden. The company also has a strong presence in Asia with engineering and manufacturing facilities in Shanghai, providing an enhanced service for clients in new markets.
About ISPE 2019
ISPE, the International Society for Pharmaceutical Engineering, is one of the world's largest not-for-profit associations, committed to the advancement of the efficiency of its members through exchange of ideas and practical experience. Founded in 1980, the Society now numbers more than 20,000 members in 90 countries.
The ISPE 2019 Annual Meeting is four-day event opening October 27 at the Caesar's Palace Hotel in Las Vegas, Nevada, followed by two days of training sessions. This signature event draws pharmaceutical and biopharmaceutical professionals at all levels of the industry from young professionals to the most senior executives in drug manufacturing, supply chain, devices equipment and services, and global regulatory agencies.
The 2019 Meeting will focus on modernization, globalization, and transformation in pharmaceutical science and manufacturing, featuring six education tracks along with more than 85 hours of targeted technical sessions, some 50 plenary and technical Sessions and an expo featuring more than 200 exhibitors.
The event is organized by ISPE with further information at: https://ispe.org/conferences/2019-annual-meeting-expo
Resources
Click on The Pharmadule Way to see video.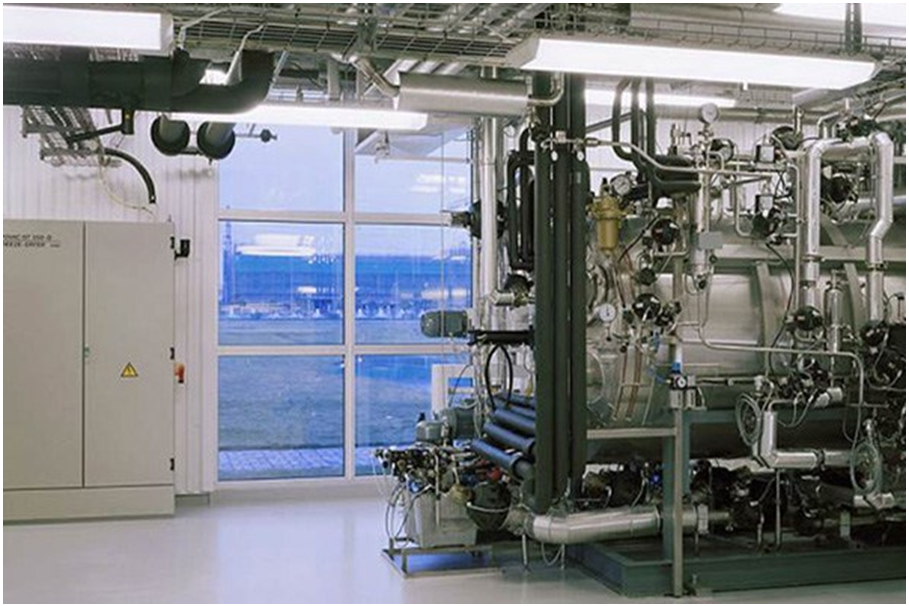 Pharmadule Morimatsu specialises in modular execution and fast track delivery of turnkey projects like this aseptic filling plant at Wuxi in China
View Articles by Pharmadule Morimatsu AB