Contact Supplier
Contact Supplier
To get in touch with Pharmadule Morimatsu AB, simply fill out the form below.
Pharmadule Morimatsu offers free entrance to INTERPHEX 2019
Nacka, Stockholm: – Pharmadule Morimatsu AB (Pharmadule), the Swedish-based supplier of turnkey pharmaceutical and biotech facilities, is returning to the prestige INTERPHEX expo in New York with a special offer to its customers.Exhibiting as its US-based subsidiary, Pharmadule Morimatsu Inc., the team is now accepting bookings for face-to-face meetings at INTERPHEX 2019 at its stand, Booth 2660 at New York City's Javits Center.
Pharmadule Morimatsu Inc is also offering customers and partners complimentary passes to the INTERPHEX exhibition and conference via its website (see Resources below).
Modular expertise
The Pharmadule stand will showcase its expertise in modular construction, facility engineering and process design.
Displays will highlight Pharmadule's impressive portfolio of recently completed facility engineering projects executed worldwide, demonstrating its ability to deliver 'right first time' buildings, CIP super skids and assemblies, including pressure vessels, bioreactors, heat exchangers, solution prep and other process modules.
These capabilities are based on modular design and assembly, off-site fabrication and pre-assembly, quality by design (QbD) methodology and in-depth expertise in regulatory compliance and other disciplines.
About Pharmadule Morimatsu
Pharmadule Morimatsu designs and builds turnkey production facilities and process equipment's for the pharma – biopharma Industries and also for the FMCG area (Fast Moving Consumer Goods). Pharmadule services extend from conceptual design to IQOQ qualifications completion, offering a one-stop-shop suite of services that include: Front-End Design & Pre-Engineering, Detailed Design, Fabrication, Quality Assurance (QA) and Validation Management.
The company was founded in September 1986 by engineer Clas Wallenborg whose vision was to use the same basic modular design techniques and technology used to build specialized spaces for offshore oil platforms to be able to deliver 'ready-made' hygienic pharmaceutical production and laboratory facilities worldwide. These could be designed and fabricated centrally under hi-tech controlled conditions and transported to pharma sites all over the world for final assembly and erection.
Since then, Pharmadule has successfully delivered more than 70 production facilities worldwide for clients including Eli Lilly, Merck, Baxter, GlaxoSmithKline, Genentech, Pfizer, AstraZeneca, forging The Pharmadule Way as a way of offering unique value and reassurance to customers, with off-site construction and modular design concepts to provide very high predictability of on time, on budget delivery and consistent high quality, regardless of final location.
Since 2011, Pharmadule has been part of the Morimatsu Group of Japan, which specializes in process equipment, forming Pharmadule Morimatsu AB, headquartered in Stockholm, Sweden. The company also has a strong presence in Asia with engineering and manufacturing facilities in Shanghai, providing an enhanced service for clients in new markets.
About INTERPHEX 2019
Over almost 40 years, America's International Pharmaceutical Expo (INTERPHEX or IPX) has become established as one of the world's leading single source events for biopharmaceutical and pharmaceutical manufacturing and processing solutions and technologies.
The 39th INTERPHEX Expo aims to showcase the full range of state-of-the-art solutions needed for cost-effective product development and manufacture, including equipment, accessories and technologies while offering networking and peer-to-peer sharing opportunities, presentations and interactive demonstrations.
INTERPHEX 2019 is a three-day event opening April 2, once again at the Javits Center in New York City. The event is sponsored by the Parenteral Drug Association (PDA).
IPX is organized by organized by Reed Exhibitions with more information at: http://www.interphex.com
Resources
Click on Free INTERPHEX entry to apply for complimentary passes.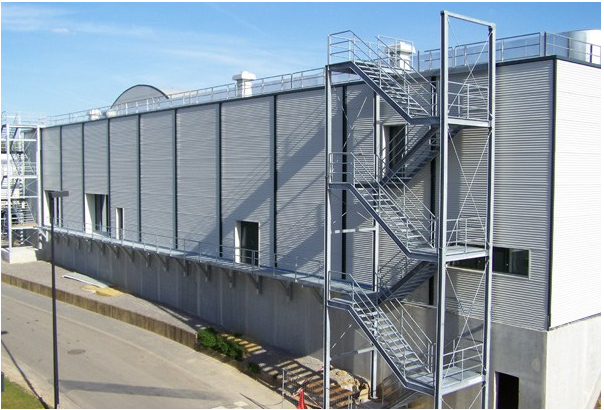 Since it was founded in 1986, Pharmadule Morimatsu has delivered more than 70 projects worldwide using its innovative modular design and engineering concepts
View Articles by Pharmadule Morimatsu AB