Contact Supplier
Contact Supplier
To get in touch with ZENATEK S.a.r.l, simply fill out the form below.
Leading pharma magazine focuses on Zenatek ZTS real-time tracking
Monte Carlo, Monaco: – The latest issue of the leading pharma business magazine World Pharmaceutical Frontiers features the revolutionary Zenatek Tracking System (ZTS) and its advanced capabilities to monitor and report on cool-chain consignments worldwide in real time.
The WorldPharma article 'Tracking solutions for monitoring pharma cargo' explains how ZTS, developed by international solutions provider Zenatek, can use advanced tools to keep a 24/7 protective watch over time and temperature- sensitive cargos, from loading to final destination.
ZTS, also featured in a recent edition of Pharma World magazine, is a comprehensive solution to eliminate risks of temperature excursions, damage or tampering during cold-chain shipments that can have potentially catastrophic consequences for quality and compliance.
Real time tracking technology
ZTS ensures that packages are delivered safely and on schedule respecting cold chain requirements. The system can determine and trace all shipment routes, sending immediate alerts if something unexpected happens to a package, for example, tampering with pallet or container seals or container impact/overturning.
Since Good Distribution Practice (GDP) guidelines specify end-to-end integrity of the cold chain in storage and shipping of temperature-sensitive pharma products, ZTS is designed to monitor continuously the temperature and the humidity inside shipping containers or at pallet.
Immediate alerts
At the beginning of the trip, the user sets the temperature and humidity thresholds in the Zenatek web application to start the continuous monitoring process. Any subsequent temperature/humidity excursions or anomalies will then be notified to user by email, together with location data.
This allows users to take immediate necessary measures such as contacting transport provider, alerting insurer or quality manager. The ZTS service similarly notifies by email when parameters are returned to specified levels, again with time and location data.
The system can also inform users when container doors are opened and provide geocoded proof-of-delivery information to the recipient to confirm shipment has reached destination with no security breaches en route.
At the end of the transportation, the system can also notify return of containers to the shipping company's yard, avoiding unjustified demurrages, while the device can be disposed, avoiding expensive and time-consuming recovery.
GPS tracking and global communication
The ZTS design was based on strict cost control in order to develop container tracking devices at an affordable price without compromising the efficacy of what is needed by the end user; tracking and monitoring. ZTS monitors containers and assets in transit around the world, providing real-time information on possible tampering, temperature variances and location using GPS/GSM.
The system's communication parameters, temperature and humidity can be remotely configured while shipments are in transit.
The battery life for a device sending one message a day is nine months. The number of daily reports can be altered according to the user's requirements.
Web-based portal
Through a multiple-mapping solution viewed on a web-based tracking portal, the position of the tracking device can be located within meters. Each unique user has access to the ZTS portal, enabling them to view the real-time location and progress.
The client may store documentation such as a packing list, bill of lading, and sanitary certificates in the web-based application. The information may be retrieved with a password from the client's agent at the destination.
ZTS enables identification of chokepoints in the supply chain – where cargo is likely to be misplaced at terminals or delayed. Therefore, it also allows users to reduce safety stocks, which are the inventories that exceed normal needs and are used as a buffer against shipment delays.
Real-time information on what is happening with shipments and a reliable alarm system to report adverse incidents gives users control over the situation, and enables effective and prompt reaction for damage control if necessary; such as reshipping.
About Zenatek
Zenatek is an evolutionary company that provides assistance and solutions from strategic planning to operations. It assists clients with customization of critical business developmental paths, including reviews of their organizational structure and optimization or re-engineering of related business processes, supported by Zenatek technological solutions, delivered via an international infrastructure of related managed services and operations.
Zenatek offers specific, well-researched and tested logistics solutions, such as the Zenatek Tracking System (ZTS) that provides clients with the ability to monitor shipments in real time during multimodal transport, worldwide.
Headquartered in Monte-Carlo, Principality of Monaco.
Resources
Click on ZTS to view video.
Click on WorldPharma to view original article.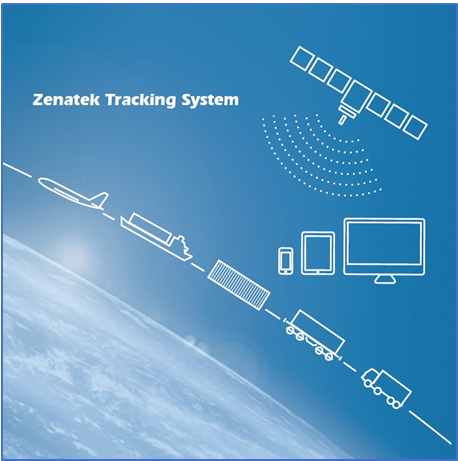 The Zenatek Tracking system is based on advanced GPS technology backed by IT infrastructure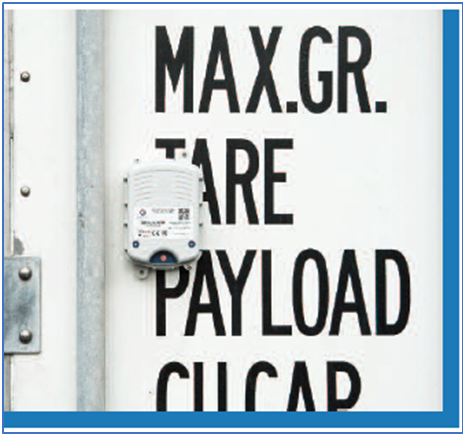 The ZTD tracking device can be attached to any metallic surface