Contact Supplier
Contact Supplier
To get in touch with HAPILA GmbH, simply fill out the form below.
HAPILA GMP Manufacture
HAPILA GmbH offers a complete cGMP manufacturing service for sophisticated drug substances that is based on its core capabilities of synthesis, purification and particle design.HAPILA can perform all necessary development works, including scale-up activities, to establish corresponding GMP manufacturing processes in its certified Good Manufacturing Practice compliant plants.
cGMP validation
Compliance validity is based on prior successful completion of process validation, cleaning validation and validation of analytical methods.
Substances synthesized, purified or manufactured via a physical shaping process, all under GMP conditions, are designated for the production of pharmaceuticals provided for clinical studies and market supply.
Step-by-step process
The implementation of a GMP process starts with literature and patent evaluation. Following successful feasibility tests, process development and evaluation (DoE and PAR studies) at laboratory stage, the development operations include the necessary regulatory activities to obtain early-stage data and information. Final milestones are the scale up activities to pilot and production scale as well as stability testing of the final substance and intermediates.
From the outset of the process, HAPILA development work focuses on the accumulation of knowledge in order to create a firm footing for the subsequent steps of value-creation and cGMP manufacture.
Active ingredient-specific GMP certificates issued by relevant competent official authorities are verified by regular official inspections.
Chemical synthesis
Following successful process validation, HAPILA synthesizes active pharmaceutical ingredients under GMP conditions; with these ingredients drugs for clinical studies and supply to the market can be manufactured.
The analytical services required are also provided by HAPILA in its own QC laboratories complemented by qualified commissioned laboratories used for particular analytical methods where necessary.
Release of cGMP pharmaceutical ingredients, as well as complete batch documentation including certificate of analysis (CoA) and certificate of conformity (CoC) are generated by HAPILA to ensure the customer receives all results from one source.
Successful chemical synthesis is based on three in-house strengths:
Technical Facilities: HAPILA possesses several GMP laboratories from 10L to 30L scale as well as a further two GMP-pilot plants for synthesizing active pharmaceutical ingredients (APIs) at 100L scale. All plants are qualified and suitable for handling highly potent active ingredients (HPAPIs). Spatial separation and separate ventilation of all labs and pilot plants allows HAPILA to perform different syntheses simultaneously, including isolation, drying and packaging, with corresponding black-grey-white zoning that is essential to fulfill GMP formalities. A flexible decentralized cooling/heating supply system can maintain a full working temperature range from -90°C to +220°C.
Analytics: HAPILA's qualified analytical equipment is available to perform identity tests and/or complete analyses of raw materials for incoming components inspection, in-process control, stability investigations as well as release analytics for intermediates and for pharmaceutical ingredients using the full range of analytical methods including HPLC (DAD), GC including Headspace-GC, TLC, IR, UV-VIS, Karl Fischer titration, optical rotation, refractive index, PSD by laser diffraction, loss on drying, sulphated ash / Loss on ignition, melting point, pH determination, conductivity, and heavy metals (Ph. Eur. 2.4.8). Release and stability analytics are performed with implemented monographed pharmacopoeia methods or according to ICH Q2 (R1) validated in-house methods.
Management of reference standard substances: HAPILA secures the entire management of reference substances required for fully certificated analytical methods. To isolate and purify reference substances, there is flash chromatography and preparative HPLC equipment available. Analytical assessment of standard substances can be carried out in-house or at partner laboratories specializing in further processes such as NMR, MS, XRPD and DSC.
Purification
In accordance with its milestone program, HAPILA offers in-house GMP provision in addition to complete development up to scale-up, with process transfer available to customer.
HAPIpur® Technology allows pharmaceutical ingredients to be obtained at a very high degree of product purity and extraordinarily high yield. Further benefits include:
Processes precisely planned using the HAPILA computer simulation model
All processes done on-site, ideal for HPAPIs
Safe reproducibility
Fully validated process, suitable for cGMP environment
Low thermic stress on product
Simple scale up / scale down of the process by the uniform plant concept from laboratory scale up to production scale
Full automation at any scale
Particle design
After the successful transfer of the process to the respective specially designed plants, which are ideally based on the principle of continuous process management and subsequent process validation, HAPILA can perform GMP processes for a reproducible production of the required particle structures in its controlled cleanrooms.
These processes, which can encompass several stages, will be realized up to the taking of samples and the isolation of the product as well as packaging under clean room conditions according to class D process.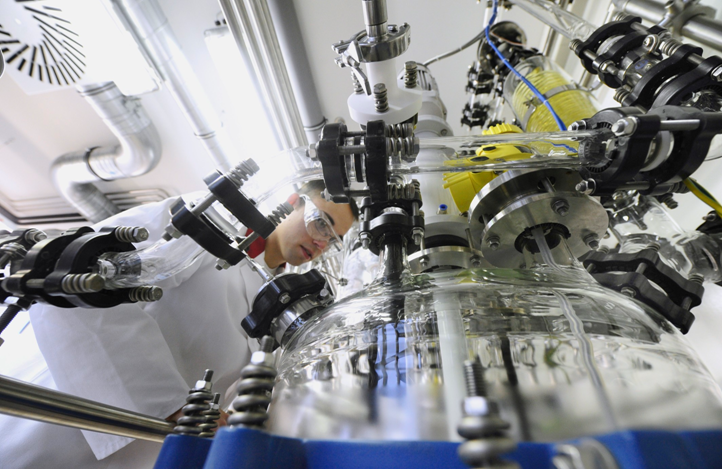 HAPILA GMP manufacture