---
First PHOENIX-Zentiva Partnership Meeting held in Prague
---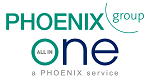 Press Release | PHOENIX group
FEBRUARY 06, 2019
Mannheim, Germany: – Leading European integrated healthcare provider and pharma wholesaler PHOENIX group and its new partner Zentiva have staged a Partnership Meeting in Prague.
The Partnership Meeting, involving more than 40 participants from 13 countries across Central and Eastern Europe was held over two days to discuss shared plans and activities. The partnership has already embarked on its first joint project in Hungary.
Shared European activities
The Prague meeting was intended to allow partners to learn more about the new Zentiva setup, joint European activities and discuss individual country plans for 2019.
The first projects to commence under the strategic partnership are being rolled out in certain Central & Eastern European (CEE) markets. The companies will also be working at a strategic partnership level on commercial opportunities to provide better access to Zentiva products for patients across the whole of Europe.
Hungarian project
The meeting was hosted by Nemanja Jankovic, Head of Partnerships at PHOENIX group, and Robert Storch, Trade & Revenue Head at Zentiva. They updated participants about both companies' plans and future collaboration projects.
The meeting was also briefed about progress of the PHOENIX and Zentiva teams working together in creating new jointly-provided services for Hungarian pharmacies.
On day two, all 13 country teams presented fully formed plans for the coming year to formally launch the PHOENIX-Zentiva European Partnership.
European partnership
"The friendly and trustful atmosphere at the meeting confirmed that Zentiva is the ideal partner of choice for PHOENIX, based on the company's history, broad portfolio and presence in many European markets," commented Nemanja Jankovic.
"The partnership between Zentiva and PHOENIX is a great match, not only because we are operating in the same industry, but also because Europe is OUR homeland," said Robert Storch for Zentiva.
About PHOENIX group
Further information about the PHOENIX group | www.phoenixgroup.eu
The PHOENIX group, headquartered in Mannheim, is a leading pharmaceutical trader in Europe. Active in 27 countries, the company offers unique geographical coverage throughout Europe, making a vital contribution to comprehensive healthcare with more than 36,000 employees. The PHOENIX group's vision is to be the best integrated healthcare provider – wherever it is active.
The PHOENIX group considers itself to be a link between manufacturer and patient. Pharmaceutical manufacturers, pharmacies, doctors, hospitals, health insurance funds, and patients across Europe can benefit from our service offering. In pharmaceutical wholesale, the PHOENIX group is active with 164 distribution centres in 27 countries and supplies pharmacies and medical institutions with drugs and other health products. Numerous other products and services for pharmacy customers complete the portfolio – from assistance in advising patients to modern goods management systems to pharmacy cooperation programmes. With around 13,500 member pharmacies, PHOENIX Pharmacy Partnership is the umbrella for our European network of 13 cooperation and partner programmes in 16 countries. Pharma Services provides services across the whole supply chain for the pharmaceutical industry. The PHOENIX group already operates around 2,500 of its own pharmacies in 14 European countries, thereby having profound knowledge of the pharmacy business. Our approximately 18,500 pharmacy employees have around 140 million customer contacts each year. They dispense approximately 315 million drug packages to patients and advise them on issues concerning pharmaceuticals and general health.
About Zentiva
About Zentiva | www.zentiva.com
At Zentiva we aspire that healthcare should be a right and not a privilege. More than ever, people need better access to healthcare. Today, the everyday solutions that we all depend on truly count as a vital foundation of healthy living.
Zentiva works for the people living in Europe. Standing side-by-side with healthcare professionals, pharmacists and Health System decision-makers, we have the same sense of social obligation to help lower costs and improve access to healthcare. With more than 2,500 people across Europe and 2 production sites in Prague and Bucharest we strive to be the champions of Generics and OTC medicines to better support people's daily healthcare needs.
Media Contact
Olaf Christiansen, Head of Marketing, PHOENIX group
Tel: +49 621 8505-8217
Email: o.christiansen@phoenixgroup.eu
Resources
Click on PHOENIX group holds Partnership Meeting with Zentiva for other information.
Click on PHOENIX group to contact the company directly.
Click on Prague Meeting to view the video from the event.
---
Supplier Information
Supplier: PHOENIX group
Address: Pfingstweidstraße 10-12, 68199 Mannheim, Germany
Tel: +49 621 8505-8217
Website: www.phoenix-all-in-one.eu
---