---
Evercyte posting novel hTERT immortalized human podocytes cell line modeling at WC10 Seattle
---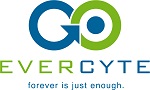 Press Release | Evercyte GmbH
AUGUST 07, 2017
Vienna, Austria: – Innovative biotech manufacturer Evercyte will show the importance of its hTERT immortalized human cell lines and cell based assay services as real alternatives to animal testing when it attends the Tenth World Congress, Alternatives and Animal Use in the Life Sciences (WC10) in Seattle, Washington, later this month.
Evercyte's Chief Scientific Officer, Johannes Grillari, will present data on its novel human podocyte cell line (PODO/TERT256), immortalized by reactivation of telomerase alone. These cells maintain primary podocyte characteristics and will serve as in vitro model for glomerular filtration, kidney toxicity and biology.
Poster contributions
Evercyte will make two poster contributions:
A novel hTERT immortalized human podocyte cell line modeling the glomerular filtration barrier
Long-term exposure of immortalized keratinocytes to arsenic induces EMT, impairs differentiation in organotypic skin models and mimics aspects of human skin derangements
It will also circulate a special conference newsletter presenting its services and products, with a conference-only 20% discount on all orders received at WC10 Seattle.
PODO/TERT256 breakthrough
"We will be presenting our hTERT immortalized human cell lines and assay services, with the PODO/TERT256 3D model of podocytes in combination with telomerized human microvascular endothelial cells now complementing our kidney cell line focus," said Evercyte's Chief Scientific Officer (CSO), Dr. Johannes Grillari.
"Since these provide viable and in many case s superior alternatives to animal testing, it accords very well with the 2017 congress them of 'The Three Rs in Action', focusing on replacement, reduction and refinement," Dr. Grillari commented.
"Moreover, we are demonstrating that hTERT immortalized human keratinocytes are a good model system to study arsenic induced human skin derangements," said Dr. Grillari.
About Evercyte
Evercyte GmbH, based in Vienna, manufactures a range of innovative cell-based products; including primary/normal cells; telomerase (hTERT) immortalized or life span extended cells and differentiated cells from immortalized or normal stem cells.
Recently, Evercyte has become a key player in the development of induced pluripotent stem (iPS) cells from human urine as a non-invasive source for generating cell material. The company also offers a range of cell-based assays, used in development of drug screening strategies and other applications. It also develops assays to individual specification to help customers reduce their time and spend on drug discovery and development.
Evercyte's Pharmacocellomics™ is also improving the predictability of substance efficiencies and side effects in the general population by systematically establishing and commercializing relevant cell type specific model systems from donors of different genetic backgrounds.
About WC10 Congress
The 10th World Congress on Alternatives and Animal Use in the Life Sciences (WC10) is themed "The Three Rs in Action." The conference will focus on the guiding principals of ethical animal testing: Replacement of animals in research where possible, Reduction via methods that enable researchers to use fewer animals and Refinement of methods to minimize potential pain and distress. WC10 will also cover innovations in approaches to ethics, animal welfare and public policy.
The 2017 World Congress is a five-day event opening August 20 at the Washington State Convention Center in Seattle, Washington, USA.
The World Congress is held every third year, with the previous 2014 event held in Prague, Czech Republic.
The event is organized by the Federation of American Societies for Experimental Biology (FASEB) with more information at: http://wc10seattle.org/2017/home.aspx
Media Contacts
Irene Redlinghofer, Business Development and Project Management, Evercyte GmbHTel: +43 699 107 09 401
Email: office@evercyte.com
Resources
Click on Evercyte brings novel HTERT human podocyte cell line modeling to WC10 Seattle for other information.
Click on Evercyte to contact the company directly.
---
Supplier Information
Supplier: Evercyte GmbH
Address: Muthgasse 18, 1190 Vienna, Austria
Tel: +43 699 10 709 401
Website: http://www.evercyte.com
---