---
Evercyte partners with Shay/Wright lab to broaden its collection of telomerase immortalized cell models
---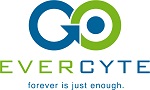 Press Release | Evercyte GmbH
DECEMBER 02, 2015
Vienna, Austria:- Evercyte, one of Europe's leading providers of cell-based products, is teaming up with the lab of Dr. Jerry W. Shay, Ph.D., and Dr. Woodring E. Wright, M.D., Ph.D., in the Department of Cell Biology, UT Southwestern Medical Center in Dallas, in order to provide access to a broad panel of highly differentiated, telomerase immortalized human cells, such as Human Bronchial Epithelial Cells (HBECs) or Human Colon Epithelial Cells (HCECs).
In 1998, the Shay/Wright lab pioneered the field of in vitro immortalization with the finding that reactivation of telomerase can induce immortalization without changing cell-type specific markers and functions. Since then the reputed group of scientists around Dr. Shay and Dr. Wright established a number of human cell lines that have been used to develop highly relevant in vitro models that resemble the in vivo situation. Dr. Shay stated "we have been sending these cell reagents to academic labs for years and feel having a company maintain and provide these going forward will ensure a wider distribution to the scientific community."
"With this move, Evercyte broadens its cell line collection and will be able to offer its customers previously unavailable cell lines, such as colon epithelial cells (HCECs), myogenic cells or bronchial epithelial cells (HBECs)" stated Dr. Regina Grillari, CTO and co-founder of Evercyte. "Moreover, isogenic cell lines overexpressing specific oncogenes will be offered. These cell lines are of interest to gain a deeper understanding of tumor development and can be used to develop novel therapeutic strategies to treat cancer" Dr. Grillari added. These novel cell lines will add fundamental value to Evercyte's growing collection of cells and cell panels.
Dr. Shay is Vice Chairman and Professor of Cell Biology at UT Southwestern and Associate Director for Education and Training for the Harold C. Simmons Comprehensive Cancer Center, and The Southland Financial Corporation Distinguished Chair in Geriatrics. Dr. Wright is Professor of Cell Biology and Internal Medicine, and The Southland Financial Corporation Distinguished Chair in Geriatrics.
About Evercyte
Evercyte GmbH, based in Vienna, manufactures a range of innovative cell-based products; including primary/normal cells; telomerase (hTERT) immortalized or life span extended cells and differentiated cells from immortalized or normal stem cells.
Recently, Evercyte has become a key player in the development of induced pluripotent stem (iPS) cells from human urine as a non-invasive source for generating cell material. The company also offers a range of cell-based assays, used in development of drug screening strategies and other applications. It also develops assays to individual specification to help customers reduce their time and spend on drug discovery and development.
Systematically establishing and commercializing relevant cell model systems from donors of different genetic backgrounds, Evercyte's Pharmacocellomics™ is also improving the predictability of substance efficiencies and side effects in the general population.
Media Contact
Eva Harreither, Head of BD, Evercyte GmbH
Tel: +43 1 47654 6231
Email: office@evercyte.com
Resources
Click on Evercyte partners with Shay/Wright lab to broaden its collection of telomerase immortalized cell models for other information.
Click on Evercyte to contact the company directly.
---
Supplier Information
Supplier: Evercyte GmbH
Address: Muthgasse 18, 1190 Vienna, Austria
Tel: +43 699 10 709 401
Website: http://www.evercyte.com
---