---
Evercyte discussing human podocytes in cell-based screening at ELRIG CBS 2017
---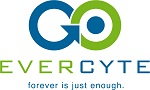 Press Release | Evercyte GmbH
MAY 09, 2017
Vienna, Austria: – Innovative biotech manufacturer Evercyte will attend the influential European Laboratory Research & Innovation Group (ELRIG) Cell Based Screening conference in Gothenburg, Sweden, later this month to discuss its latest insights on application of human telomerase immortalized cells to drug discovery.
Evercyte will be discussing a range of new capabilities based on its expertise in producing high quality cells that comply with Good Cell Culture Practice (GCCP) standards.
Range of capabilities
Evercyte's recently developed a human podocyte cell line immortalized by telomerase that provides an important kidney toxicology model to complement its existing successful proximal tubular cell line RPTEC/TERT1 for kidney toxicity studies in vitro.
It has also perfected human bronchial epithelial cells (HBEC3-KT) immortalized by telomerase that use well-differentiated cells as model systems to study lung disease / cancer and toxicology.
It is able to harness the availability of microRNAs in biofluids like blood, urine, etc., for use as liquid biopsy toxicology biomarkers.
Evercyte has applied gene editing of human primary like cells using CrispR/Cas9 and RPTEC/TERT1 cells as an example that can be extended to any gene deletion, gene or reporter insertion.
The Austrian laboratory has also developed the capability to generate induced pluripotent stem cells (iPSCs) from human urine in a fully non-invasive way, paving the way for a new service for generating customer tailored human immortalized cells differentiated though cell type, donor and gene editing.
Human telomerase impact
Dr. Johannes Grillari, Evercyte's Chief Scientific Officer, is affiliated to the conference as Associate Professor at University of Natural Resources and Life Sciences, Vienna (BOKU) and a world-recognized expert in cell and molecular biology.
"Human telomerase immortalized cells present the most robust and reproducible system for cell based screening and in-vitro toxicology due to unlimited cell supply," Dr. Johannes Grillari commented.
"Telomerase maintains the primary key functionalities of the cells, retaining high karyotypic stability. These cells are the only surrogates with primary cell characteristics that can be gene edited for functional studies and fast reporter gene assays using targeted insertion of genes by CrispR/Cas9. This enables orthogonal screenings in phenotypic drug screening or target screenings in isogenic human cell lines," he explained.
About Evercyte
Evercyte GmbH, based in Vienna, manufactures a range of innovative cell-based products; including primary/normal cells; telomerase (hTERT) immortalized or life span extended cells and differentiated cells from immortalized or normal stem cells.
Recently, Evercyte has become a key player in the development of induced pluripotent stem (iPS) cells from human urine as a non-invasive source for generating cell material. The company also offers a range of cell-based assays, used in development of drug screening strategies and other applications. It also develops assays to individual specification to help customers reduce their time and spend on drug discovery and development.
Evercyte's Pharmacocellomics™ is also improving the predictability of substance efficiencies and side effects in the general population by systematically establishing and commercializing relevant cell type specific model systems from donors of different genetic backgrounds.
About ELRIGCBS17
The European Laboratory Research & Innovation Group (ELRIG) is a UK-based not-for-profit organization serving the needs of the drug discovery and life science communities across Europe. Its Cell Based Screening conference is a biennial event that provides leading scientists from academia and industry for a forum to discuss latest developments in cell based screening in drug discovery.
The 2nd ELRIG Advances in Cell Based Screening in Drug Discovery meeting, ELRIGCBS17, is a two-day event opening May 10 at the AstraZeneca campus in Gothenburg, Sweden.
The program will include key topics such as advanced cell models, applied omics, assays/methods exploring mode of action, phenotypic screening, and target deconvolution.
The meeting is organized by ELRIG with more information at: https://elrig.org/elrigcbs17/
Media Contacts
Birgit Marckhgott, Project management and Business Development, Evercyte GmbH
Tel: +43 699 107 09 401
Email: birgit.marckhgott@evercyte.com
Resources
Click on Evercyte attending ELRIG CBS Conference for other information.
Click on Evercyte to contact the company directly.
---
Supplier Information
Supplier: Evercyte GmbH
Address: Muthgasse 18, 1190 Vienna, Austria
Tel: +43 699 10 709 401
Website: http://www.evercyte.com
---