---
Evercyte brings new human cell line development solutions to in vitro toxicology at ESTIV Berlin
---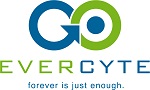 Press Release | Evercyte GmbH
OCTOBER 05, 2018
Vienna, Austria: – Innovative biotech manufacturer Evercyte is headed for the 20th International Congress on In Vitro Toxicology (ESTIV) in Berlin to contribute to its discussions on new approaches to in vitro toxicology methodologies and animal-free testing.
Evercyte, which also attended the previous ESTIV Congress, held in 2016 at Juan-les-Pins in France, will use the Berlin meeting to show the relevance to in vitro toxicology of its technologies and solutions. These include cell-based assay services, customer-tailored cell line development of cGCCP human cell lines and gene editing studies, along with human somatic telomerized cell lines from different tissues and donors and a range of cell panels and models for in vitro toxicology studies of different organ systems.
Human telomerase immortalized cells
"AT ESTIV 2018, we will be in discussions with a very influential peer group of academics and scientists in pharmaceutical, chemical and cosmetic industries, as well as researchers in universities and academic institutions and CRO scientists, all working in related fields of in vitro toxicology," commented Evercyte Chief Scientific Officer, Dr. Johannes Grillari, who will lead the company's presence at the Berlin congress.
"We will be aiming to show how human telomerase immortalized cells present the most robust and reproducible system for cell based assays and in vitro toxicology due to unlimited cell supply," Dr. Grillari explained.
"Primary key functionalities and genetic stability upon life span extension of the cells are maintained and not changed," Dr. Grillari emphasized.
Inserting CrispR/Cas9 genes
"These are the only primary cell surrogates that can be gene edited for functional studies, fast reporter gene assays, using targeted insertion of genes by CrispR/Cas9," he explained.
"Thus, orthogonal screenings in phenotypic drug screening or target screenings are possible in isogenic human cell lines, with functional in vitro studies for adverse outcome pathways (AOPs) also possible," added Dr. Grillari, who will be available throughout the congress at the companies booth in the exhibition area and for face-to-face meetings that can be booked in advance (see contact details).
About Evercyte
Evercyte GmbH, based in Vienna, manufactures a range of innovative cell-based products; telomerase (hTERT) immortalized or life span extended cells and differentiated cells from immortalized or normal stem cells.
Recently, Evercyte has become a key player in the development of induced pluripotent stem (iPS) cells from human urine as a non-invasive source for generating cell material. The company also offers a range of cell-based assays, used in development of drug screening strategies and other applications. It also develops assays to individual specification to help customers reduce their time and spend on drug discovery and development.
Evercyte's Pharmacocellomics™ is also improving the predictability of substance efficiencies and side effects in the general population by systematically establishing and commercializing relevant cell type specific model systems from donors of different genetic backgrounds.
About ESTIV 2018
The International Congress on In Vitro Toxicology (ESTIV) is a biennial event jointly staged by the European Society of Toxicology In Vitro (ESTIV), the German Toxicology Society (GT) and the Center for Alternatives to Animal Testing-Europe (CAAT-Europe).
The 20th International Congress (ESTIV 2018) is a four-day event opening October 15 at the Estrel Hotel in Berlin.
The general theme for the 2018 Congress is "New approach methodologies for in vitro toxicology applications", which will be reflected in eight thematic sessions that include oral and poster presentations. Congress proceedings will be published in the journal Toxicology In Vitro.
The program also consists of a number of special sessions, including a continuous poster session, student sessions and European project sessions. The Congress will be preceded by two complementary workshops and followed by a hands-on workshop on in vitro and in silico toxicology.
The event is organized by the European Society of Toxicology, with further information at: https://www.estiv2018.com.
Media Contacts
Irene Redlinghofer, Business Development and Project Management, Evercyte GmbH
Tel: +43 699 107 09 401
Email: office@evercyte.com
Resources
Click on Evercyte at ESTIV 2018 for other information.
Click on Evercyte to contact the company directly.
Click on Evercyte Product Catalog to download full details.
---
Supplier Information
Supplier: Evercyte GmbH
Address: Muthgasse 18, 1190 Vienna, Austria
Tel: +43 699 10 709 401
Website: http://www.evercyte.com
---