---
Evercyte brings new EV research focus to ESACT Copenhagen
---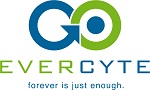 Press Release | Evercyte GmbH
APRIL 30, 2019
Vienna, Austria: – Innovative biotech manufacturer Evercyte will be a prominent contributor when it returns to the annual meeting of the European Society for Animal Cell Technology (ESACT), held from May 5 to 8, 2019 in Copenhagen, Denmark.
In line with the conference theme, "Cell culture technologies: bridging academia and industry to provide solutions for patients", Evercyte Chief Scientific Officer Dr. Johannes Grillari will outline the potential cross-talk between different cells and tissues by extracellular vesicles (EVs). This opens up exciting avenues for innovative therapeutic research.
EVs as Next-Gen Biopharmaceuticals
Dr. Grillari will co-chair with Scott Estes a special workshop 'EVs – the next generation complex biopharmaceuticals' during the final day of the conference (Auditorium 12, Sunday, May 5, 09:30-11:00) that will also feature contributions from Professor Ivan Wall of Aston University, UK (The basic biology of EVs and their isolation and processing), Dr. Bernd Giebel of University Hospital, Essen (EVs' therapeutic potential) and Dr. Samir El Andaloussi from Karolinska Institutet, Stockholm, highlighting the EV's potential as a drug delivery vehicles.
Dr. Grillari, a world-recognized expert in cell and molecular biology, commented: "We see a benefit for all experts in EV based biology and in animal cell culture technology to convene and discuss in order to boost and inspire the respective fields in the quest to produce, purify and finally bring EVs as novel biopharmaceuticals to the patients."
EV-related services
Evercyte Chief Scientific officer Dr. Johannes Grillari will also provide additional insights on Evercyte´s new research focus on EVs and its portfolio of associated services.
These include EV engineering, generating specific targeted EVs and recombinant EVs, characterization and production of EVs, establishment of novel hosts for EVs, generating customer-tailored human telomerized cells by cell type, donor and gene editing for EV production and individualized cell line development of human somatic telomerized cell lines and gene editing studies.
About Evercyte GmbH
Evercyte GmbH, based in Vienna, manufactures a range of innovative cell-based products; telomerase (hTERT) immortalized or life span extended cells and differentiated cells from immortalized or normal stem cells.
Evercyte has also become a key player in the development of induced pluripotent stem (iPS) cells from human urine as a non-invasive source for generating cell material. The company also offers a range of cell-based assays, used in development of drug screening strategies and other applications. It also develops assays to individual specification to help customers reduce their time and spend on drug discovery and development.
Evercyte's Pharmacocellomics™ is also improving the predictability of substance efficiencies and side effects in the general population by systematically establishing and commercializing relevant cell type specific model systems from donors of different genetic backgrounds.
Founded in 2011, the Vienna-based company successfully offers tools and the know-how necessary for the establishment of standardized high-throughput target identification and drug screening strategies, for toxicity studies, or for efficacy testing from statistically relevant numbers of donors. In addition, Evercyte now also focuses on using telomerized cells as cell factories. Further information at www.evercyte.com.
About ESACT 2019
The European Society for Animal Cell Technology (ESACT) as an organization that promotes the communication of knowledge and experience between scientists and engineers whose work has a direct or indirect bearing on cell culture biotechnology and the products derived from it.
ESACT actively encourages interactions between academia, governmental and policy making agencies, and the manufacturing and service industries, such as the international Good Cell Culture Practice (GCCP) Guidance Document.
The 26th ESACT annual meeting is a two-day event opening May 5, 2019 at the Bella Center in Copenhagen. Themed "Cell culture technologies: bridging academia and industry to provide solutions for patients", the conference will feature numerous scientific presentations, engaging and interactive poster sessions, and a social programme designed to promote interactions and networking, along with pre-meeting satellite events.
The event is organized by ESACT with further information at: http://www.esact2019.com/.
Media Contacts
Elisabeth Schraml, Project Management & Business Development, Evercyte GmbH
Tel: +43 699 10 709 401
Email: office@evercyte.com
Resources
Click on Evercyte at ESACT 2019 for other information.
Click on Evercyte to contact the company directly.
Click on Evercyte Extracellular vesicles for more information.
---
Supplier Information
Supplier: Evercyte GmbH
Address: Muthgasse 18, 1190 Vienna, Austria
Tel: +43 699 10 709 401
Website: http://www.evercyte.com
---