Contact Supplier
Contact Supplier
To get in touch with Evercyte GmbH, simply fill out the form below.
Evercyte brings new EV research focus to BIO 2019 Philadelphia
Vienna, Austria: – Innovative biotech manufacturer Evercyte will be a prominent presence at the upcoming 26th BIO International Convention in Philadelphia.
At BIO International 2019, Evercyte will be featuring an expanded range of services based on its expertise in human telomerase immortalized cells and its abilities to produce high quality cells that comply with Good Cell Culture Practice (GCCP) standards. These include preclinical testing assets, assay and cell line development, iPSC generation, EV & protein production, telomerized cell lines.
Next-Gen EV biopharmaceuticals
Evercyte's conversations will also stress the potential for extracellular vesicles (EVs) to open up cross-talk between different cells and tissues, creating exciting new avenues for innovative therapeutic research and next-gen biopharma drug delivery vehicles.
Evercyte´s new research focus on EVs and its portfolio of associated services includes EV engineering, generating specific targeted EVs and recombinant EVs, characterization and production of EVs, establishment of novel hosts for EV production, generating customer-tailored human telomerized cells by cell type, donor and gene editing for EV production and individualized cell line development of human somatic telomerized cell lines and gene editing studies.
International partnering
The Evercyte team at Bio 2019 will be led by its CEO Otto Kanzler will focus on networking a partnering meeting with potential customers and collaborators, using the convention's advanced BIO One-on-One partnering™ online system.
"We are delighted to be returning to BIO International with its influential and expert audience base and its unparalleled networking opportunities," commented Mr. Kanzler.
Along with potential customers in pharma and biotech industries and research companies, Evercyte will join in conversations with its strategic partners; TAmiRNA GmbH, Phoenestra GmbH, Remute Bio GmbH and P4T.
About Evercyte GmbH
Evercyte GmbH, based in Vienna, manufactures a range of innovative cell-based products; telomerase (hTERT) immortalized or life span extended cells and differentiated cells from immortalized or normal stem cells.
Evercyte has also become a key player in the development of induced pluripotent stem (iPS) cells from human urine as a non-invasive source for generating cell material. The company also offers a range of cell-based assays, used in development of drug screening strategies and other applications. It also develops assays to individual specification to help customers reduce their time and spend on drug discovery and development.
Evercyte's Pharmacocellomics™ is also improving the predictability of substance efficiencies and side effects in the general population by systematically establishing and commercializing relevant cell type specific model systems from donors of different genetic backgrounds.
Founded in 2011, the Vienna-based company successfully offers tools and the know-how necessary for the establishment of standardized high-throughput target identification and drug screening strategies, for toxicity studies, or for efficacy testing from statistically relevant numbers of donors. In addition, Evercyte now also focuses on using telomerized cells as cell factories. Further information at http://www.evercyte.com.
About BIO International 2019
The 26th Anniversary BIO International Convention (BIO 2019) provides a week of intensive networking for biotechnology and pharma leaders to discover new opportunities and promising partnerships. It attracts more than 16,000 delegates involved in a wide spectrum of life science and application areas including drug discovery, biomanufacturing, genomics, biofuels, nanotechnology and cell therapy.
BIO International 2019 moves to Philadelphia PA as a four -day event opening June 3 at the Pennsylvania Convention Center. The convention will feature more than 47,000 face-to-face meetings for some 7,000 companies organised using the proprietary BIO One-on-One partnering™ system, as well as hundreds of individual company presentations, a program of world-renowned keynote speakers and some 20 Session Tracks.
A co-located trade show will feature more than 1,800 exhibitors from fields ranging from digital health and diagnostics to bioprocesses.
The event is organized by the Washington DC-based Biotechnology Innovation Organization with more information at: https://convention.bio.org/.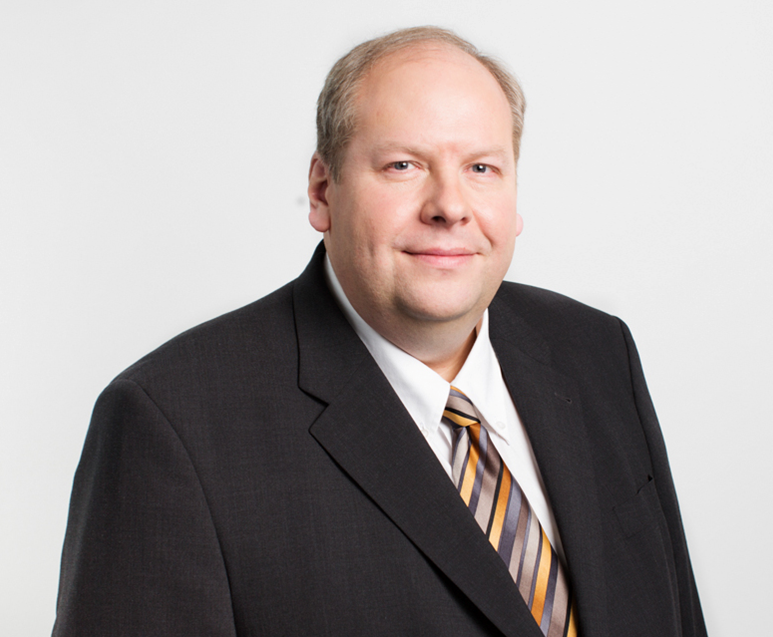 Dr. Otto Kanzler, Chief Executive Officer, Evercyte GmbH