---
Evercyte bringing latest cell-based advances at BIO-Europe
---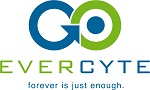 Press Release | Evercyte GmbH
OCTOBER 30, 2015
Vienna, Austria: – Innovative biotech manufacturer Evercyte will be returning to Europe's key pharma partnering event, BIO-Europe with latest details of its cell-based products and services.
Evercyte's Chief Technology Officer and co-founder, Regina Grillari, will lead the team in Munich, along with Head of Biological Division, Eva Harreither.
ADMET and hTERT advances
Dr. Grillari's team has made significant recent advances in broadening the catalogue of cell derived products and services to support its partners involved in ADMET analysis of absorption, distribution, metabolism, and excretion disposition of substances, along with their toxicity.
"We're really looking forward to using the EBD partneringONE network to reach out to prospective customers and partners," said Dr. Grillari.
"We have a great deal to discuss and offer, ranging from our established and novel cell lines of various tissues such as kidney (RPTEC/TERT1), skin (HDF/TERT1, NHEK/SVTER3-5), lung (hBEC3-KT) or muscle (LHCN-M2) that create breakthrough opportunities in various areas of drug discovery and the preclinical in vitro studies (ADME/T)" Dr. Grillari added.
B-different IPS
Late last year, Evercyte announced it had made significant breakthroughs in the development of 'B-different' human patient-specific B-cells from urine-derived induced pluripotent stem cells (IPS).
Its joint development project with the Children's Cancer Research Institute in Vienna has provided a platform to advance the science of generating B-cells for basic research and personalized cell based therapies.
About Evercyte
Evercyte GmbH, based in Vienna, manufactures a range of innovative cell-based products; including primary/normal cells; telomerase (hTERT) immortalized or life span extended cells and differentiated cells from immortalized or normal stem cells.
Recently, Evercyte has become a key player in the development of induced pluripotent stem (iPS) cells from human urine as a non-invasive source for generating cell material. The company also offers a range of cell-based assays, used in development of drug screening strategies and other applications. It also develops assays to individual specification to help customers reduce their time and spend on drug discovery and development.
Systematically establishing and commercializing relevant cell model systems from donors of different genetic backgrounds, Evercyte's Pharmacocellomics™ is also improving the predictability of substance efficiencies and side effects in the general population.
About BIO-Europe 2015
The BIO-Europe® Conference is the flagship conference for EBD Group, providing life science companies with high caliber knowledge sharing and partnering opportunities.
BIO-Europe 2015 event is a three-day event opening November 2 at Munich's ICM international conference center.
BIO-Europe has formed the launchpad for many highly successful business partnerships, drawing delegates from all parts of the biotechnology value chain to identify, engage and enter into strategic relationships.
This year´s BIO-Europe partnering event will again draw over 3,000 industry attendees from nearly 60 countries, representing more than 1,800 companies for three days of high level networking.
Partnering at BIO-Europe 2015 is powered by EBD Group's partnering ONE®, the industry's most advanced networking system, which enables participants to efficiently mine a large pool of potential partners, and identify and pre-arrange private one-to-one meetings with multiple company targets.
More information at: http://www.ebdgroup.com/bioeurope/index.php
Media Contact
Eva Harreither, Evercyte GmbH
Tel: +43-1-47654-6231
Email: office@evercyte.com
Resources
Click on Evercyte bringing latest cell-based advances at BIO-Europe for other information.
Click on Evercyte to contact the company directly.
---
Supplier Information
Supplier: Evercyte GmbH
Address: Muthgasse 18, 1190 Vienna, Austria
Tel: +43 699 10 709 401
Website: http://www.evercyte.com
---