Contact Supplier
Contact Supplier
To get in touch with EnviroChemie GmbH, simply fill out the form below.
EnviroChemie establishes new North African subsidiary
Rossdorf, Germany: –Advanced environmental and plant engineering specialist EnviroChemie GmbH has established a new sales office in Morocco to increase its presence for industrial customers across the Maghreb region.
In mid February, the water and wastewater treatment leader established its EnviroChemie Maghreb S.A.R.L subsidiary at Kenitra, north of Rabat in Morocco.
Direct access
The new subsidiary will be led by Dr. Jörg Krause, MD of EnviroChemie GmbH, and Ahmed Rassam, who has already been looking after North African customers for several years from the EnviroChemie head office in Rossdorf, Germany.
EnviroChemie can now offer customers in the Maghreb countries more direct access to its entire product range for plant engineering, servicing and water chemicals for industrial water and wastewater treatment.
High demand
For more than a decade, EnviroChemie has been supplying selected North African industries, including dairy, brewing, meat and fish processing and waste disposal with its high-quality modular and pres-assembled 'Made in Germany' technology " for water and wastewater treatment. Customers include local businesses as well as global corporations.
"There is a particularly high demand in the Maghreb for plant solutions and services used for recycling water and resources. These include, for example, Biomar biological wastewater and sludge treatment plants, which are used to produce biogas and reduce disposal costs," said Dr. Jörg Krause.
About EnviroChemie
EnviroChemie GmbH has established a reputation for reliable and innovative technology for water and wastewater treatment, specializing in developing and implementing customized solutions for customers in the pharmaceutical industry and life sciences.
This ISO-9001 certified engineering company was founded in 1976 and offers a holistic range of "Made in Germany" branded products and services based on chemical-physical, biological and membrane filtration processes, whose pedigree relies on its long list of research achievements and patents.
EnviroChemie adopts a partnership approach in which client specialized needs and characteristics form the basis for individual design, planning, engineering, building and commissioning of pharmaceutical wastewater treatment plants.
With more than 30,000 plants sold worldwide, EnviroChemie can apply unrivalled experience to continuous development of innovative and reliable industrial water and wastewater technologies.
EnviroChemie specializes in supporting customers in projects, where effluents must be specifically treated in order to:
Remove hazardous substances from wastewater (e.g. advanced oxidation processes)
Inactivate streams containing biologically active ingredients (e.g. vaccines, antigens, etc.) by means of thermal sterilization technology
Eliminate pharmaceuticals implementing advanced oxidation processes (e.g. ozonation)
Generate green energy (biogas) from digested organic matter (COD) implementing anaerobic treatment technology (e.g. at insulin production facilities)
EnviroChemie products are developed and supplied from three sites in Germany and Switzerland and the company operates 23 sales and service offices worldwide.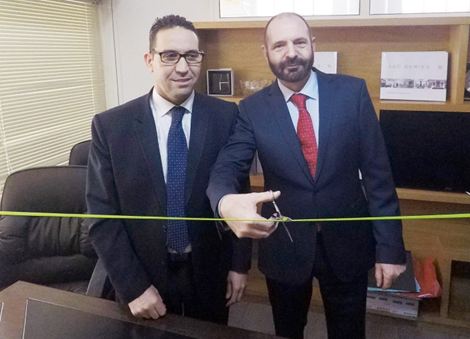 Ahmed Rassam (left) and Dr. Jörg Krause open the new EnviroChemie Maghreb S.A.R.L. business premises in Kenitra, Morocco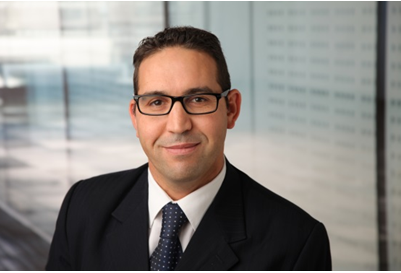 Ahmed Rassan