---
Distributor of Pharmaceutical Products – Farmexim Romania, a PHOENIX company
---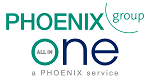 Video | PHOENIX group
Farmexim is the first import and distribution company of pharmaceutical products from the Romanian market that was founded in Bucharest in 1990.
Currently, Farmexim is of the largest distributors of pharmaceutical products in Romania; in 2017, it registered a turnover of over 1.96 billion lei. Farmexim ensures the national provision of pharmaceutical products for a number of more than 4.100 customers – open-circuit and hospital pharmacies, drugstores, health stores and drugs warehouses.
Having a rich history in a market that has changed many times along the years, Farmexim has remained a constant not only for the pharmaceutical field, but for the entire Romanian economical scenery as a powerful group of well-known companies like HelpNet.
To learn more about Farmexim Romania, a PHOENIX company, please click on the video below:
Resources
Click on Distributor of Pharmaceutical Products – Farmexim Romania, a PHOENIX company for other information.
Click on Farmexim Romania for more information.
Click on PHOENIX group to contact the company directly.
---
Supplier Information
Supplier: PHOENIX group
Address: Pfingstweidstraße 10-12, 68199 Mannheim, Germany
Tel: +49 621 8505-8217
Website: www.phoenix-all-in-one.eu
---