---
"Digital Healthcare: Are You Ready to Connect?" Educational Webinar hosted by Aptar Pharma
---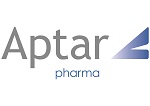 Press Release | Aptar Pharma
FEBRUARY 15, 2018
Crystal Lake, Illinois: – On February 22, 2018, Aptar Pharma will host a live educational webinar on the benefits of connected drug delivery devices, with a particular focus on improving patient regimen compliance.
This free interactive webinar is primarily aimed at R&D Managers and Engineers, Brand Marketing Managers, and Device and Packaging Engineers, as well as Product Managers within Pharma companies.
Entitled 'Digital Healthcare: Are you ready to connect?', the webinar will be hosted by Sai Shankar, Aptar Pharma's Director, Global Business Development – Connected Devices at Aptar Pharma. He will offer insight into the benefits that connected health devices can bring to the whole healthcare ecosystem, such as better patient adherence and health outcomes.
Key topics that will be covered include:
How to select an intuitive drug delivery system to enable greater patient compliance
How to successfully improve patient health outcomes through connected health technology
How connected devices benefit each part of the supply chain
How connected devices meet regulatory requirements
About Aptar Pharma
Aptar Pharma is part of AptarGroup, Inc., a leading global supplier of a broad range of innovative dispensing and sealing solutions for the beauty, personal care, home care, prescription drug, consumer health care, injectables, food and beverage markets. AptarGroup is headquartered in Crystal Lake, Illinois, with manufacturing facilities in North America, Europe, Asia and South America.
For more information, visit: www.aptar.com/pharma
'Digital Healthcare: Are you ready to connect?' takes place at 15.00 GMT on February 22, 2018. Register now by visiting: http://bit.ly/2ASe6Kb
Resources
Click on "Digital Healthcare: Are You Ready to Connect?" for other information.
Click on Aptar Pharma to contact the company directly.
Click to Register for the webinar.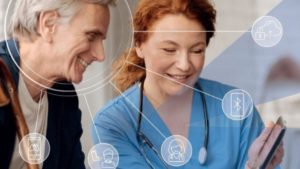 ---
Supplier Information
Supplier: Aptar Pharma
Address: Aptar Radolfzell GmbH, Oeschlestrasse 54-56, 78315 Radolfzell, Germany
Tel: +49 7732 801 0
Fax: +49 7732 801 226
Website: www.aptar.com
---