Contact Supplier
Contact Supplier
To get in touch with Aptar Pharma, simply fill out the form below.
Aptar Pharma to Exhibit Eye Care Packaging Innovations at ARVO Annual Meeting
Crystal Lake, Illinois: – Aptar Pharma, a leading provider of innovative drug delivery systems, is delighted to be presenting at the ARVO Annual Meeting 2018, taking place on April 29 – May 3 at the Hawaii Convention Center, Honolulu, Hawaii.
ARVO's annual international conference brings together eye and vision researchers to provide the public, patients and policymakers with insight into how their sight-saving work greatly benefits society.
With over 150 references for both prescription medications and consumer products, Aptar Pharma will exhibit at Booth No. 827, where we will demonstrate our expertise in the field of multi-dose preservative-free packaging for Eye Care to ARVO's 11,000 expected delegates. There will be a special focus on our versatile Ophthalmic Squeeze Dispenser Technology Platform, which allows for a wide range of configurations and applications, enabling customized solutions for specific ophthalmic formulations. With Aptar Pharma known for creating the first and only FDA-reviewed preservative free dispensing technology, our experts will provide delegates with insight into how we can accelerate customers' speed-to-market in line with industry standards.
Matthias Birkhoff, Vice President Business Development, Global Market Development Consumer Health Care, Aptar Pharma, will present a talk on May 1 at 1pm entitled 'Trends and Technologies in Ophthalmic Drug Delivery – Significance of Microbiological Safety and Intuitive Design'. The talk will be held at Booth 1800 in the Exhibit Hall.
To connect with Aptar Pharma and meet our team of experts, register for ARVO today: http://www.arvo.org/annual-meeting/registration2/registration/.
About Aptar Pharma
Aptar Pharma is part of AptarGroup, Inc., a leading global supplier of a broad range of innovative dispensing and sealing solutions for the beauty, personal care, home care, prescription drug, consumer health care, injectables, food and beverage markets. AptarGroup is headquartered in Crystal Lake, Illinois, with manufacturing facilities in North America, Europe, Asia and South America.
For more information, visit: www.aptar.com/pharma.
Resources
Click on Aptar Pharma to Exhibit Eye Care Packaging Innovations for other information.
Click on Aptar Pharma to contact the company directly.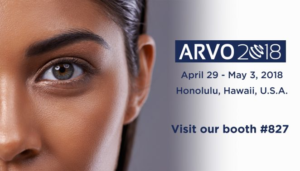 ---
Supplier Information
Supplier: Aptar Pharma
Address: Aptar Radolfzell GmbH, Oeschlestrasse 54-56, 78315 Radolfzell, Germany
Tel: +49 7732 801 0
Fax: +49 7732 801 226
Website: www.aptar.com
---