---
Dec showcasing latest containment technologies at ACHEMA 2015
---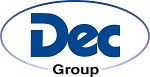 Press Release | DEC Group
JUNE 04, 2015
Ecublens, Switzerland: – Dec Group, will use the forthcoming ACHEMA 2015 expo in Frankfurt to showcase latest additions to its proprietary Powder Transfer and Drum Containment systems, PTS and DCS, as part of its on-going mission to help reduce risks in the pharmaceutical and fine chemical industries.
The Dec stand, at Booth D8 in Hall 5.0 at Frankfurt Messe, will stage live demonstrations of the PTS Powder Transfer System flagship product, showing various ways in which it can provide cleaner and more contained links between different powder handling processes along with safe reactor loading.
Integrated powder handling
The Dec team at ACHEMA will also demonstrate a combination of the DosiValve dosing unit with Powderflex for contained continuous conveying and precise dosing of powder. DosiValve is a recent addition to Dec's line of products; a pneumatically driven piston dosing unit that eliminates the need for a buffer hopper or other intermediate receptacle between transfer and dosing processes.
Dec will round out their display with the demonstration of the MC50 Jetmill particle size reduction equipment for micronizing powder down to 5 micron particle size.
Last but not least, the show set up will feature the Isocharge solution for ergonomic and contained emptying of bags and/or drums to the highest standards of containment (less than 1 µg of escaped particulate per cubic metre).
Global mission
"ACHEMA is an important event for us as an exhibitor as part of our mission to promote global solutions for the pharmaceutical and chemical manufacturing industries," said Gabriela Mikhaiel, the company spokesperson.
"This is where we get excellent opportunities to talk with the expert pharmaceutical and chemical manufacturing process engineers and decision makers who appreciate the benefits of our technology and solutions," she further added.
About Dec Group
Dec Group is a leading global provider of powder handling systems and is recognized as a world-class expert in process containment technologies. It has been supplying the pharmaceutical, chemical, food and cosmetic industries for more than 25 years.
Headquartered near Lausanne, Switzerland, Dec Group has a global presence with subsidiaries and agents in more than 35 countries including European subsidiaries in the UK, Ireland, Germany and Poland, together with Asian offices in Mumbai, India, and Shanghai, China, as well as a North American subsidiary, Dec USA, based in New Jersey.
In excess of 200 companies worldwide have already successfully integrated more than 3000 Dec systems into their production sites. These include a wide range of patented products that enhance safety, hygiene, containment, reliability and productivity in powder handling.
About ACHEMA 2015
ACHEMA provides a World Forum for the Chemical Engineering and Process Industries.
Attracting some 170,000 visitors from more than 100 countries, along with more than 3,800 exhibiting companies and organizations, ACHEMA is one of the biggest events in the sector.
Now in its 31st year, the 2015 ACHEMA event will be held over five days, opening June 15th 2015 at the Messe Exhibition Centre in Frankfurt-am-Main, Germany.
For the first time, the conference will focus on three major themes: Process Analytical Technology (PAT), Industrial Water Engineering and Bio based Production.
More information at: http://www.achema.de/en.html
Media Contact
Gabriela Mikhaiel, Dec Group Marketing
Tel: +41 21 694 20 40
Email: g.mikhaiel@dec-group.ch
Resources
Click on Dec showcasing latest containment technologies at ACHEMA 2015 for more information.
Click on Dec Group to contact the company directly.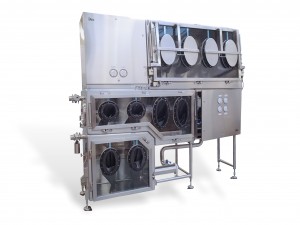 ---
Supplier Information
Supplier: DEC Group
Address: Z. I. Larges Pièces A, Chemin du Dévent, P. O. Box 9, 1024 Ecublens/Lausanne, Switzerland
Tel: +41 21 694 20 40
Fax: +41 21 694 20 59
Website: www.dec-group.net
---