---
Dec Group ramps up Benelux presence
---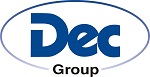 Press Release | DEC Group
FEBRUARY 22, 2016
Ecublens, Switzerland: – Powder handling and containment specialists Dec Group have boosted their profile in the Benelux region by creating new representation in Belgium and by exhibiting at this year's Solids Antwerp trade show.
Both developments reflect growing demand from Benelux-based pharma, fine chemicals and foodstuffs manufacturers for safe powder handling and process containment solutions.
Powder transfer solutions
Emdaco, based in Waasmunster, Belgium, will now support and distribute the world renowned Powder Transfer System (PTS) and other Dec Group solutions across Belgium, Netherlands and Luxembourg.
Emdaco's director, Ing. Anja Taelman, with deep engineering experience in the pharmaceutical, chemical, petrochemical, fine chemical and food industries, will work closely with Dec's Benelux area sales manager Ferdinand Reesink and his team to advise on the whole ranges of powder handling and containment applications.
Solids Antwerp
Emdaco will also join forces with the Dec Group team at the Solids Antwerp show in October to present PTS, DCS Drum Containment System and other highly engineered solutions.
At the Dec stand (Booth C4320) at Antwerp Expo center you can learn more about Dec's comprehensive equipment range such as Pack Off Systems, PFL Powderflex conveying and dosing solution and modular Big Bag Emptying stations, along with its MC Jetmill® range of micronizing units, PTS Batchmixer for powder blending, MPTS for complex sampling procedures and isolator systems.
Belgian pharma base
"Belgium is becoming an increasingly significant manufacturing base for the pharmaceutical industry," commented Gabriela Mikhaiel, Dec Group Business Marketing Manager.
"It has thus become obvious for Dec to team with a local partner with deep knowledge of the industry", she added.
About Dec Group
Dec (Dietrich Engineering Consultants) Group is the leading global provider of powder handling systems and is recognized as a world-leading expert in process containment technologies. It has been supplying the pharmaceutical, chemical, food and cosmetic industries for more than 25 years.
Headquartered near Lausanne, Switzerland, Dec Group has a global presence with subsidiaries and agents in more than 35 countries including European subsidiaries in the UK, Ireland, Germany and Poland, together with an Asian offices in Mumbai, India, Shanghai, China and a North American subsidiary, Dec USA, based in New Jersey.
In excess of 200 companies worldwide have already successfully integrated more than 4000 Dec systems into their production sites. These include a wide range of patented products that enhance safety, hygiene, containment, reliability and productivity in powder handling.
Dec has over two decades of experience with pharmaceutical and chemical processing equipment and supplies the industry with an extensive line of powder handling, micronizing and process isolation equipment.
Dec offers innovative approaches across the range of powder handling and process containment applications, including transfer, micronizing, filling/emptying, sampling, bulk handling, containment, mixing/blending, dosing, aseptic solutions, milling and clean in place (CIP).
About Solids Antwerp 2016
The Solids (Schüttgut) series of trade fairs has become a leading European event for the bulk solids and powder handling industries. The 2016 event, Solids Antwerp, is a two day event, opening October 19 at the Antwerp Expo center.
Solids Antwerp is part of the Solids European Series (SES) trade fairs that also take place in Basel, Rotterdam, Dortmund, Krakow and, from 2015, in St. Petersburg.
For 2016, Solids Antwerp will be co-located with the M+R Recycling Technologies show for the latest solutions and technologies in materials recycling.
Organizer easyFairs forecasts more than 150 exhibitors at Solids Antwerp 2016. The 2015 evented, including M+R conference, attracted previous year's show attracted more than 2,500 professional delegates from all over Europe, a 12 % increase on the previous year.
More information at: http://www.easyfairs.com/events_216/solids-antwerp-2016_74089/solids-antwerp-2016_75532/
Media Contact
Gabriela Mikhaiel, Dec Group Marketing
Tel: +41 21 694 20 40
Email: g.mikhaiel@dec-group.ch
OR
Ing. Anja Taelman, Director, Emdaco
Tel +32 (0) 52 34 35 33
E-mail: anja.taelman@emdaco.be
Resources
Click on Dec Group ramps up Benelux presence for more information.
Click on Dec Group to contact the company directly.
---
Supplier Information
Supplier: DEC Group
Address: Z. I. Larges Pièces A, Chemin du Dévent, P. O. Box 9, 1024 Ecublens/Lausanne, Switzerland
Tel: +41 21 694 20 40
Fax: +41 21 694 20 59
Website: www.dec-group.net
---