---
Dec Group brings aseptic powder transfer solutions to Powtech Nuremberg
---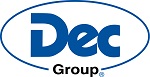 Press Release | DEC Group
MARCH 28, 2019
Ecublens, Switzerland: – Dec Group will once again be present at next month's Powtech Nuremberg expo – the leading event for processing, analysis and handling of powder, granules and bulk solids technologies.
The Dec Group stand at Booth 1-316 in Hall 1 of the Nürnberg Messe center will showcase a whole range of powder handling capabilities based on PTS technology and other high containment solutions.
PTS shows its paces
In addition to the two PTS powder and CIP version in action, these include the highly contained PTS filter safe change system and the new PTS Powder Transfer System® SIP version with sterilizable valves and temperature sensors for monitoring the temperature of the steam.
With solutions from mg to tons, Dec will also showcase the new FlexPTS for micro-dosing applications ranging from 500 mg to 10g.
Furthermore, the following technologies are exhibited: Isolator for rapid and easy bag discharging, MC DecJet® spiral jet milling technology, a new high containment docking system for big bag discharge and DCS® Liquid for the safe emptying and filling of drums with toxic and corrosive liquids.
"We are a regular attendee at Powtech, which is a key event for the powder-related industries," commented Dec Group marketing specialist, Gabriela Mikhaiel.
High containment manufacturing
"This is an ideal platform from which to showcase our technology and demonstrate our capacities to design and deliver fully integrated high containment manufacturing solutions including aseptic processing," said Ms. Mikhaiel.
"For those professionals involved in the pharma, fine chemicals, petrochemicals, special material production and pharma manufacturing processes that attend this show, our stand should be an essential stop for anyone concerned with high containment, efficient solutions from concept to completion and powder handling/processing that can be scaled up from mg to tons," she added.
About Dec Group
Dec (Dietrich Engineering Consultants) Group is a leading global provider of contained powder handling systems and is recognized as a world-leading expert in process containment technologies. It has been supplying the pharmaceutical, chemical, food and cosmetic industries for more than 30 years.
Headquartered near Lausanne, Switzerland, Dec Group has a global presence with subsidiaries and agents in more than 30 countries including subsidiaries in the UK, Ireland, Germany, Poland, India, China and the USA.
In excess of 200 companies worldwide have successfully integrated more than 5000 Dec systems into their production sites. These include a wide range of patented products that enhance safety, hygiene, containment, reliability and productivity in powder handling.
Dec offers innovative approaches across the range of powder handling and process containment applications, including transfer, micronizing, filling/emptying, sampling, blending, dosing, aseptic solutions, milling, isolators and advanced cleaning (CIP/SIP) features.
About POWTECH 2019
The POWTECH International Trade Fair for Mechanical Processing Technologies and Instrumentation bills itself as the world's leading event for processing, analysis and handling of powder, granule and bulk solids technologies.
POWTECH 2019 is a three-day event opening April 9 at the Nürnberg Messe center in Nuremberg. It is based on an exhibition featuring some 900 companies and organizations, supported by an extensive program of talks, presentations and networking events.
POWTECH, shared with the TechnoPharm event, is staged every 18 months. The previous event, in November 2017, was also staged in Nuremberg and featured more than 850 exhibitors, attracting more than 17,000 visitors from some 30 countries worldwide.
The event is organized by Nürnberg Messe. More information at: http://www.powtech.de/en/
Media Contacts
Gabriela Mikhaiel, Dec Group Marketing
Tel: +41 21 694 20 40
Email: G.Mikhaiel@dec-group.ch
Resources
Click on Dec Group at Powtech 2019 for more information.
Click on Dec Group to contact the company directly.
---
Supplier Information
Supplier: DEC Group
Address: Z. I. Larges Pièces A, Chemin du Dévent, P. O. Box 9, 1024 Ecublens/Lausanne, Switzerland
Tel: +41 21 694 20 40
Fax: +41 21 694 20 59
Website: www.dec-group.net
---