Contact Supplier
Contact Supplier
To get in touch with CERBIOS-PHARMA SA, simply fill out the form below.
Cerbios-Pharma and PROVEO present one-stop ADC offers at World ADC San Diego
Lugano, Switzerland: Cerbios-Pharma SA (Cerbios) will return to the World ADC conference at the Manchester Grand Hyatt Hotel in San Diego to showcase its advanced integrated antibody drug conjugates solutions.
CERBIOS will be present at the PROVEO Booth 19 together with the other members of the alliance, to show its CDMO services and the alliance's range of end-to-end solutions and one-stop-shop offers for ADC development and manufacture, addressing the whole spectrum of needs from Startups to Big Pharma.
Seamless ADC conjugation and manufacturing
In particular, Cerbios will present its advanced cGMP conjugation and payload manufacturing services for clinical and commercial supplies, including novel segregated units for cytotoxic and non-cytotoxic payloads. This complements and completes the service offered by CERBIOS which covers from early development phases up to the commercial manufacturing of the ADCs drug substance.
Cerbios-Pharma has become an established presence at the ADC World conference and this year will sponsor a lunch with scientific talks focused on Bioconjugation and Highly Potent APIs (HPAIs). These will include a presentation on 'Effective Solutions for ADC Process Development & Manufacturing' from senior scientist Dr. Vitor Sousa, who is R&D Senior Manager of Cerbios-Pharma's Biological Division.
Industrialization challenges
Dr. Sousa will cover key points such as how to tackle the most common issues during process industrialization, integration of mAb, payload and conjugation manufacturing activities, choosing the right analytical tools for parameter optimization, merging chemical and biological technologies, designing multipurpose manufacturing facilities and adopting the current regulatory frameworks into an ADC process.
The Cerbios team in San Diego will also include Business Development Manager Dr. Matteo Piazza, who commented:
"The World ADC events in the USA and Europe represent excellent platforms for knowledge-sharing and networking and we will be active throughout the San Diego conference in reaching out to partners and collaborators."
"We will be addressing in particular pharma companies, technological innovators and start-ups who prioritize service quality, secured timeline, seamless supply chain integration, novel manufacturing technologies and risk reduction" Mr. Piazza added.
About Cerbios-Pharma
Cerbios is a privately held company located in Lugano, Switzerland, that specializes in the development and manufacturing of both chemical and biological APIs for its partners world-wide.
Cerbios' is a global leading supplier of a portfolio of Generic APIs primarily used in Oncology, as well as in the treatment Respiratory and Dermatological disorders.
Exclusive CDMO services are offered for the development and manufacturing of high potency active ingredients (HPAIs) as well as for biological products including monoclonal antibodies, recombinant proteins, antibody drug conjugates (ADCs) and pharma probiotics.
Cerbios provides full CMC support, including the supply of cGMP clinical batches, registration/validation material and commercially manufactured APIs, with paramount ability to supply all technical documentation and support necessary for successful registration. Cerbios' commercial products are marketed worldwide, primarily in Europe, USA, Japan and India.
Since 2015, Cerbios has been a member of the ADC manufacture PROVEO™ alliance, along with AGC Biologics and Oncotec.
PROVEO can offer an ADCs end-to-end service from drug substance development till sterile fill & finish.
About World ADC 2019
The World ADC Conference is the industry's longest standing and most comprehensive event devoted to Antibody Drug Conjugate technology and solutions.
The event aims to generate new insights and connections to promote development of more clinically impactful ADCs.
The 10th conference, World ADC 2019, will be a four-day event opening October 8 at the Manchester Grand Hyatt hotel in San Diego, California.
The 2019 conference is likely to attract more than 600 professional delegates representing some 230 organizations to hear more than 90 industry expert speakers discuss a wide range of topics including payloads with differentiated mechanisms of action, ADC clinical pharmacology and leading-edge processes for more efficient ADC manufacturing.
The event is organized by Hanson Wade with more information at: http://worldadc-usa.com/.
Resources
Click on Cerbios-Pharma ADC Services for detailed information.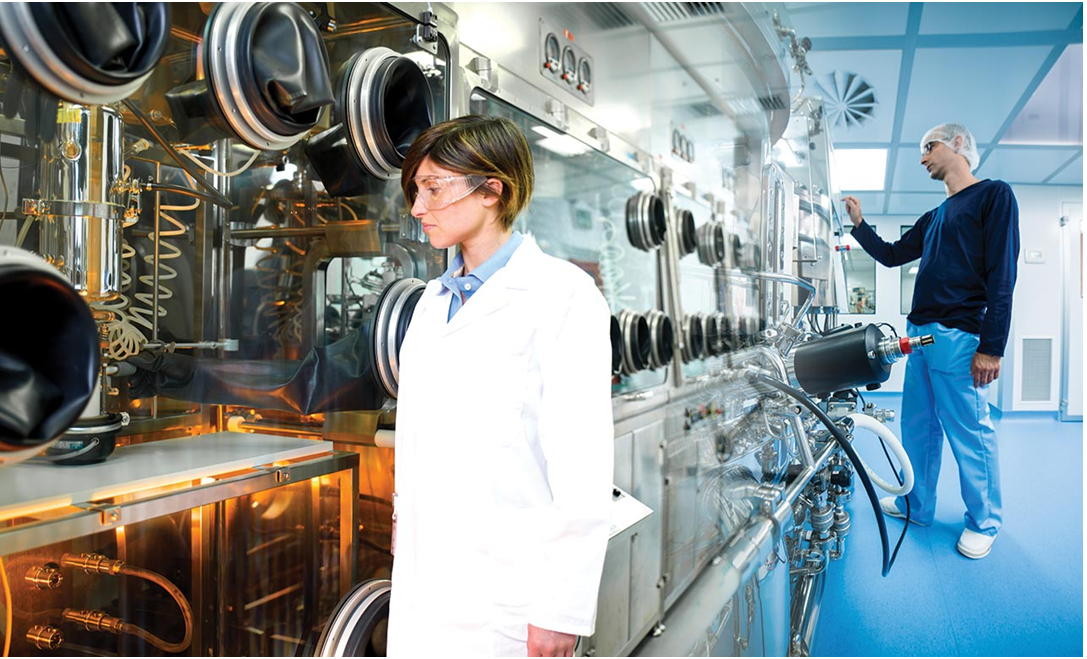 Cerbios-Pharma and PROVEO present one-stop ADC offers at World ADC San Diego