Contact Supplier
Contact Supplier
To get in touch with Cannabidiolum (-) trans Cannabidiol CBD, simply fill out the form below.
Cannabidiolum (-) trans Cannabidiol CBD
CBDepot manufactures and supplies (-)-trans-Cannabidiol (International Nonproprietary Name: Cannabidiolum) as a Cannabis sativa L. derived product that can be used as a cGMP active pharmaceutical ingredient.
Cannabidiol (CBD) is a phytocannabinoid that is one of more than 100 identified cannabinoids in cannabis plants and accounts for up to 40% of the plant's extract.
The International Union of Pure and Applied Chemistry (IUPAC) defines Cannabidiolum as 2-[(1R,6R)-3-methyl-6-prop-1-en-2-yl-1-cyclohex-2-enyl]-5- pentylbenzene-1,3-diol.
Cannabidiolum Applications
Unlike the other major cannabinoid, tetrahydrocannabinol (THC), CBD not does not have psychoactive effects, although it may change the effects of THC on the body if both are present. Research is continuing to determine CBD's mechanism of action and putative biological effects.
Clinical research on CBD has included studies on anxiety, cognition, movement disorders, and pain and in 2018, the United States Food and Drug Administration approved the cannabidiol drug Epidiolex for the treatment of two epilepsy disorders.
CBD can be taken into the body in multiple ways, including by inhalation of smoke or vapor, as an aerosol spray into the cheek, and orally. It may be dispensed as CBD oil or as a prescription oily solution.
CBDepot Cannabidiolum
CBDepot Cannabidiolum is supplied in powder form and is soluble in alcohols, alkanes, aromatic hydrocarbon, chlorinated solvents, or polar aprotic solvents. It is supplied in HDPE jars with a minimum shelf life of 24 months from date of production when stored in a cool and dark place.
The product is manufactured, handled and stored in accordance with Good Manufacturing Practice (GMP) guidelines and as outlined un the International Conference on Harmonization ICH Q7 guideline on Good Manufacturing Practice for Active Pharmaceutical Ingredients.
CBDepot Cannabidiolum is certified to the standards of Eudra GMDP sukls196923/2018, ISO 9001:2015 and ISO 14001:2015. Test specification is PNY – LL – 01 – 17.
CBDepot GMP Cannabidiolum has been named as substance of choice and public tender winner in 2017 and 2019 for the Pediatric Hospital and Institute of Oncology in the Slovenian capital, Ljubljana.
| INN | Cannabidiolum |
| --- | --- |
| Product origin | Cannabis sativa L. derivative |
| IUPAC | 2-[(1R,6R)-3-methyl-6-prop-1-en-2-yl-1-cyclohex-2-enyl]-5- pentylbenzene-1,3-diol |
| Test specification | PNY – LL – 01 – 17 |
| Usage | Active substance for pharmaceutical use |
| Solubility | Alcohols, Alkanes, Aromatic hydrocarbon, Chlorinated solvents, Polar aprotic solvents |
| Certifications | EudraGMDP sukls196923/2018, ISO 9001:2015, ISO 14001:2015 |
| Packaging | HDPE jar |
| Shelf life | 24 months from date of production in cool and dark place |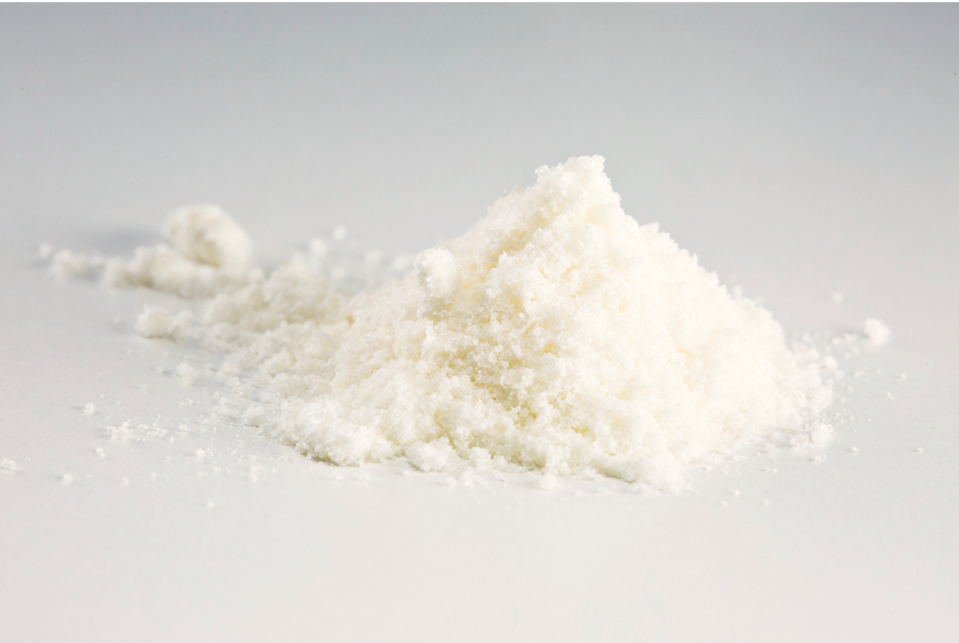 CBDepot Cannabidiolum (CBD) is supplied in powder form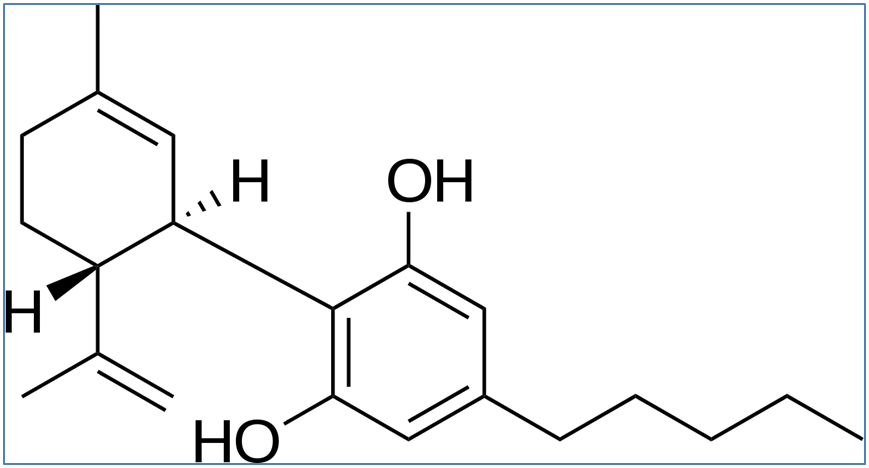 2D structure of cannabidiol (CBD)