Contact Supplier
Contact Supplier
To get in touch with BONFIGLIOLI Beyond HMI Human Machine Interface, simply fill out the form below.
BONFIGLIOLI Beyond HMI Human Machine Interface
BEYOND HMI, the new Human-Machine Interface from Bonfiglioli Engineering (B.E.), is designed to transform and simplify packaging integrity inspection tasks for all operators across the whole range of B.E. solutions.
This advanced HMI recognizes that pharmaceutical and medical devices must function with total reliability and assured safety, which requires very high precision, high quality and validated assembly solutions. This in turn requires intuitive and personalized control systems.
BEYOND HMI is applied to the control in-line rotary machines of Bonfiglioli for CCIT, leak pressure, visual inspection testers, headspace gas analyzers and the Smart Automated inspection Laboratory.
BEYOND HMI design and features
The design of the BEYOND HMI interface is driven by B.E.'s commitment to protect the interests of all stakeholders, ranging from machine operators looking for simpler and more intuitive task management to end-users who require absolute product quality, with double-checked and approved packaging.
Therefore, the system is designed to be user-friendly, intuitive, ergonomic, adaptable, capable of controlling all machine functions and modular, suitable for fitting to any testing or inspection solution. The overall aim was to make packaging Inspection simpler and more customized than ever before.
All of these objectives are reflected in the feature set for BEYOND HMI, including:
An icon and touchscreen-based interface that is as intuitive and user-friendly as any
smartphone or mobile tablet.
A personalized screen for each operator.
Apps and widgets with drag & drop functionality.
Fixed bar bottom menu of control panel.
Active Directory: an option for interfacing with customer's security access network.
Linux-based operating system.
Vertical & Horizontal portrait or landscape options for adaptability and ease of use.
BEYOND HMI performance and capabilities
Linux based operating system: robust and stable
Minimal power requirements for greater savings and sustainability
MySQL open-source relational database management system for easy data recovery
Double Hard Disk: one dedicated to operating system and one for data collection for added stability and security
Interactive documentation and help functions
Auto-description pop-up: for advanced warning along with a list of actions for troubleshooting right from the start
Flexible data storage: daily report generation with guaranteed one-year data storage and extendable up to five years
BEYOND HMI benefits
BEYOND HMI delivers a set of clear and tangible operator benefits:
Timesaving: personalized for each operator and faster to use
Flexibility: with easy upgrading and downloading of apps
Easy and secure data capture and storage
Intuitive interface with smartphone levels of user friendliness and functionality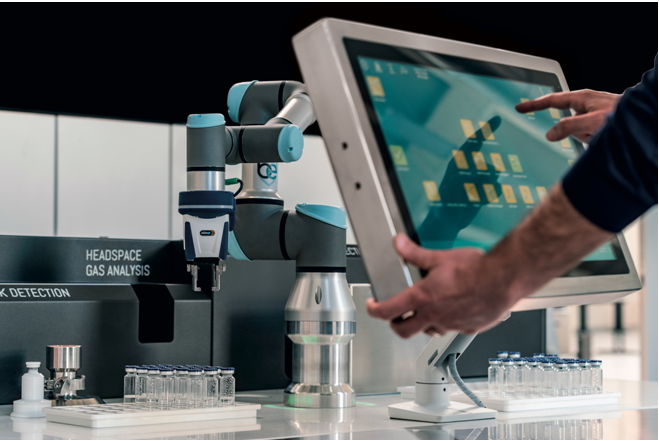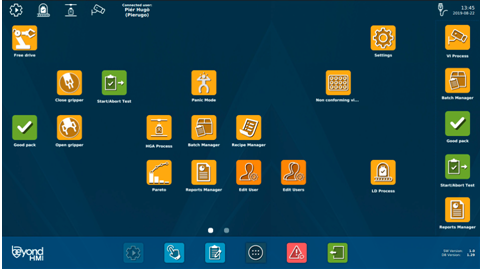 The icon-based Beyond HMI interface will be intuitive for any smartphone user
View Articles by Bonfiglioli Engineering S.r.l.