---
Biosynth showing extended manufacturer and developer capabilities at CPhI Worldwide
---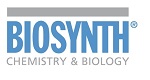 Press Release | BIOSYNTH AG
SEPTEMBER 21, 2018
Staad, Switzerland: – Microbiology and organic fine biochemical specialist manufacturer and developer Biosynth AG will exhibit its latest capabilities and ground-breaking luminescence-based pathogen detection technology, AquaSpark™ at Europe's largest pharmaceutical trade fair, CPhI Worldwide in Madrid in October.
Biosynth will share its stand at Booth 10 F91 in Madrid's IFEMA Center center with two allied companies, Vio Chemicals and Explicat.
Extended GMP manufacturing capabilities
The Biosynth team will focus on presenting their extended GMP production capacity, enhanced by its recently completed new facility, showcasing examples of their GMP manufacturing capabilities alongside Biosynth's extensive catalog of bio-chemicals.
Manufacturer and developer
A centerpiece of their display will be the company's innovative AquaSpark™ products and other chemiluminescent probe technologies in which Biosynth has become a pioneer and leader in the field.
AquaSpark™ has many applications, not least pathogen detection for food and environmental safety.
"As Biosynth is both a fine chemicals manufacturer and developer of components for diagnostic kits, we will be reaching out to various communities at CPhI Worldwide," commented Marketing Manager, Dr. Mario Mehmel.
"We will be addressing pharmaceutical industries looking for project partners, suppliers, developers for small scale and medium scale GMP production, presenting our chemical expertise and new capacities. We will also be talking to manufacturers of diagnostic kits, ELISA or other antibody-based assays to demonstrate that as a well-established leader in the microbiological diagnostics field we can provide all, the classical and traditional substrates and media components as well as the latest chemiluminescent developments in the field," Dr. Mehmel explained.
About Biosynth
The Swiss-based chemical supplier and manufacturing CDMO specializes in microbiology and organic fine chemicals in the field of bioluminescence and chemiluminescence probes, fluorescent probes, chromogenic substrates, enzyme substrates, indole derivatives and special chemicals. The company's more than 100,000 products are widely used in microbiology, molecular biology, diagnostics, pharmaceutical industry, chemical industry, food and environmental testing.
Development projects, small and industrial scale manufacturing as well as global sourcing are all core competencies of the group, which is headquartered in Staad, Switzerland, its base for its production, sales, logistics, QA and QC, with operating subsidiaries in the USA (BIOSYNTH International, Inc, Itasca, IL) and in China (BIOSYNTH, Wuxi).
About CPhI Worldwide 2018
CPhI Worldwide is the flagship annual trade show for pharma ingredients and partner sourcing providing delegates and exhibitors opportunities to arrange face-to-face meetings with potential international pharmaceutical partners and collaborators and gain insights on latest industry trends.
Now in its 29th year, the 2018 event is a three-day event opening October 9 at IFEMA, Feria de Madrid, Spain, which last hosted the event in 2015. CPhI Worldwide 2018. CPhI Worldwide includes the co-located zoned exhibitions; ICSE Outsourcing solutions, P-MEC Machinery and Equipment and InnoPack pharmaceutical packaging events. Together, they are expected to attract a record 45,000 delegates along with 2,500 exhibiting companies from 153 countries.
New for 2018, the Expo will feature bioLIVE, a new specialized exhibition focusing on the biopharmaceutical industry.
The CPhI series is staged by leading Global B2B Events Organizer and Publisher UBM Live More information at: .
The event is organized by AACC with further information at: https://www.cphi.com/europe/.
Media Contacts
Dr. Mario Mehmel, Marketing Manager, Biosynth AG
Tel: +41 71 858 26 58
Email: Mario.mehmel@biosynth.ch
Resources
Click on Biosynth at CPhI Worldwide 2018 for more information.
Click on BIOSYNTH to contact the company directly.
Click on AquaSpark™ technology for technical information.
---
Supplier Information
Supplier: BIOSYNTH AG
Address: Rietlistr. 4, 9422 Staad, Switzerland
Tel: +41 (0)71 858 20 20
Fax: +41 (0)71 858 20 30
Website: www.biosynth.com
---